Word on the street is that the cupcake trend is over.  Never.  Cupcakes are like the little black dress, they will always be in style.   My cupcake obsession has actually reached new heights.  For starters, the kids sitter now brings us cupcakes all the time when she is over.  She makes great flavors like s'mores, Oreo, and even a savory option with beer and cheese.  A great added perk.
My cupcake craze has bled into my office life too.  It's not like I keep it a secret.  The other day several co-workers all at once brought to my attention that the Sweet Ride cupcake truck was in front of the building.  I got a few instant messages from people on other floors and then someone in my group dropped a box of them on my desk.  Score!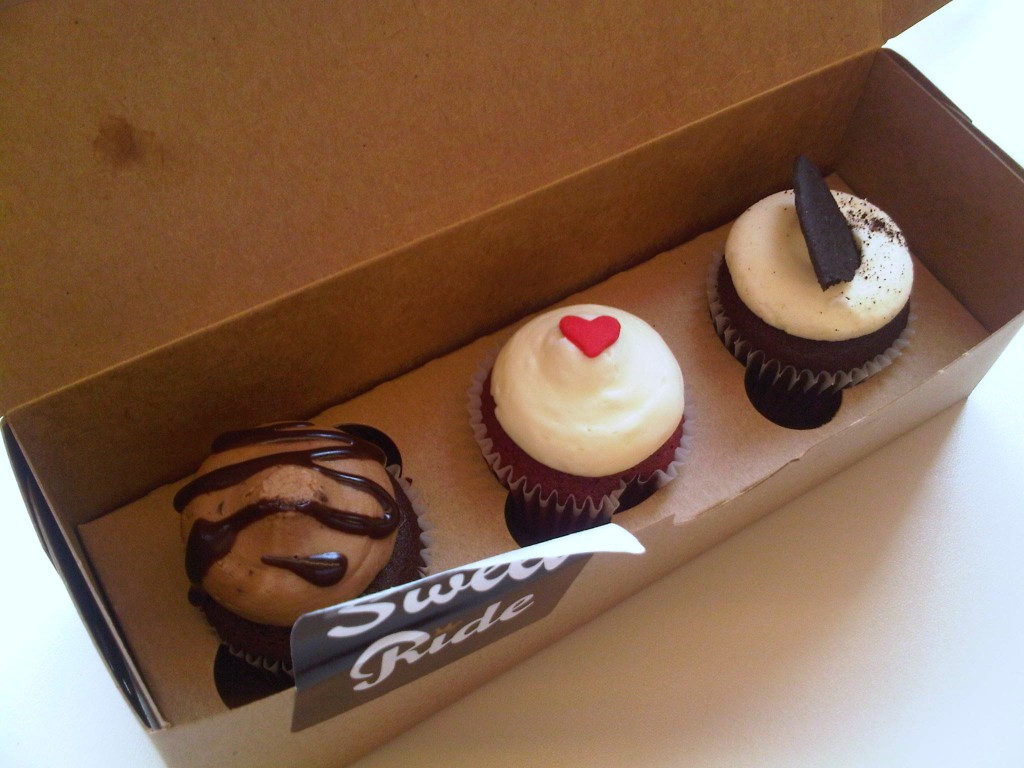 The cake was good, though not as moist as I prefer.  The white icing on the chocolate cupcake was too sweet for my taste.  The red velvet had good flavor and the icing was perfect.  Nice to have people looking out for me.  Another food truck sampled was an added bonus.
Don't forget to leave a comment on the Housewarming Giveaway post for a chance to win the $45 gift card!