Bacon needs no help in my opinion, but this  peppered bacon recipe looks outstanding.
Falafels in the crock-pot?  Who knew!  I am really excited about this one.
Speaking of falafel, I tried the falafel sandwich at Subway.  It was tasty.  Had a bit of a kick and dare I say it was too filling.  The jury is still out on this one though until I see the nutritional information.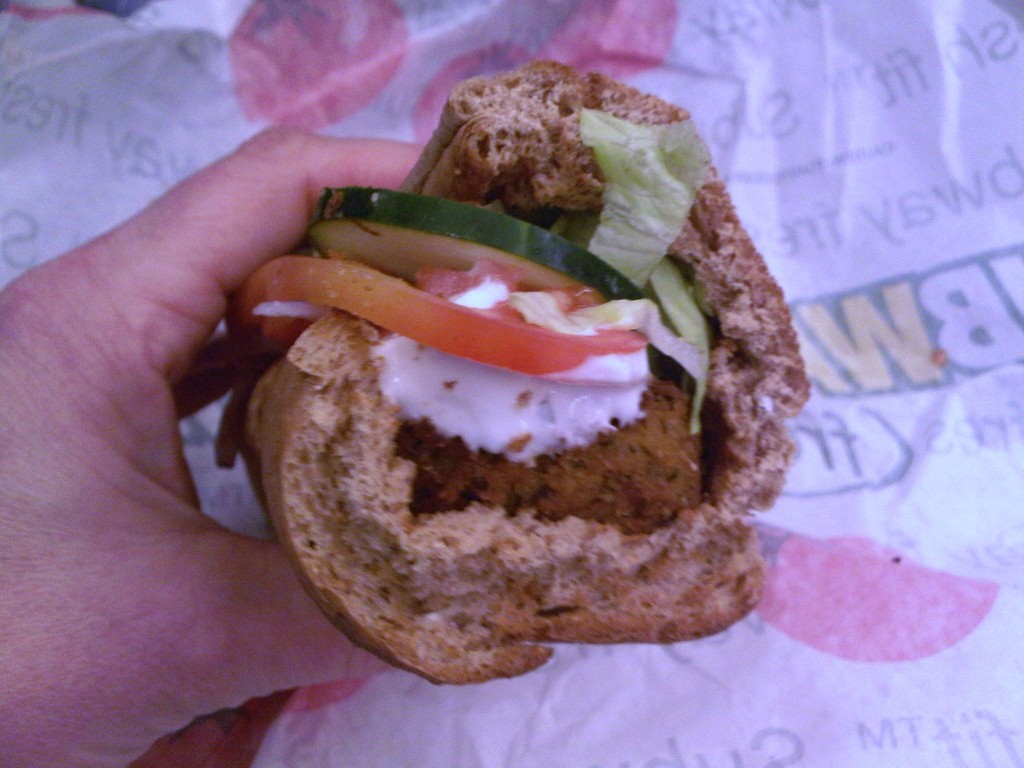 St. Patrick's Day is next week.  Every year I attempt my mom's Irish soda bread recipe and every year I fall short.  I think this year I will try these soda bread biscuits instead.
It seems you nose is the best indicator of determining when food is expired.  There may not be much value to the expiration dates published on our food.
This jelly recipe made me long for Summer.  Creamsicles are my favorite summertime treat,  the jars are pretty spectacular too.
This year I have signed on for two CSA subscriptions, one is weekly and the other is bi-weekly.  There are always a lot of greens to be eaten, hopefully and blanching and freezing some of the greens will help me prevent letting greens go to waste.
Ever heard of a pickle back?  It is new to me and I keep seeing references to it all over the place now.  My friend braved a taste test and reported back.  She was not a fan as whole, though each individually was OK.  Interesting, but I think I will skip it.
In an effort to eat less processed food, I appreciate this recipe for homemade cream of celery soup.  It's perfect for recipes that call for cream of whatever soup (as we call it in our house).
Last but not least, my brother-in-law sent me this one.  A man, dubbed McRunner, committed to eating nothing but McDonald's for the 30 days leading up to the L.A. Marathon and completing it sub 2:36.  Looking forward to the outcome of this next Sunday.
Submitted to Saturday Stumbles