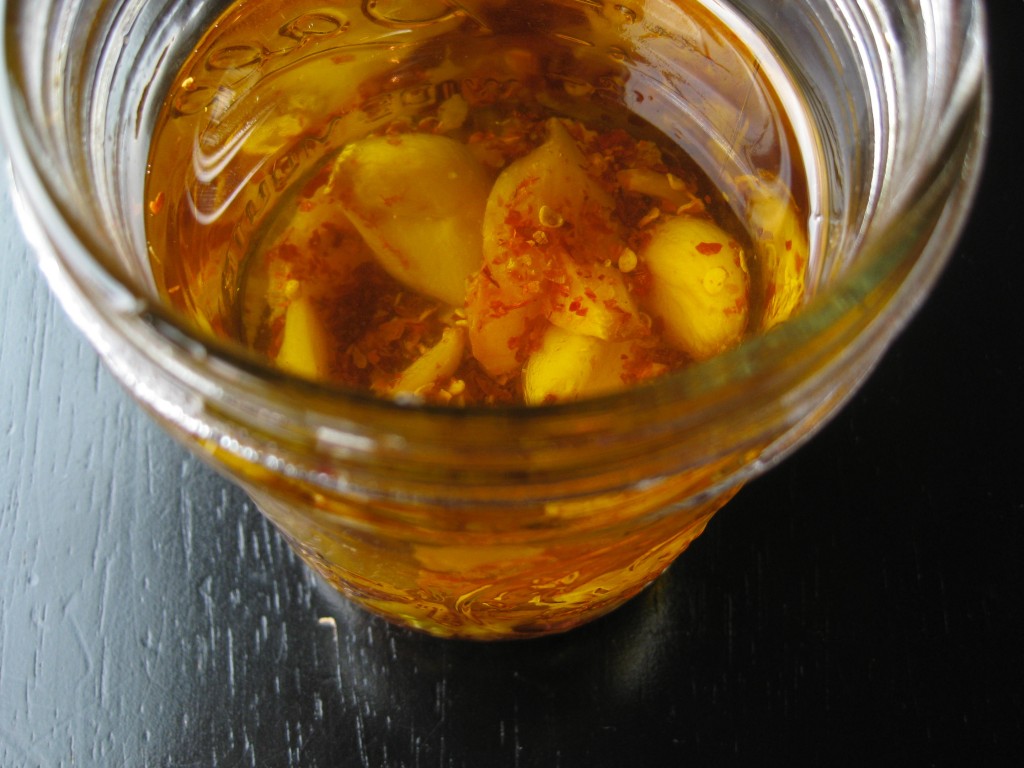 I love garlic, especially roasted garlic on fresh warm bread.  This recipe creates a garlic with a similar sweetness to that of roasted garlic, but in less time and with the bonus of the flavored oil.  Spreading the garlic on bread is delicious though my favorite use for this oil it on blanched broccoli.  Pour about 1/4 cup oil on two cups of broccoli,  with a teaspoon or so of balsamic vinegar or soy sauce and season with salt and pepper.  Serve at any temp you prefer, would make a great mayo free picnic salad.  This would work well with green beans too.  Really it can be used in any recipe calling for olive oil that would benefit from a little extra kick.
Spicy Garlic Oil
1 head garlic, peeled
1 cup good olive oil
1 teaspoon crushed red pepper flakes
1 teaspoon kosher salt
Combine garlic and oil in a pot.  Bring to boil, reduce heat to low.
Cook for about 15 minutes, until garlic is browned.
Take off heat and stir in red pepper flakes and salt.
Transfer to heat-proof container to cool.
Shared on Life as Mom Ultimate Recipe Swap and Mouthwatering Monday and Friday Potluck