My trip to Dublin was bookended by two April races, The Race That's Good for Life 5k and the Shamrock Shuffle 8k.  The 5k was in my town so I couldn't pass it up.  It's been a few years since I have participated in it.  I recall the year I ran it wh
en my daughter was about 9 months old.  I remember it being such a horrible run I thought for sure I would be the last one to cross the finish line.  Glad to say this year the experience was much better.  My goal was to make my best 5k time for the year so I knew I wanted to run a fast pace from the start.  My daughter was also running the youth one mile run, it was set to start at 9:35 so I had added motivation to hustle to get back in time.  I missed my goal by 6 seconds but got back in time to see my daughter off, and the family got to see me finish.  My daughter also did great in her first race and it gave her a good idea of what to expect come the 5k we are doing together in June.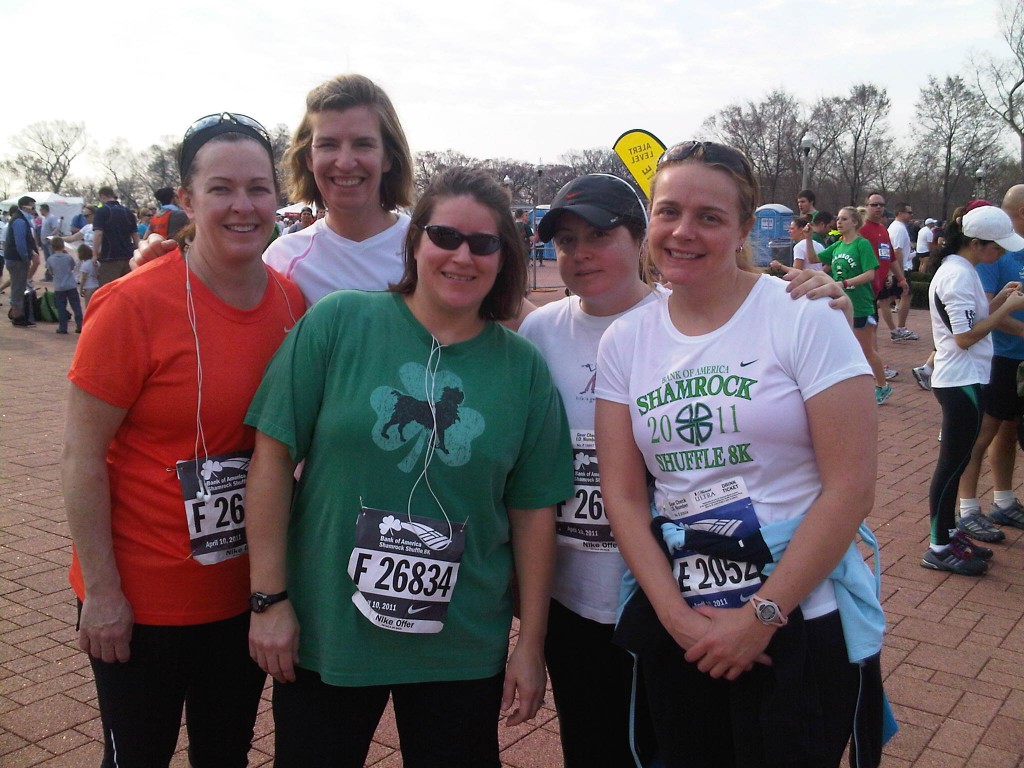 The Shamrock Shuffle was very late this year which helped avoid the snowy freezing race conditions of the last few years.  Instead we got a hot sunny day, quite a change.  It was nice to run in short and t-shirt as opposed to layers and layers.  But the heat was a bit much especially with another slow start. I know they like being known as "the largest 8k" but they are overlooking the fact they are the race with the slowest start.  I have been running this race as long as I can remember and it is my favorite, but the 40 minutes to cross the start line is getting really old.  At least the course was better this year, it had less turns but a surprising amount of hills given it is Chicago.  I beat my goal time and ran one of my fastest 8k times which made me very happy!  Everyone ran a great this year which with the heat was a challenge.  We missed some friends in the crew that ran last year, they had to skip at the last minute.
Two great races in April and now onto new challenges, 10 miles.  Six weeks until the Soldier Field 10 Miler, time to get crackin'!