Now it seems I don't have to go looking for the food trucks as they are finding me!  OK, not really but as I was getting hungry at about noon one day I looked out my office window and spotted the 5411 Empanadas food truck parking for lunch.  I took it as a sign and headed on over to Trump Tower to see what they had to offer.
The menu includes a variety of six options; beef, BBQ chicken, ham and cheese, spinach and cheese, sweet corn, and caramelized onion.  Each option is a $1.99 per empanada and they are all different shapes so you can differentiate the flavors.   They come individually wrapped in a cute little package labeled with the filling choice.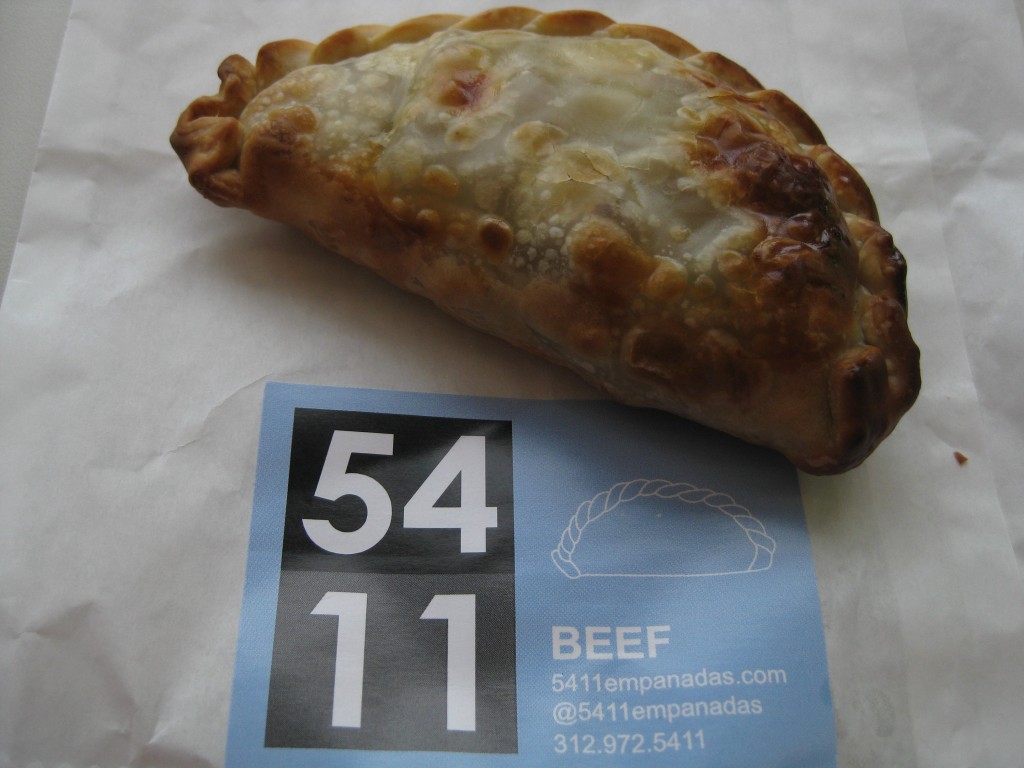 Not knowing what to expect as far as serving size I ordered three, the beef, sweet corn and the ham and cheese.  The empanadas are standard size, about the size of the palm of my hand.  The beef is had the classic beef and olive filling, delicious which is saying a lot seeing I don't like olives.  The crust was flaky even after transporting it back to my desk a few blocks away, I was a bit worried they would get soggy.  The ham and cheese is a simple flavor combo and was better than I had expected.  The sweet corn was good but my least favorite.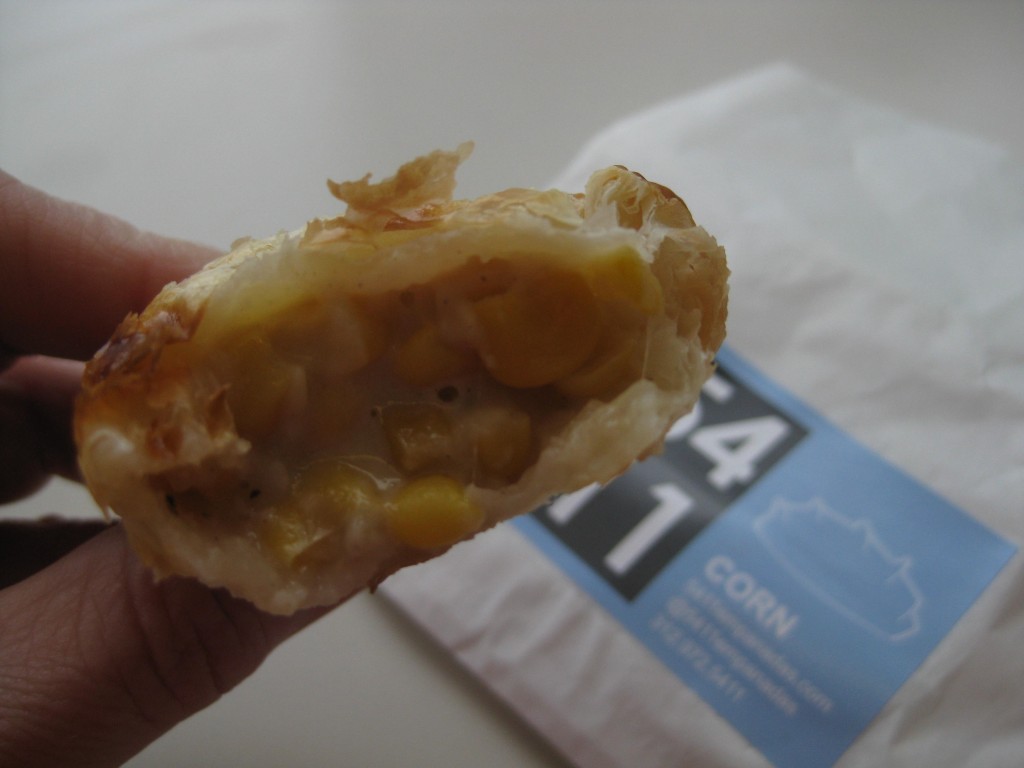 Our previous neighbor used to make us the tastiest authentic homemade empanadas that I have been in search of elsewhere.  I have finally found them with the 5411 Empanada truck.  I only wish they sold side salads or fruit to accompany them for a complete lunch.  To give them a try follow them on Twitter to see where they will be parked.