Spring has sprung in these parts.  We've gotten a lot of rain which in turn has made everything vibrantly green and there are plenty of flowers to show for all those showers.  It is not really puppy friendly weather and it has put a damper on softball season but I am sure it won't be long before we are begging for more rain.  Hopefully we'll be sitting on the patio sipping cocktails soon.  Though we did manage to enjoy spring indoors with this concoction.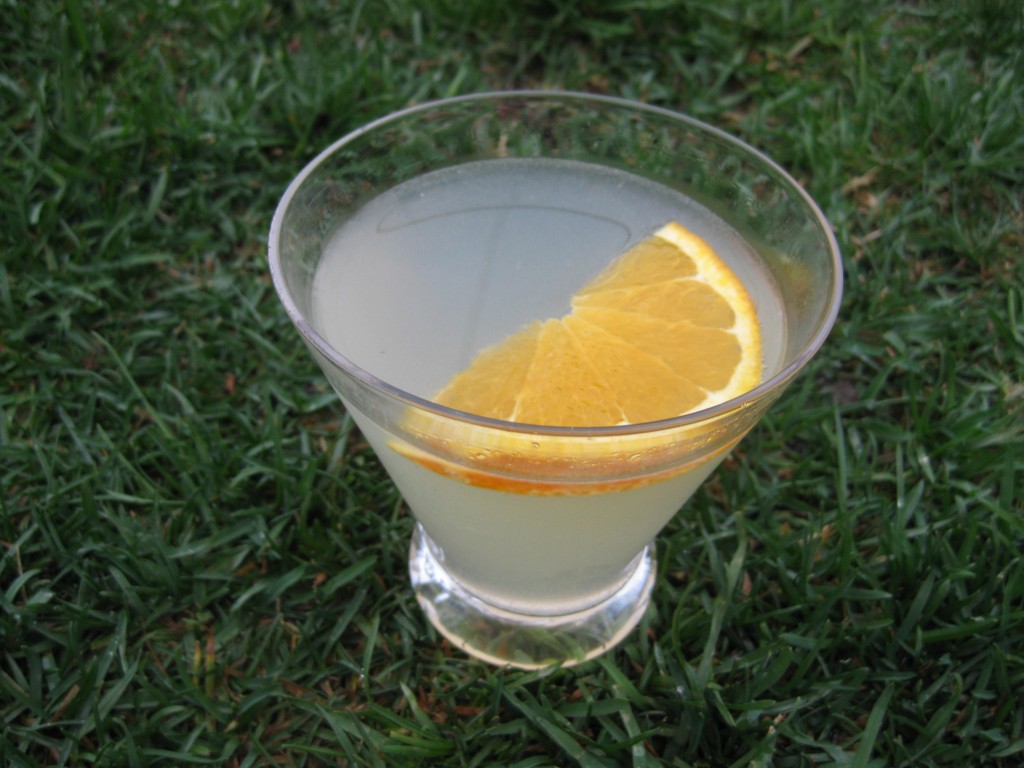 Spring Thyme Cocktail
adapted from The Kitchen Witch
1 cup sugar
1 cup water
6 sprigs fresh thyme
fresh lemon juice
orange flavored vodka
seltzer
orange slices
Combine sugar, water, and thyme in a pot.  Heat until sugar is dissolved.  Let cool.
Pull thyme out of syrup.
Combine 1 part syrup, 1 part lemon juice, and 1 part vodka in a shaker with ice.
Shake until well chilled.
Pour into cocktail glass and top off with seltzer.  I used San Pellegrino limonata flavor.
Mint, basil, rosemary would also be especially great in place of the thyme.  Making a simple syrup with herbs is a great way to use leftover herbs when you have them on hand for another recipe.  I make it and freeze it to have on hand.  Works well in straight up lemonade for the kids too.