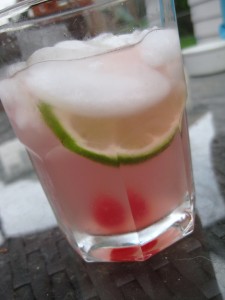 I had fun hosting BSI Cherries!  As I was lounging in bed on Mother's Day eating yet another cherry chocolate scone I ran across a recipe for cherry limeade of all things.  I sipped on this while take a look at the recipes.  This will be perfect on a hot summer day, even better with Tequila no doubt.
Great recipes for cherries, can't wait to try each of them…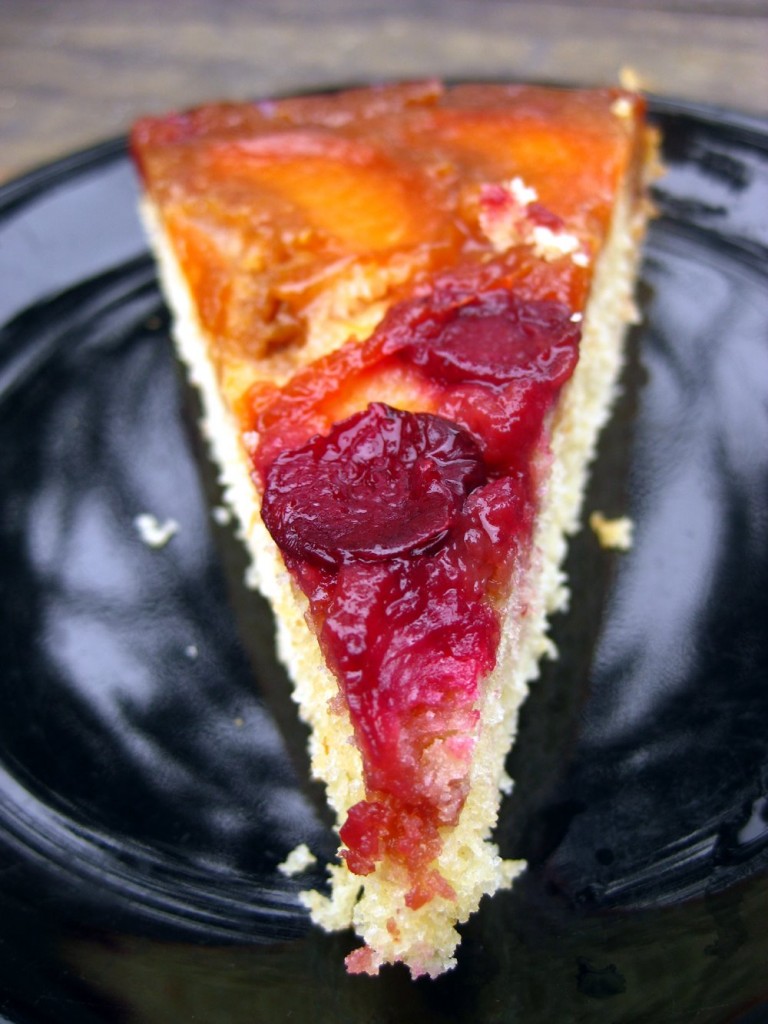 Cherry-Apricot Upside Down Cake
What a creative take on pineapple upside cake.  The flavor combo of cherry and apricot sounds delicious, perfect way to end a summer BBQ.  I have never baked with apricots but that will soon change.
Cherry Tassies
These look super cute and yummy too.  I always love a recipe that the kids can help with, unwrapping and smashing the peppermint candies.  I think these will be perfect for my daughter's birthday party.
When we go on vacation in Michigan we always stock up on salsa in the local chili shop.  We were so sad last year to find it had closed, they had a great cherry salsa.  But now I can make it, and I am sure this recipe is even better because the ingredients are grilled first.
This sauce looks like it packs a lot of flavor and is easy to make.  I love balsamic vinegar so I am sure I will love this.  I have a pork tenderloin screaming to get out of the freezer.  It may even push me to finally get a stick blender.
And the winner is…
I picked the Grilled Cherry Salsa as the winner! (Biz send me your address).  I was tempted to head immediately to the store and  make it for dinner.  But since I knew the Jewels was out of power and I had already been there twice my laziness won.  But I will making it when I return from the two night 5th grade field trip I volunteered for this week.  Along with more cherry limeade, with tequila of course — I am sure I will have earned it!