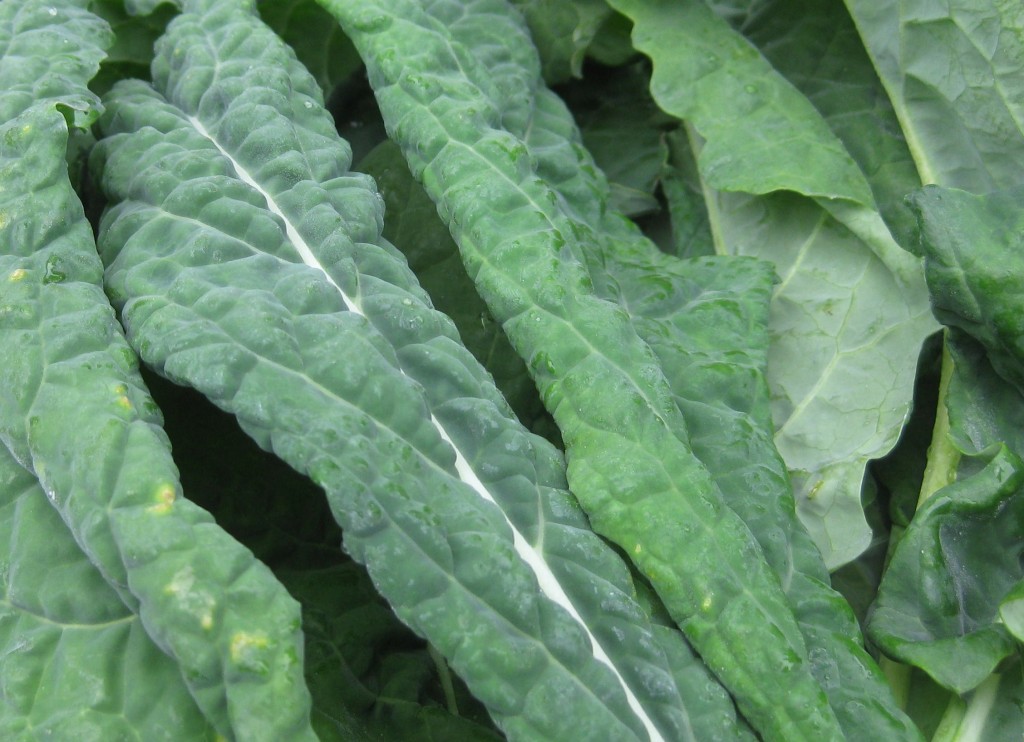 This week's CSA box was almost identical to the one from last week, just the kale was changed up.  Just the kale I have been waiting for to give kale chips a try.
Spinach
Bok Choi
Hakurei Turnips (topped)
Head Lettuce
Kale (Lacinato)
I was away a few days last week so had a lot of catching up to do this weekend on putting these vegetables, and last week's, to use.  Lucky for me it was rainy and chilly, perfect kitchen weather.  It was a huge time saver that the turnips were already topped.  A batch of turnip kimchi is in process.  The spinach has all been steamed and is ready to be used in spinach and cheese samosas, a recipe I found on the How to Cook Everything Vegetarian iPad app I bought last week.
Is it bok choi or bok choy, or does it not matter?  Anyway, let's says it is bok choy.  I had planned on just sauteing the bok choy again tonight but I took a a quick look through the Gourmet Today cookbook and I found a recipe to save me from this same old boring prep.  A bok choy gratin sounded promising and in the end was completely delicious, a standard cheese sauce poured over the bok choy and baked.  Everyone loved it, though the four year-old is bit gun shy on new foods since the turnip incident.  He did ask several time to eat the table decoration though.
Bok Choy Gratin
adapted from Gourmet Today
2 bunches bok choy (cleaned)
1/4 cup plus 2 tablespoons fine dry whole wheat bread crumbs
1/4 onion, finely chopped
1 clove garlic, finely chopped
4 tablespoons unsalted butter
2 tablespoons all-purpose flour
1 1/4 cups skim milk
1/8 teaspoon freshly grated nutmeg
1/2 teaspoon salt
1/4 teaspoon black pepper
1/2 cup Gruyère, coarsely grated
1/4 cup finely grated Parmesan
Preheat oven to 425°F.
Coarsely chop bok choy leaves and set aside. Cut stems and center ribs into 1/2-inch pieces.
Bring large pot of salted water to boil. Cook stems about 5 minutes, then add leaves and cook 30 seconds. Drain in a colander and rinse under cold water until cool enough to handle. Squeeze out excess water by handfuls.
Melt 1 tablespoon butter in a large skillet over medium heat.  Cook onion, without stirring for about 2 minutes.  Add chopped garlic, stir. Add bok choy and cook, stirring, until greens are coated with butter and onions. Transfer to greased baking dish.
Make roux — melt 2 tablespoons butter in heavy saucepan over moderately low heat, then add flour and cook roux, stirring constantly, 2 minutes. Slowly add milk, whisking constantly. Bring to a boil, whisking. Reduce heat and simmer, stirring about 5 minutes. Add nutmeg, salt, and pepper, then stir in Gruyere and 1/2 of Parmesan. Pour evenly over bok choy.
Toss  bread crumbs with remaining Parmesan in a small bowl and blend in remaining tablespoon butter. Season with salt and pepper. Sprinkle mixture evenly over gratin and bake in upper third of oven about 25 minutes.
Shared on Savory Sunday's