Asparagus is one of my favorite vegetables.  For the most part I simply roast it with olive oil and salt and pepper.  I decided to change it up and make it more exciting.  The oranges are a good seasonal match.  I made a double batch and ate leftovers in my salads throughout the week.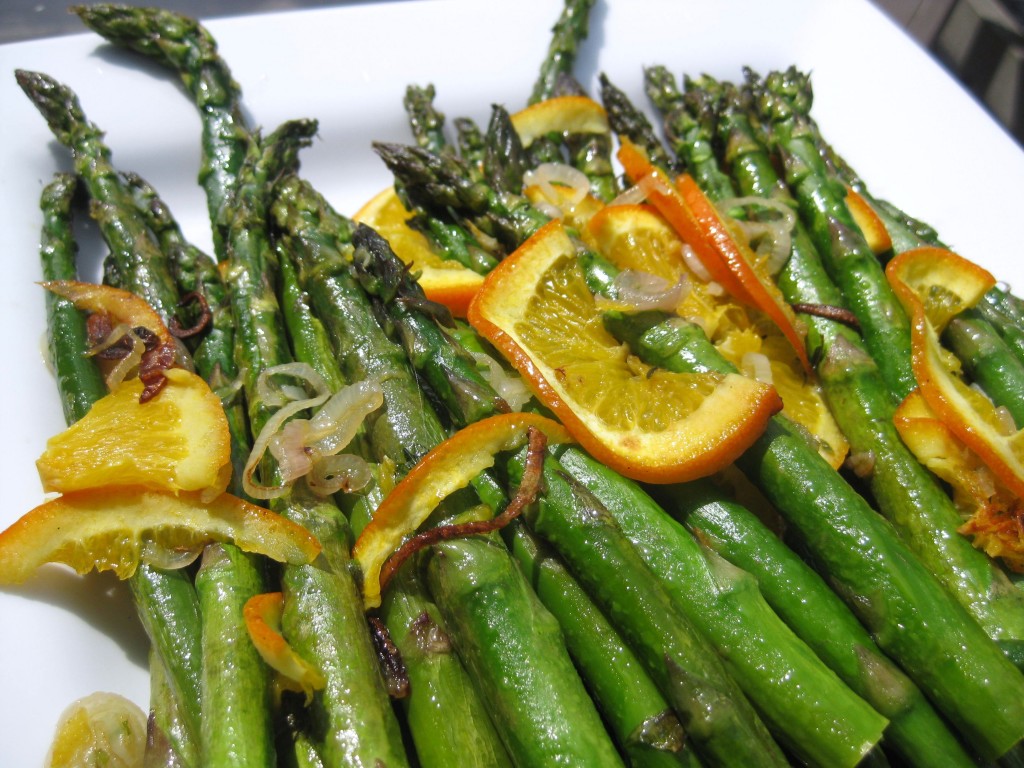 Roasted Asparagus with Orange Slices
1 lb. asparagus stems trimmed
2 T. olive oil
Salt & Pepper
1 shallot, thinly sliced
1 orange, thinly sliced and cut in half
Preheat oven to 375°.
Spread asparagus on baking dish.  Drizzle olive oil, season with salt and pepper.
Separate shallots and toss over asparagus.
Toss to coat.  Top in orange slices.
Cook asparagus for about 10 minutes.
The great thing about this recipe is while it is great served hot, it is just as delicious at room temperature or cold.  Turned out to be a nice change!