I am trying to stay positive about the cold and crappy weather.  Living in Chicago I am used the freezing cold winter switching to a hot hot summer in a matter of days, spring is just a blip.  This fall like weather needs to end for obvious reasons, but most specifically because I pulled the last jar of freezer pickles from the freezer.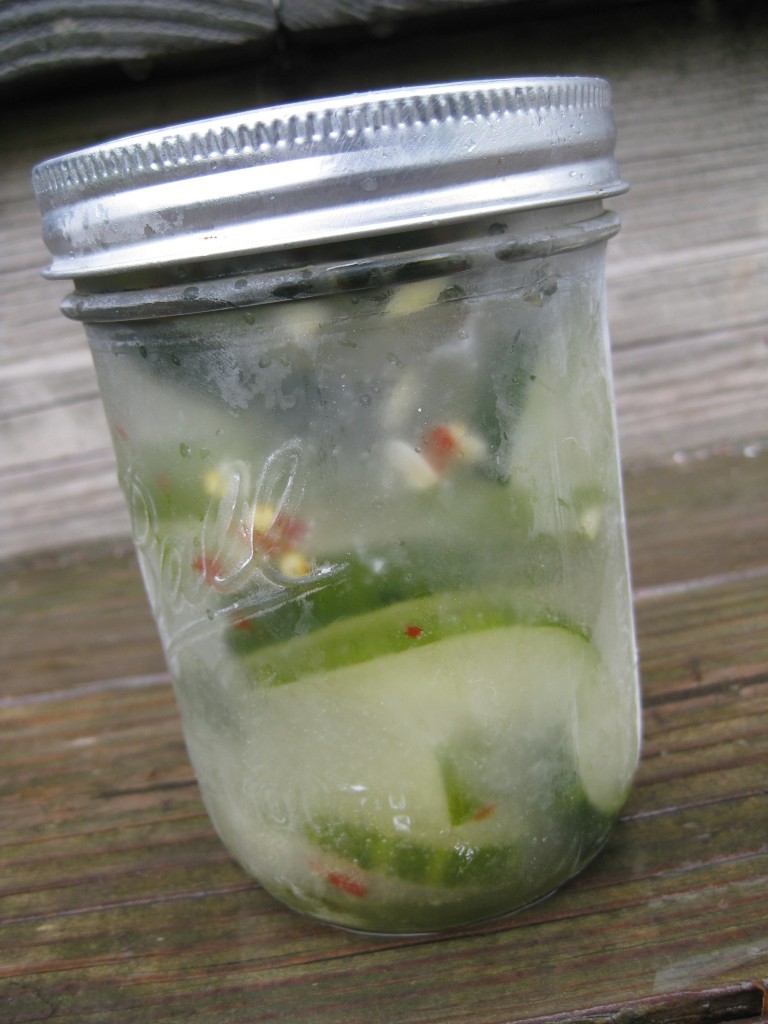 I had huge doubts about these pickles, but with a ton of cucumbers to make use of I figured I had nothing to lose giving it a try.  I am so glad I did, they are delicious.  And crisp to boot!  Sock these away they make for a great taste of summer in the doldrums of winter, or in our case May masquerading as November.
Sweet and Spicy Freezer Pickles
4 pounds cucumbers, sliced
8 cups thinly sliced onions
1/4 cup kosher salt
3/4 cup water
4 cups sugar
1 T. crushed red pepper flakes
2 cups cider vinegar
Place cucumbers and onions in a large bowl.  Sprinkle salt on top and cover with the water.  Let stand at room temperature for 2 hours.
Combine sugar, red pepper flakes, and vinegar, stir until the sugar dissolves.
Drain cucumbers and onions, do not rinse.  Pack into freezer jars.
Pour vinegar into jars to cover cucumbers and onions, leave 1 inch head-space.
Cover and freeze.