This yogurt caught my eye at the store last week, I just love the labels. I eat yogurt every week day for breakfast.  Chobani has been my brand of choice, pineapple and black cherry are my favorite flavors.  I mix in granola and fresh fruit. The kids love peanut butter mixed in too.  I decided to give this Siggi's brand a try to compare.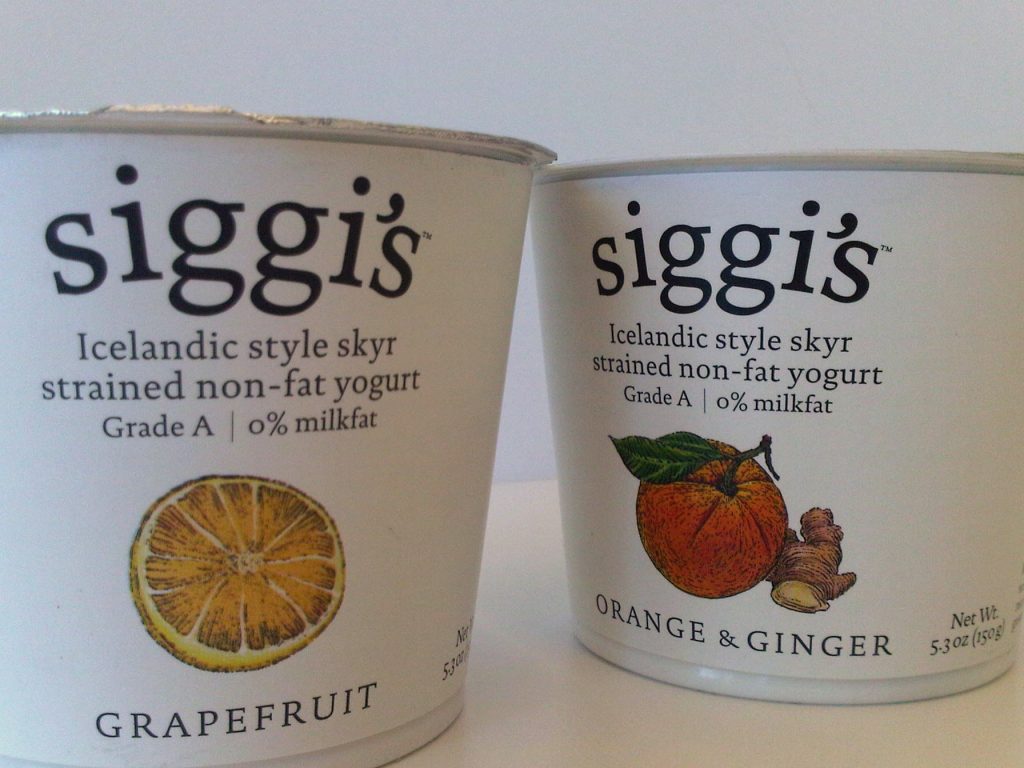 They have an interesting selection of flavors.  I chose the flavors that sounded the least sweet; grapefruit and orange & ginger. The grapefruit literally tasted like eating a tart grapefruit, not a lot of sweetness which is exactly what I like in yogurt. The orange & ginger flavors we not as obvious, I didn't really pick up either of the flavors, but again it was not sweet so I liked it. What I really like about these yogurts is the fact is is all natural and has a lot fewer ingredients than the Chobani. Comparing the nutritional labels, the Sigg's has a 9g of sugar compared to 18g, and Sigg's has an additional gram of protein. The Sigg's serving is smaller than the Chobani so it does have 60 fewer calories and it is fat free. You can check out the full label and the additional flavors they offer here.
My grocery store doesn't carry this brand, I actually found it near my office.  Ever tried this brand before, what is your preference?