My daughter has been part of an after school group that meets twice a week.  They work on training for a end of season 5K run, though the main focus is really building self-esteem and experience a positive physical challenge.  It is such a great program for girls and I am glad our school has the program. A group of mom's have volunteered to be coaches and they were great too.  Saturday was the end of year 5K on the lakefront.
It was early start, we had to be at school at 6:45.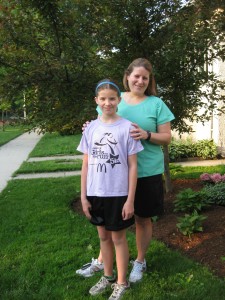 It was really hot, humid, and crowded!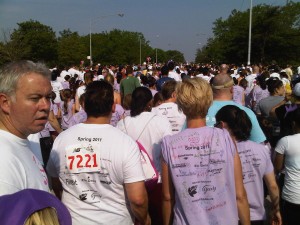 It was a beautiful scenic course.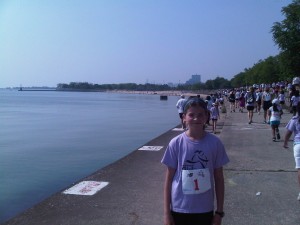 It was a challenge and I am so proud of my daughter for finishing.
More important she was really proud of herself.  She was a bit miserable during the run, mostly from the heat.  I did my best to distract her and put the distances into perspective.  She really just wanted to walk but I was able to convince her that the more we kept moving the faster we would finish.  Once she saw the finish line she took off and I had a hard time keeping up with her.  She burst into tears after finishing, I think more from joy than misery.  I could tell she had made the connection that she had pushed herself to finish despite feeling that during the run she could not keep going at times.  Pretty awesome!  A great moment she can pull from going forward when she doubts her abilities.  That is what I love most about challenging myself for races.