Ack, I got so behind on the vegetables!  I spent over an hour this weekend catching up.  Cleaning, drying and storing all them all.  Man you miss tacking care of business one week and it gets a little overwhelming.  I knew I didn't have time to deal with more than we were going to eat this week and ended up giving a bunch away so it wouldn't go to waste.  All good now.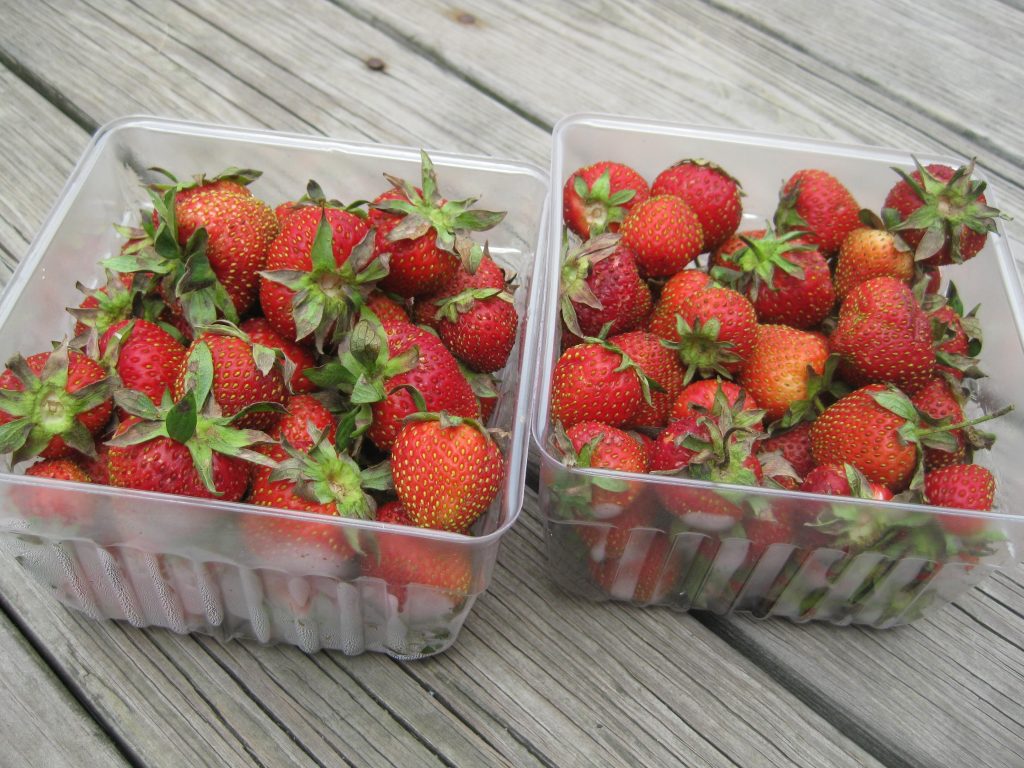 This week's box had a few surprises, sugar snap peas and strawberries.  The rest was filled with the usual suspects.
Radishes
Bok Choi
Head Lettuce
Sugar Peas
Mesclun Mix
Turnips
Strawberries
Scallions
Kale
The sugar snap peas are delicious, they won't last long.   I was expecting the kale and this kale salad with apricots is on the menu.  Salad is usual lunch these days the greens and lettuces we get are so good.  Prepping it all in advance really is key in making lunch easy to pack in the morning.
After seeing this cheesecake on My Bizzy Kitchen I decided I'd be making cheesecake for my husband's birthday "cake".  It is his favorite.  Well then I saw this cheesecake in a jar I thought this would actually be perfect since we would be celebrating field side at my daughter's softball game!  So getting the strawberries this week was a bonus.
The strawberries were a bit on the tart side so I doctored them up a bit.  I sliced them and cooked them with sugar and Cointreau.  Bring them to a boil, then let them simmer about 10 minutes.  Mash the berries with a potato masher.  Yummy!  These will be great with yogurt this week for breakfast.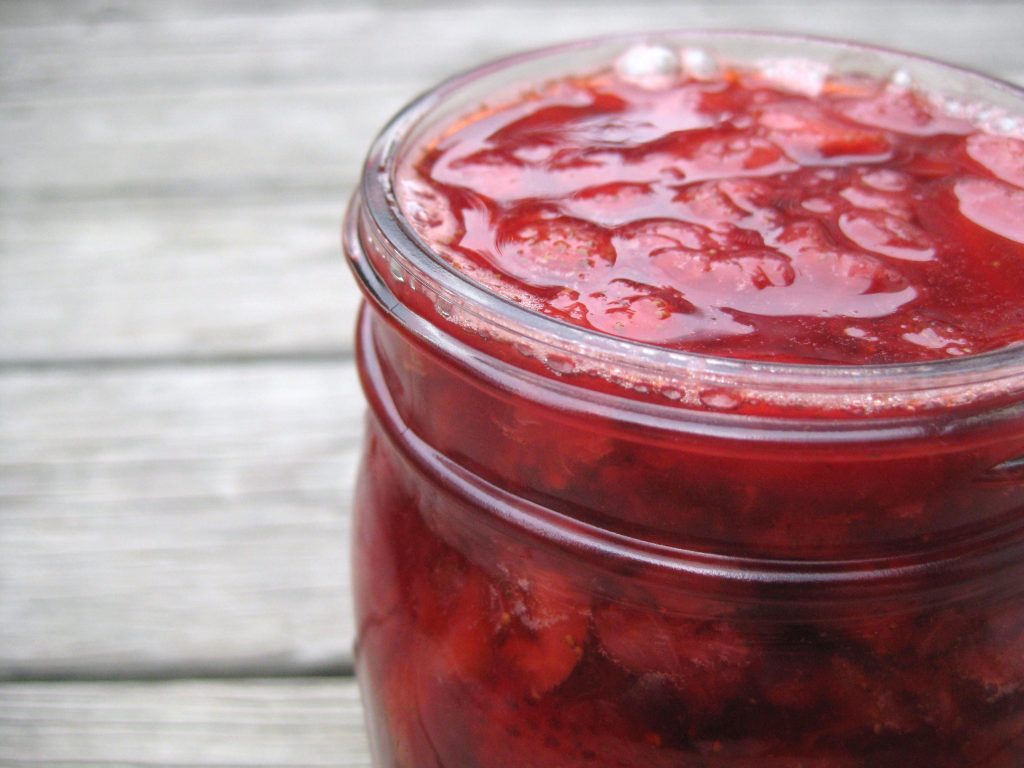 Strawberry Cheesecake in a Jar
Adapted from The Family Kitchen, makes 4
4 graham cracker squares, smashed
1 8 oz block of low-fat cream cheese, room temp
1/4 cup powdered sugar
2 T. half and half
1/4 t. vanilla
strawberry compote* (see above)
Mix together cream cheese, sugar, half and half and vanilla until smooth.
Use 4 small mason jars
In each jar, cover bottom with smashed graham crackers.
Top with a spoonful of cream cheese mixture.
Spread and even mixture with the back of a wet spoon.
Top with a spoonful of strawberry compote.
Repeat cream cheese and strawberries.
Top the jar with lid and store in the fridge.
*use fresh strawberries in place of the compote or blueberries or any other fruit that suit your fancy.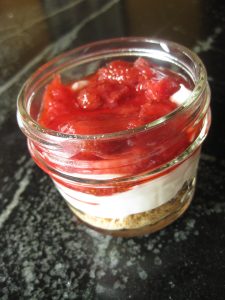 These were delicious and perfect for our picnic dinner.  I love the built in portion control is and no leftover cheesecake to tempt me is really the best part.  Win, win!
Shared on Mouthwatering Mondays and Tasty Tuesday and Menu Monday