I am still working my way through my latest cookbook.  I have had my eye on this strawberry recipe since first browsing the book.  This week's CSA box included 3 pints of strawberries so I knew it was time to give it a try.  My sister, who is visiting this week, also brought me some real grade A maple syrup from New Hampshire, bonus.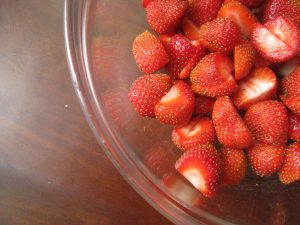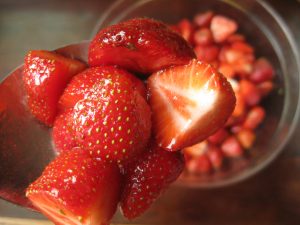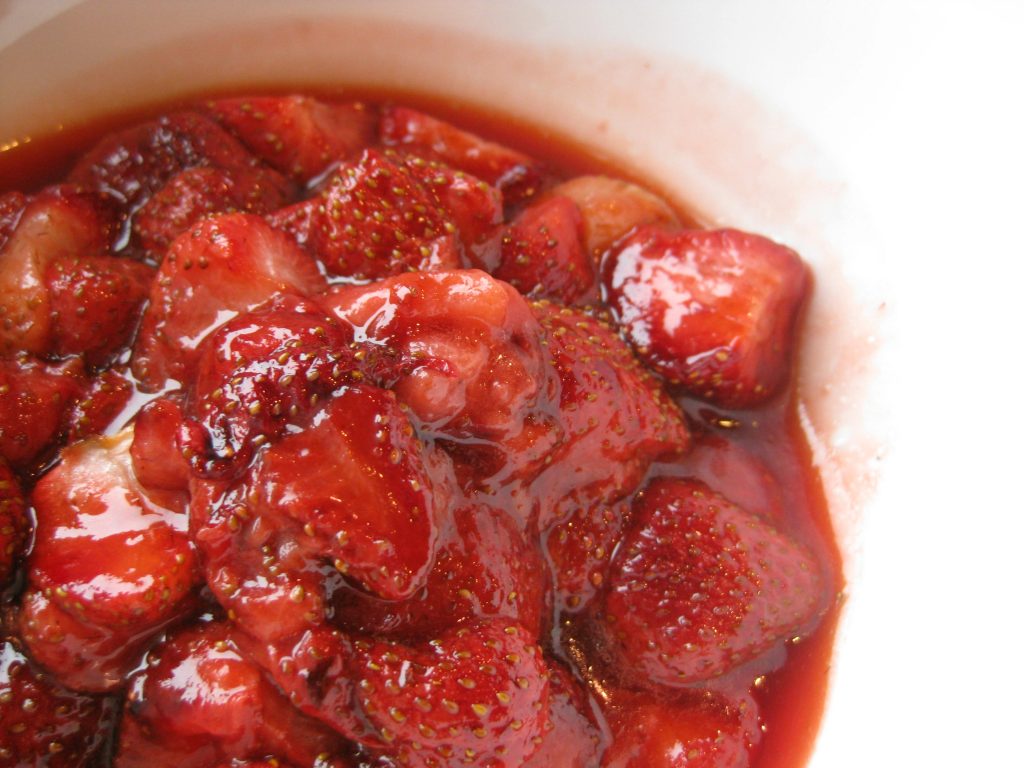 Roasted Strawberries
Adapted from Super Natural Every Day
1 pint strawberries
2 T. maple syrup
1 T. extra-virgin olive oil
¼ t. fine-grain sea salt
1 t. balsamic vinegar
Preheat oven to 350º F
Line a rimmed baking sheet (juices will run, so rim is important) with parchment paper.
Take the tops off of the strawberries and cut them in half, or quarters in the case of large strawberries.
In large bowl mix all ingredients stir to coat.
Spread into single layer on baking sheet.
Roast for 30-40 minutes, check after about 30 minutes to prevent burning.
Remove carefully from oven, sugar juices will be very hot.  Use immediately or store in the fridge for up to a week. You can leave the vinegar out until after cooking but I prefer it baked into the strawberries.  The original recipe also calls for port wine, I left it out since we did not have any in the house.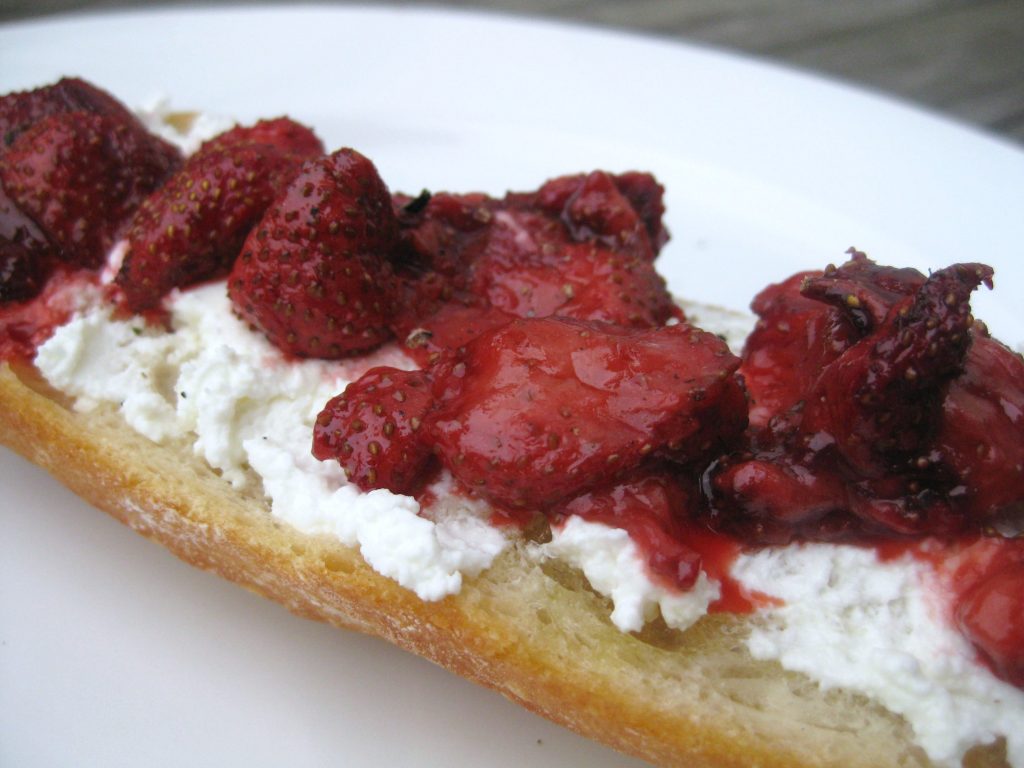 This made a delicious dinner topping a toasted baguette spread with goat cheese and finished with fresh ground black pepper.  I used leftovers mixed in my breakfast yogurt and on top a quick homemade coffee cake.  And of course it was spectacular straight up!  I had quite a few spoonfuls of the juices just waiting for them to cool. The texture of the strawberries roasted is so unique, soft but not mushy.  A great new way to use strawberries, never would have thought to roast them.  I may try this with blueberries next time we go blueberry picking, think it will work?
Shared on Cookbook Sundays