I've been a little obsessed with cherries this summer.  When I saw them on sale I could not resist grabbing some, though I forgot we had a huge bag already sitting in the fridge.  The kids eat them up pretty quickly, but we had way too many on hand.  I am glad I saw this tip on  using a chopstick to pit them, works like a charm.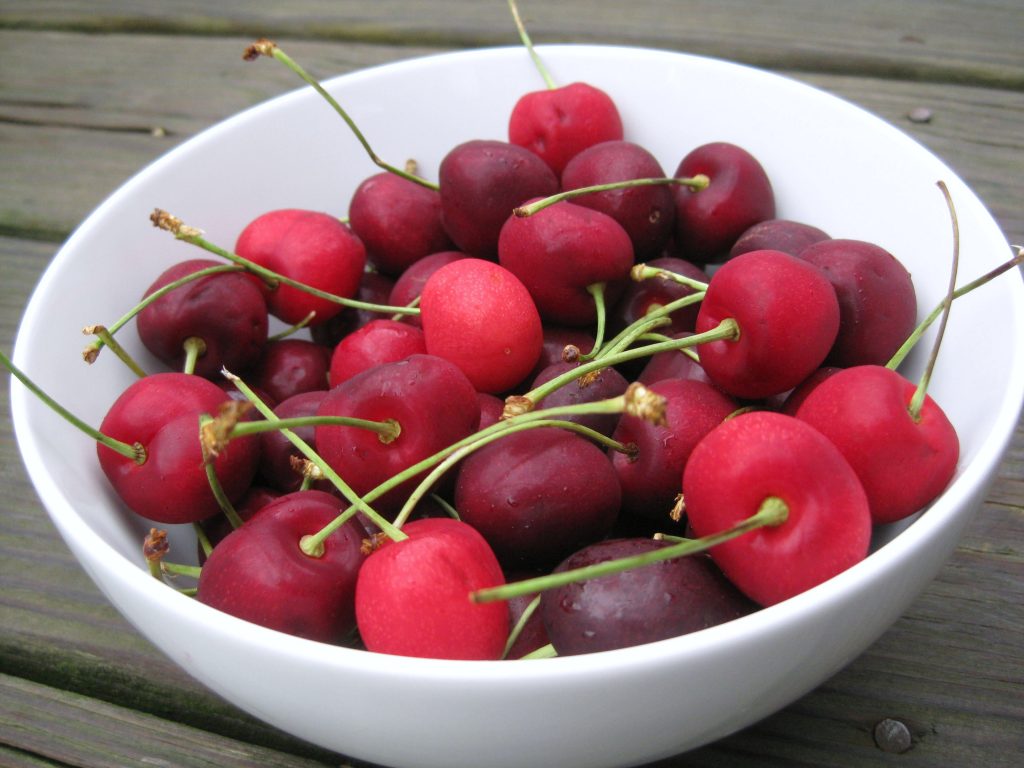 I have also been obsessively dreaming of a cherry lime rickey soda.  It has been about twenty years since I had one while visiting my sister in Boston, but I am majorly craving one.  A cherry lime rickey is like a jacked up slushie.  So good and perfect on a hot day.  Too bad the old fashioned soda fountains are so scarce now.  I think it is on my mind because we are headed to Boston for a few days on our upcoming road trip.  Sadly my sister informed me that the place we got them is now gone.  Guess I will have to keep dreaming.
Even though a lime rickey is not in my future I decided to try and get those flavors in another thing I obsess over, gelato.  Besides my ice cream maker has been a little neglected lately, it needed to get put to use.
2 cups heavy cream
2 cups whole milk
1 cup plus 2 tablespoons sugar
5 large eggs
2 cups cherries, pitted and finely chopped
zest from 1 lime
juice from 2 limes
Combine cherries, 2 T. of  sugar, lime juice and zest in a bowl, set aside.
In a medium saucepan, combine the cream, 1 cup of the milk and 1 cup of the sugar. Warm over medium heat, stir until almost boiling.
Whisk the eggs and the remaining 1 cup of milk until well blended and smooth.
Slowly pour in the heated cream, until combined.
Return the mixture to the saucepan and cook over moderate heat, stirring constantly, until it coats the back of a wooden spoon, about 8 minutes.
Strain the custard into a bowl and refrigerate until chilled.
Add cherries to custard and process in ice cream maker about 30 minutes.
It turned out pretty good.  The consistency is tough to get exactly right.  A night in the freezer and it was a little to frozen.  Letting it sit out for a bit does the trick.  The four year-old described it as "melty", by the looks of it I would say that is a good thing.