Saturday's downpours turned to sunny blue skies just in time for the beer to start flowing at the Oak Park Micro Brew Review.  Thank you beer gods!  Too bad they didn't intervene and do away with the crazy long line for ID checks, but hey it was smooth sailing once we were in the event.
The micro brew drew a large friendly crowd complete with a roving band…
Clearly there was plenty of good humor in the crowd…
Even the event signs were in on the fun…
We had a great time with friends and ran into many others…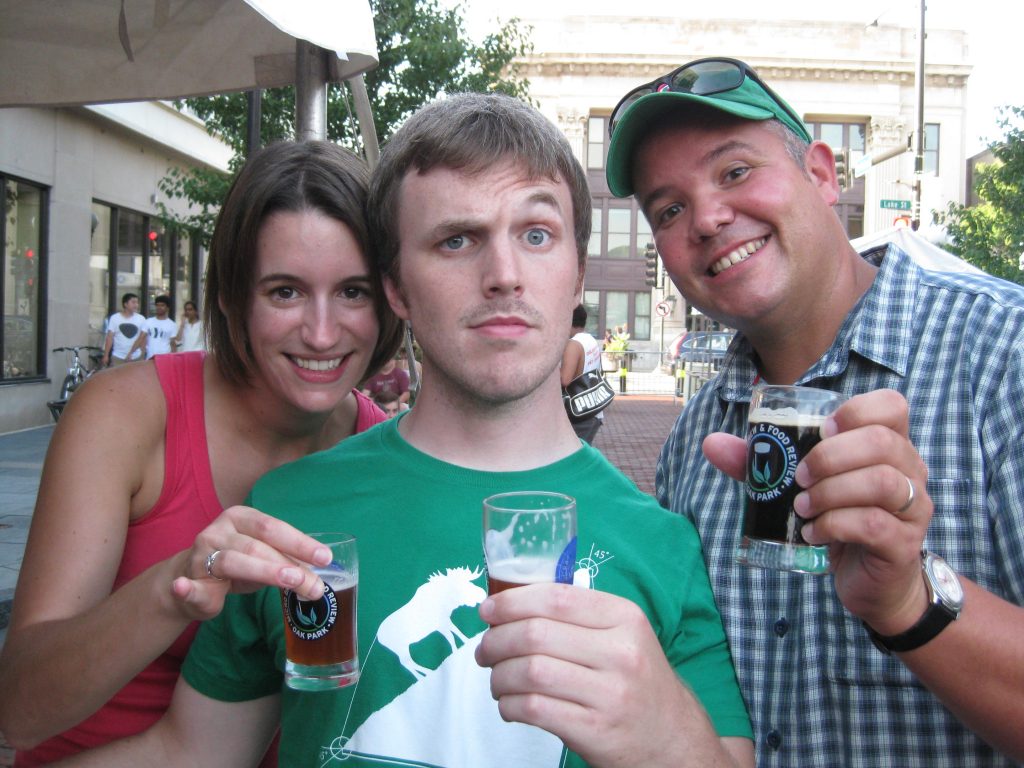 There was delicious food as well…
And tasty fashionable accessories…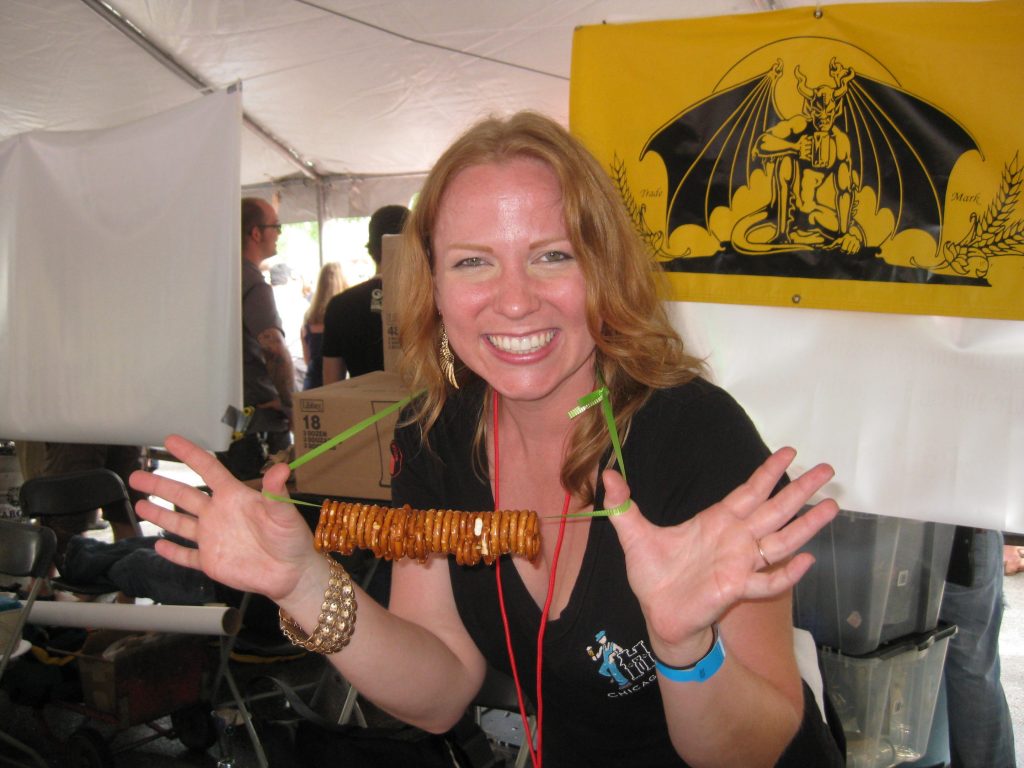 Oh and of course there was the main attraction, BEER…
A fest like this with zero waste is unbelievably impressive.  But it is not easy being green, a few frowny faces when they broke their glasses.  Including me when I broke one of our glasses.  One is such a lonely number…
Ah, but the beer.  There were a lot of local favorites and a few that we had never tried, or in same cases heard about before.  We only made it to about half of the vendors and tasted less then half of the brews that were available.  Some of the brewers kegs  had run dry by the time we got to them, that was disappointing.  The 5 Lizard from 5 Rabbit Cerveceria was the beer I was most looking forward to tasting.  It did not disappoint.  The beer was very refreshing, especially on such a humid day, it had a grapefruit like flavor.  My husband immediate feedback was that it would be good with tequila in it.  Um ok, I could see that, we may need to try it in a batch of beer margaritas.  Half Acre Beer Co. poured a tasty Over Ale.  Shoreline Brewery had a nice Stella Blue (with a hint of blueberry).  Tasty stuff.  As expected, Metropolitan Brewery and Revolution Brewery were pouring some good stuff too.  Crispin Cider was serving up a refreshing beer alternative, Fox Barrel Pear Cider.  It was a crisp less sweet alternative to hard apple cider.  The surprise favorite of the day was from Goose Island, the Raspberry Creme, a special brew just for the event.  It was even better when poured with the stout.  Whoever was pouring beer at Haymarket Brewery was a riot, definitely a friendly pour.  Revolution Brewing had the best non-human pour.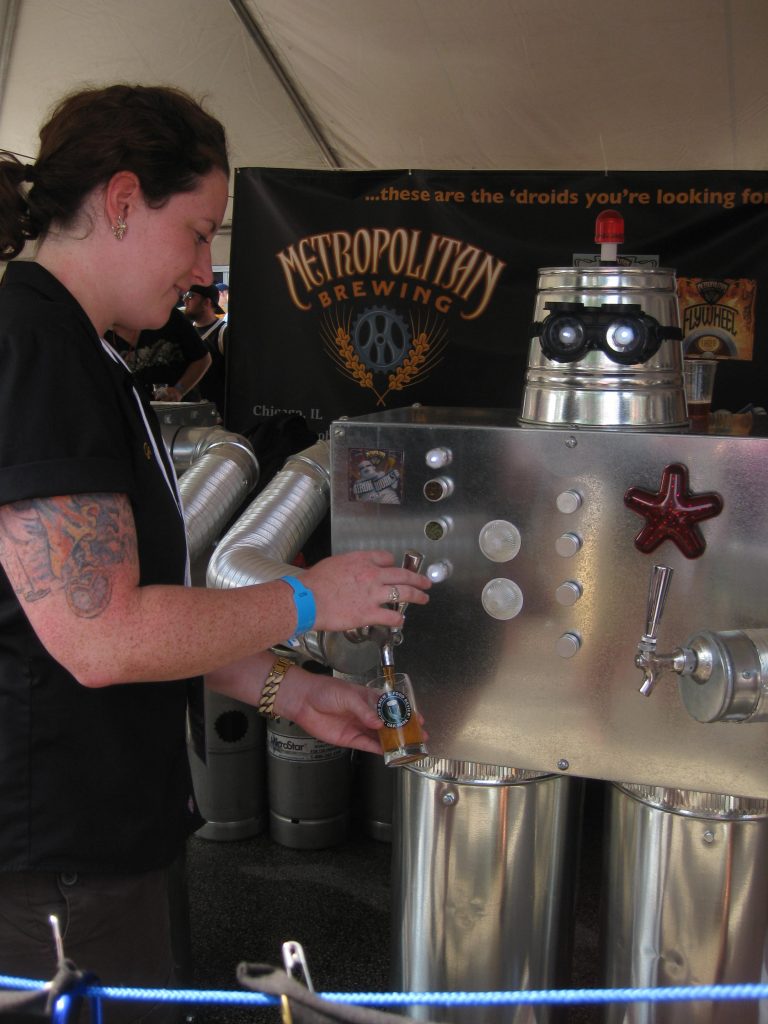 I posted more pictures on Flickr.  We are looking forward to this coming back to town next year so we try even more delicious craft brews.