October has been a busy month, and things are slowing down any time soon.  My kitchen has been especially busy the past week.  Thank goodness for Pinterest for keeping track of recipes.  With the iPad app it make them even more accessible in the kitchen.
Here is some of what's been cooking…
Let's start with dessert.  Remember the peanut butter I got, well I could not pass this salty sweet recipe.  A dessert that calls for Fritos, ridiculous!  Ridiculously good.  Super-duper sweet so you can skip the chocolate.  Peanut Butter and Corn Chip No Bake Cookies.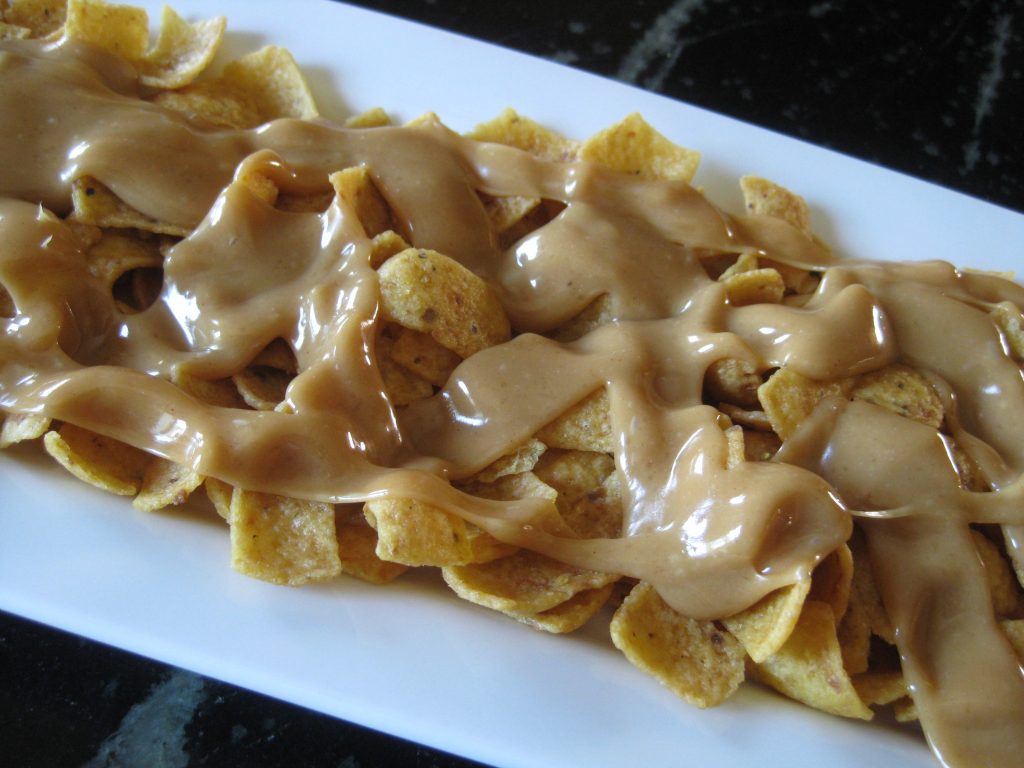 The one thing I look forward to the most in the fall is pumpkin spice lattes.  I have been seeing a lot of DIY recipes for these so I decided to give a couple a try, they were both great.  This pumpkin spice latte recipe is delicious though I got a lot pumpkin in the bottom of my cup.  Not very appetizing.  Not sure if that was because I skipped the blender step but I think next time I will strain the milk.  This pumpkin spice syrup recipe is a bit more spicy.  It was convenient for making a whole bunch to keep in the fridge for coffee or hot chocolate for the kids.  Though it has a lot more sugar in it.
Fall is also time to get the Crock Pot both into the routine.  I made this Crock Pot mac n cheese.  It was super easy!  The texture was not as smooth as I like it, but that was probably due to me sneaking out for a pedicure and not technically stirring it once and hour.  It reheated well and the kids gobbled it up, guess it was good.
I put my mini Crock Pot to use reheating this Queso Blanco dip for our block party.  I used the chipotle Laughing Cow cheese in place of the White American the recipe calls for.  It did not turn out spicy enough but was tasty and was a great make ahead appetizer.  I just realized I never put the cilantro in it, oops!
Let see what else?  My youngest turned five.  he requested cheeseburgers for breakfast and pancakes for dinner.  I obliged.  These cake batter pancakes were perfect.  What better than sprinkles in birthday pancakes.  Once again I spaced and left out an ingredient, the eggs, they were fine without.
Oh my gawd, I almost forgot the best one.  Salted Caramel Butter Bars.  If you have an aversion to butter or sugar do not even dare link over to the recipe.  But holy crap are these bars delicious!
Oh how I wish I had some of those bars, but it is best that they all got eaten.