After a fabulous Friday night meal we were going to take the kids to the zoo to enjoy the beautiful day.  Well they had other plans, getting fake mustaches was at the top of their list.  No clue where that come from but we entertained the request and decided to walk around our downtown for a bit and indeed get them all fake mustaches at our favorite store Pumpkin Moon.
The cousin we having so much fun hanging out that they hardly noticed when we left for a night out without them.  We decided to have a little 21 and over fun and sample some local micro brews.  Our first stop was Haymarket Brewery.  We enjoyed this beer at the Micro Brew Review over the Summer so wanted to give the brewery itself a try.  The space is large with a dinning room and a bar area.  Both with a clear view of the brew tanks.  They have about 20 beers on tap, including guest brews.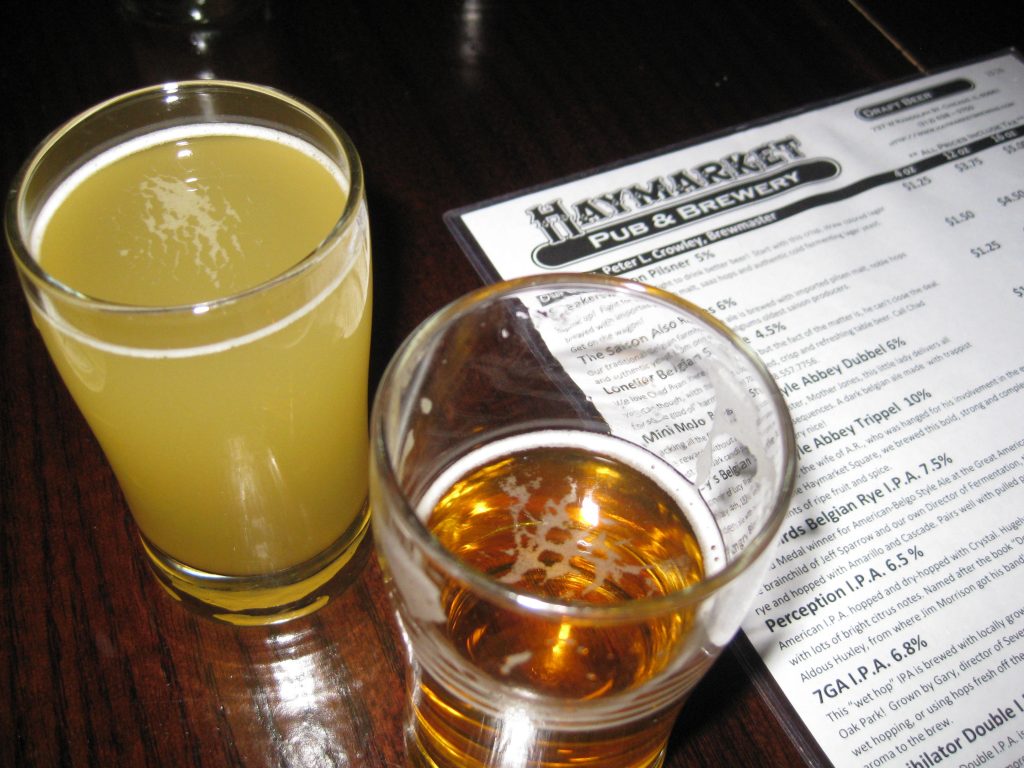 We stuck to their beer and got a few 4 oz. flight sizes to get more familiar with what they had to offer.  I tried a pilsner and two Belgium style beers.  The Lonelier Belgium Single was my favorite.  I didn't even check out the food menu, I was saving my appetite.
Next on the docket, Revolution Brewing.  We've been here before for dinner and also enjoyed them at the Micro Brew Review.  We knew the SIL and BIL would love it.  We anticipated there would be a wait for a table, we used the time to enjoy the bacon fat popcorn and beer.  I love the Bottom Up Wit, but I also gave the Workingman Mild a try.  It is rich in color and flavor and low in alcohol content.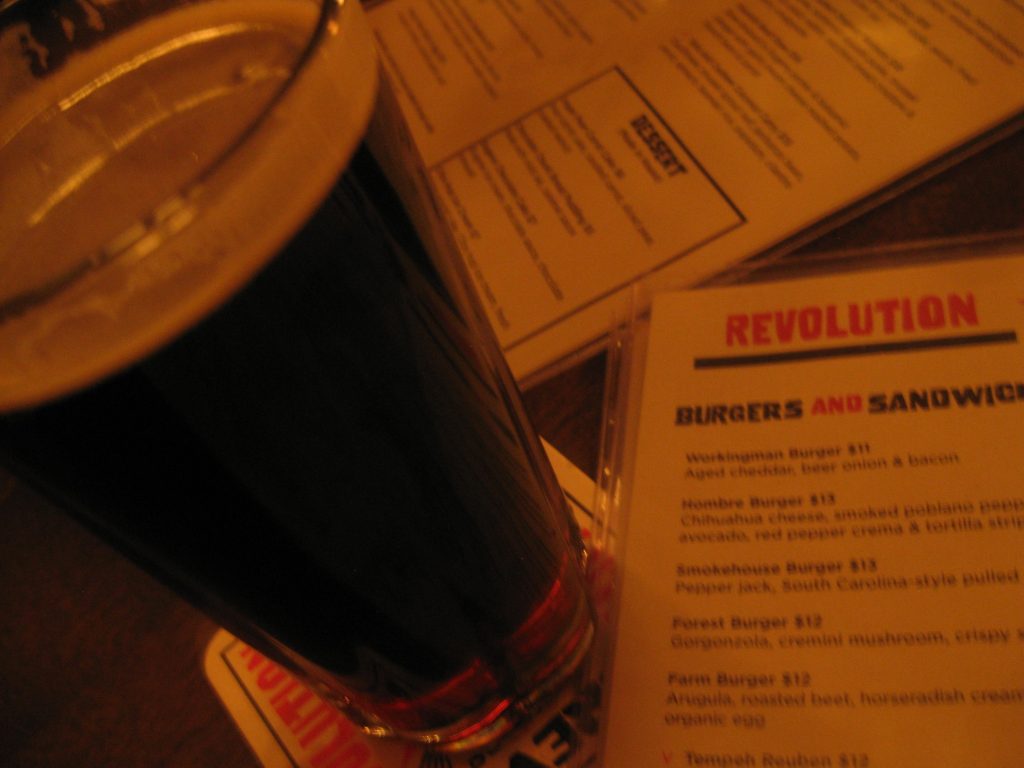 Revolution has excellent food, the bacon fat on popcorn is evidence of that.  We had a hard time deciding what to try so got a few appetizer  split two burgers.  The Autumn pizza was the standout favorite, lots of great roasted seasonal vegetables.  The burgers were some of the best I'd ever had.  My favorite was the burger topped with pulled pork.  They know their pork that is for sure.  Our waiter suggested we get one with fries and one with mashed potatoes.  Good call, the mashed potatoes were the creamiest I have ever tasted.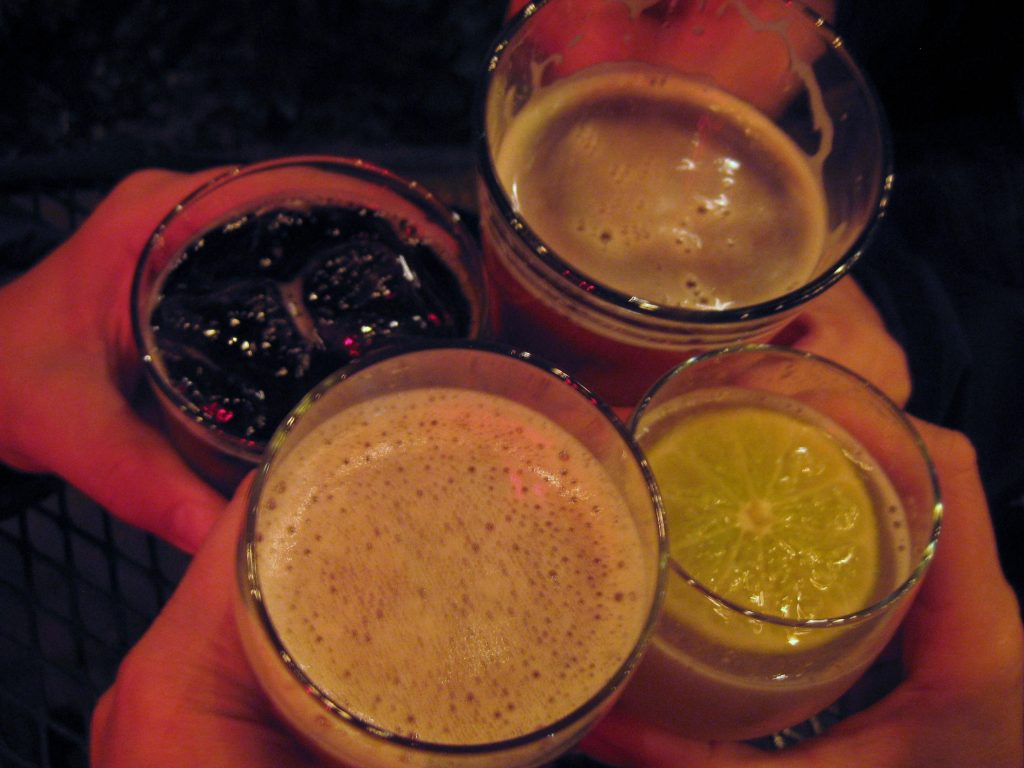 Cocktails for a dessert at The Whistler just up the street.  Don't blink or you will miss this place, it is just a subtle storefront.  They have a unique offering of cocktails, I went with a tequila one with Azul Reposado Tequila, Cherry Heering, Lime, Cynar, Chipotle Tincture.  Tasty.  And enjoyed them out back on the patio.  Loving this mild weather that allowed for outdoor drinks in November, not a common occurrence in Chicago.  By the time we were leaving a long line had formed to get in.
A good time was had by all and the extra hour sure came in handy.