Every time I open the fridge there are leftovers staring my down.  Despite not cooking much lately the leftovers keep multiplying.  It is a mystery.  I want to cook but there is so much already to eat I just can't justify it.  The freezer is even worse, full of leftovers and food waiting to be leftover.  I've made my way through some of it, but I could probably not shop for weeks and we would not starve.  A good problem to have I suppose but I miss making new stuff.
Same goes for lunch. Leftovers and bits and pieces thrown in my bag.  I got a happy reprieve when  Green Giant via the Foodbuzz Tastemaker program sent me a coupon for a free frozen steamer vegetable product.  It saved me from not leaving my office all week  for lunch, I purposely waited to pick it up at  store near my work.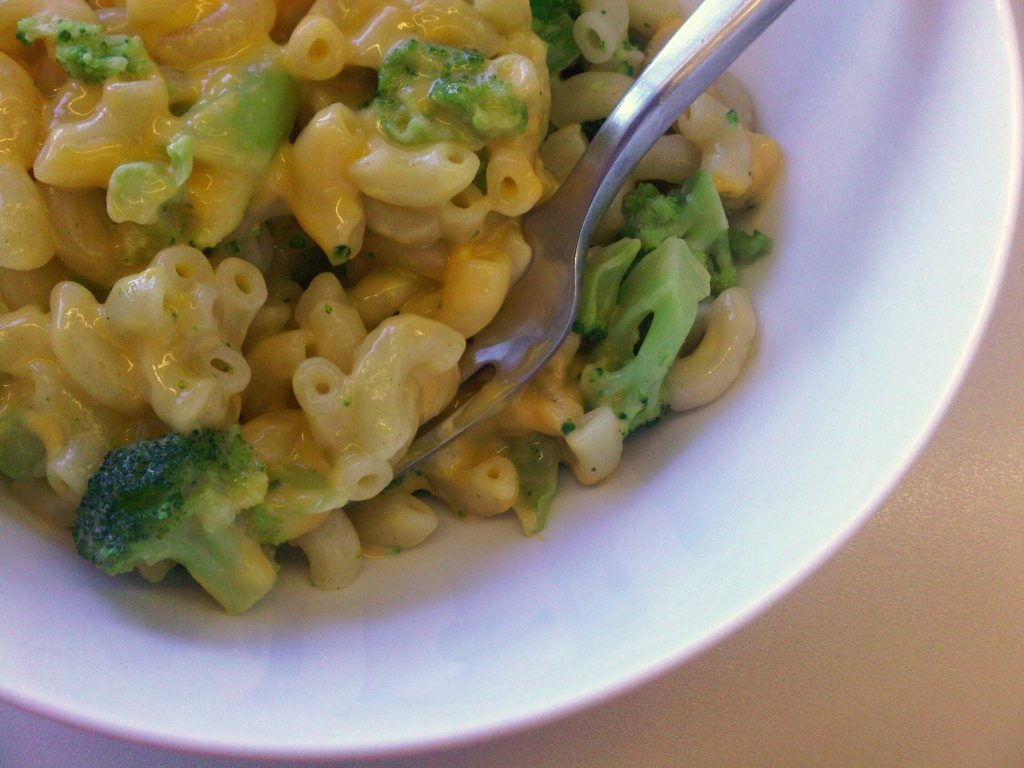 Went with for the macaroni and cheese with broccoli.  The label said vegetable steamer but it screamed comfort food.  I supposed they were looking for a creative recipe or serving suggestions but I haven't been feeling too inspired and there is only so much I can do it the kitchen at my office.  I microwaved it in the bag and ate it as it came. Hey at least I put it in a bowl, but only after I made sure to get every single drop if cheese out of the bag.
The texture of the broccoli and pasta was right on, not usually the case with frozen meals.  I am not much for frozen meals or frozen vegetables.  The quantity to nutrition ratio never panes out.  The serving size was large (the whole bag) and I don't have the exact nutritional info but it was under 300 calories, had about 3 g fiber, and maybe 7 g of protein.  Most impressive was that the sodium was surprisingly low.  I am gonna try this on the kids.  But first I have to face more leftovers.