Woke up to rain the morning of the Reindeer Run.  Lots of rain.  But luckily the temperatures were warm so it was off to the zoo we went.  I ran this race with a friend, which makes it a lot harder to just back out because you are so damned tired, or it is raining, or you just don't feel like getting out there.
The rain stopped at the start of the race, but started strong again along the way.  The course was fun, two loops through the zoo.  The zoo was decked out for the holidays with lights and decorated Christmas trees.  It was gloomy enough to appreciates all the lights.  Looked great, can;t wait to get back and check it out with the kids.  The baboons were watching with a WTF look on their face while they sat sheltered from the rain.  The zebras were showing a lot of teeth.  They were either laughing or plotting eating us.  The pachyderms were not out, but you could smell they were not far.  We even got to see a reindeer!
A lot of families were running the race, two kids were in front of me and they were hitting every puddle they could, while I was doing my best to avoid them.  I did a good job until I stepped in a massive on about 3/4 of the way in.  Yuck.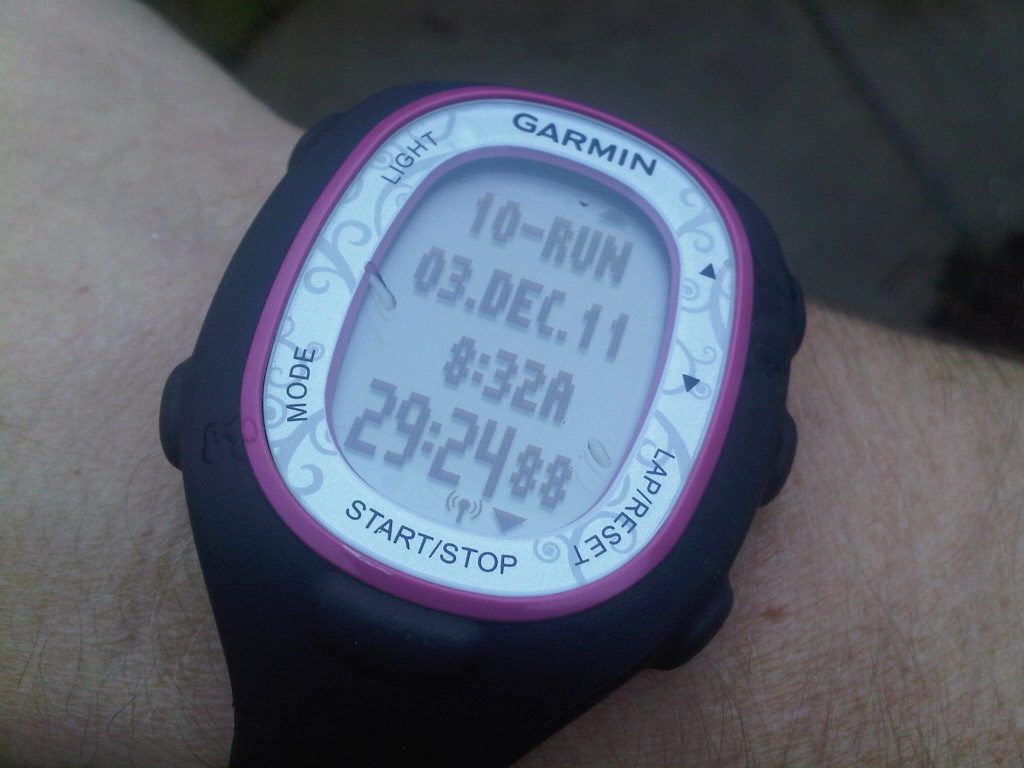 Since I was still really sore from Friday's weight training and tired from an unexpected evening out to celebrate a friend's birthday I didn't really set a time goal for the run.  I was pleasantly surprised by my time and it was my 2nd fastest pace for the year (last months 5K was the fastest).  Though my Garmin had the course running a little short so that time is not for a full 5K.  The after race was a good spread, the long sleeve t-shirts will make for some great layering for Winter runs, and the goodies bag was great.  Look forward to this one next year.
This was my last race for the year, not a bad end to my 2011 races!