My daughter is taking French this semester as part of her elective rotation.  For the past few weeks they have learned specifically about the food.  I remember when I was in junior high our French class had a big feast that we all had to bring a French dish to.  My friend and I made French silk pie to bring, and so began mu love of the pie.  Is French silk pie even French?  Somehow I doubt it.  Anyway, my daughter's teacher has sent her home with recipes for crepes, Quiche Lorraine, croque monsieur etc..  She has been really excited to get in the kitchen and make some of the recipes.  I was too, I haven't been cooking much lately and I feel like all we do is eat leftovers.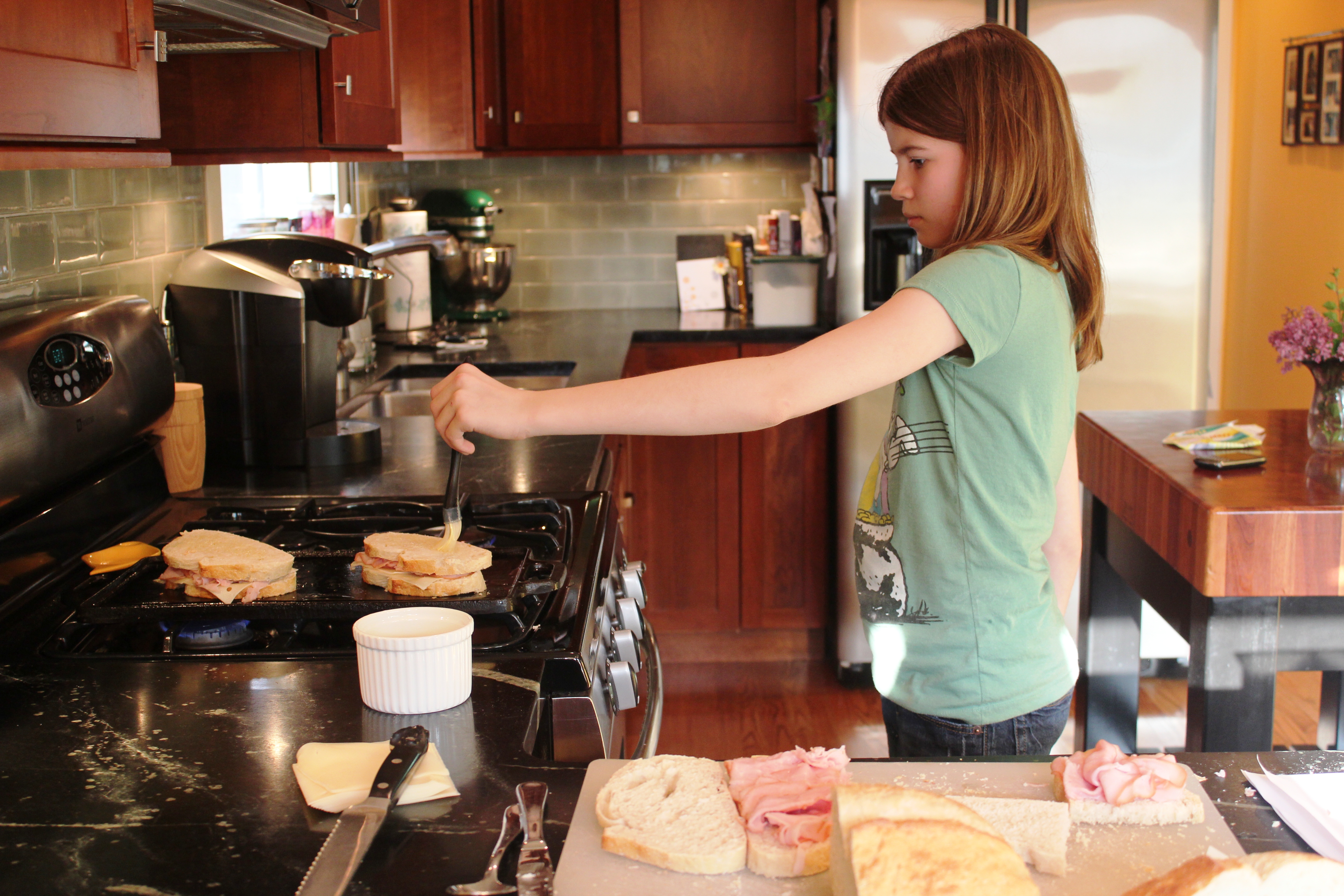 We started with the croque monsieur…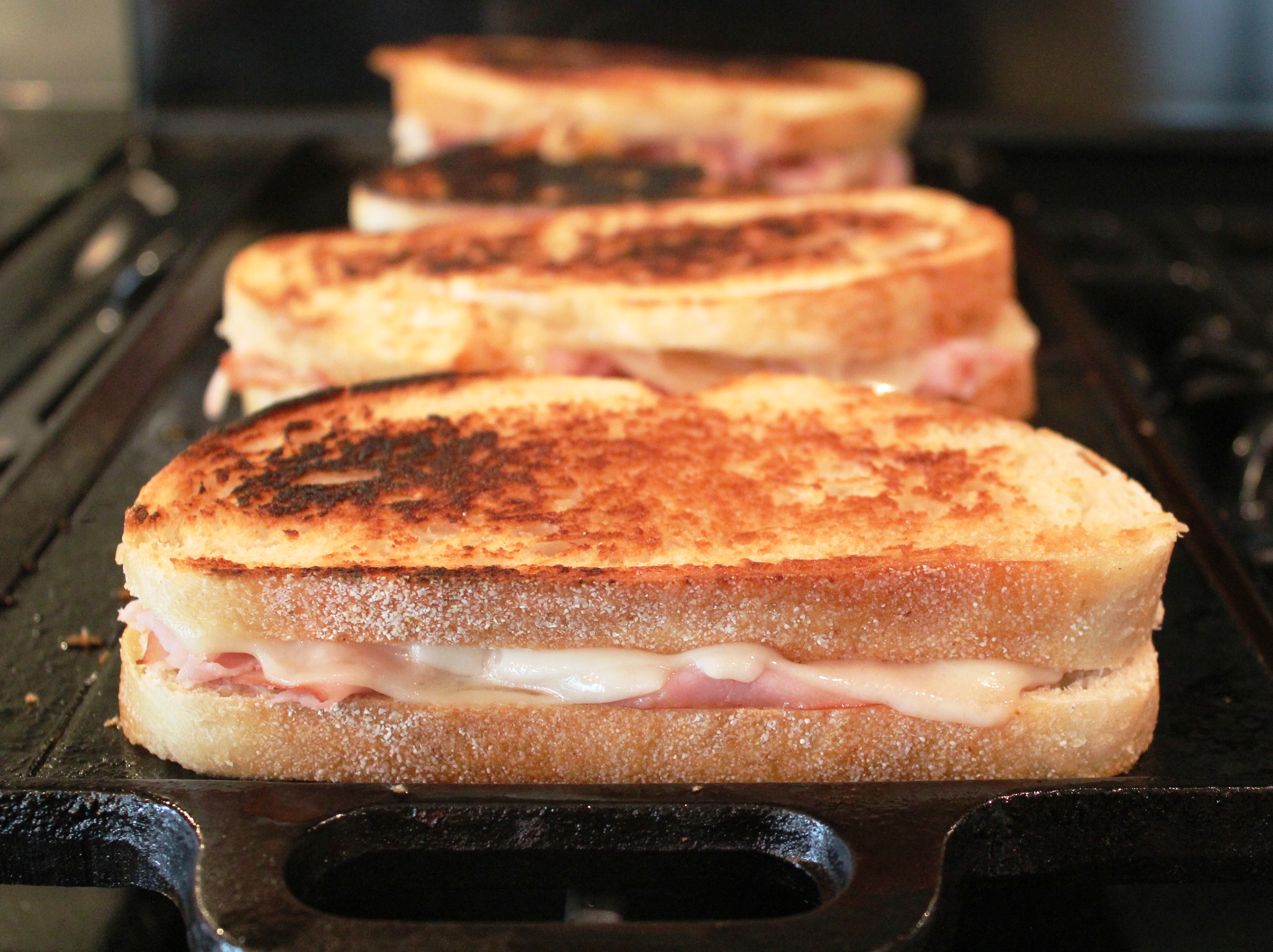 Essentially a fancy grilled ham and cheese…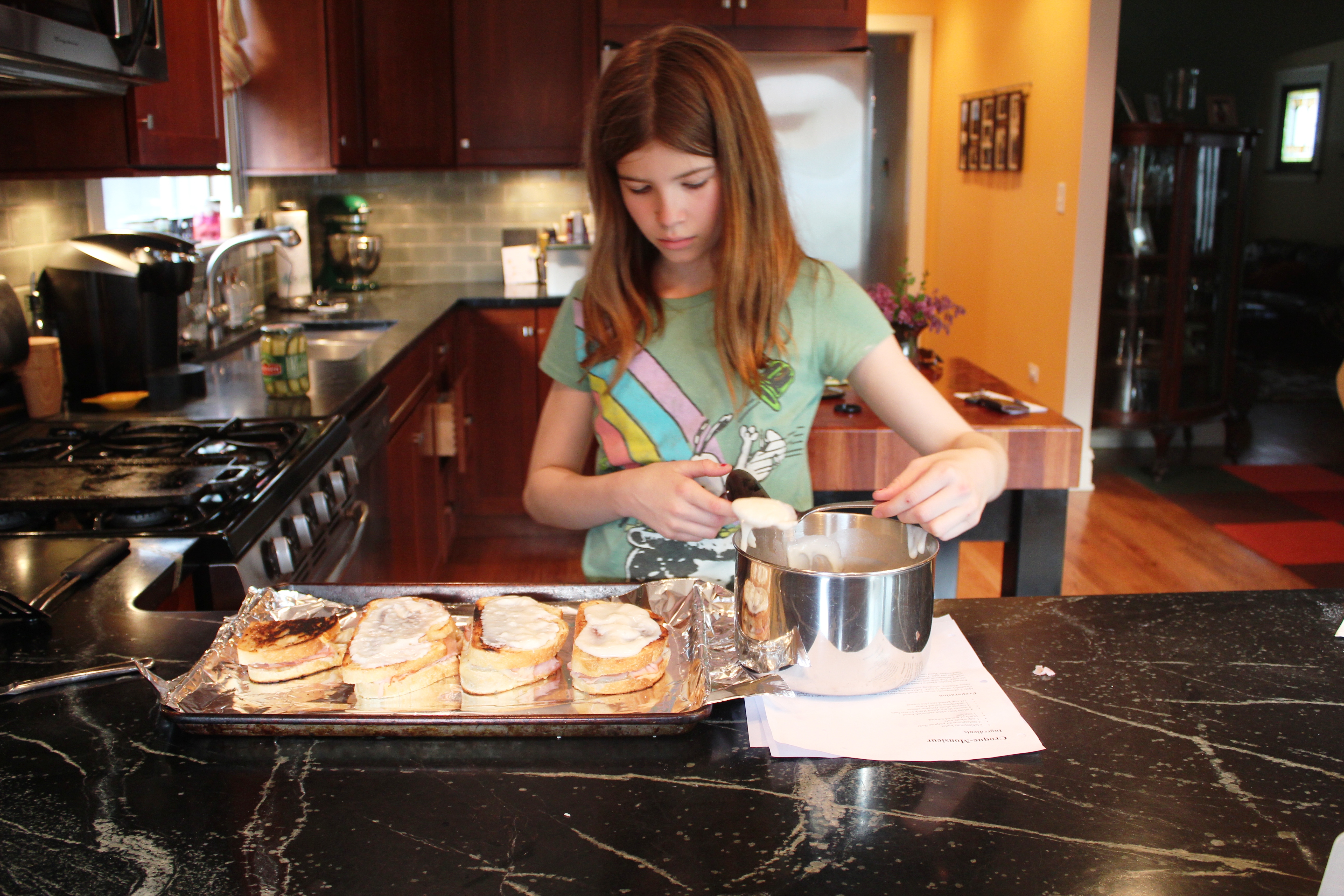 Delicious!  But who the heck came up with this combination of Béchamel sauce on top of a grilled sandwich, then topped with more cheese?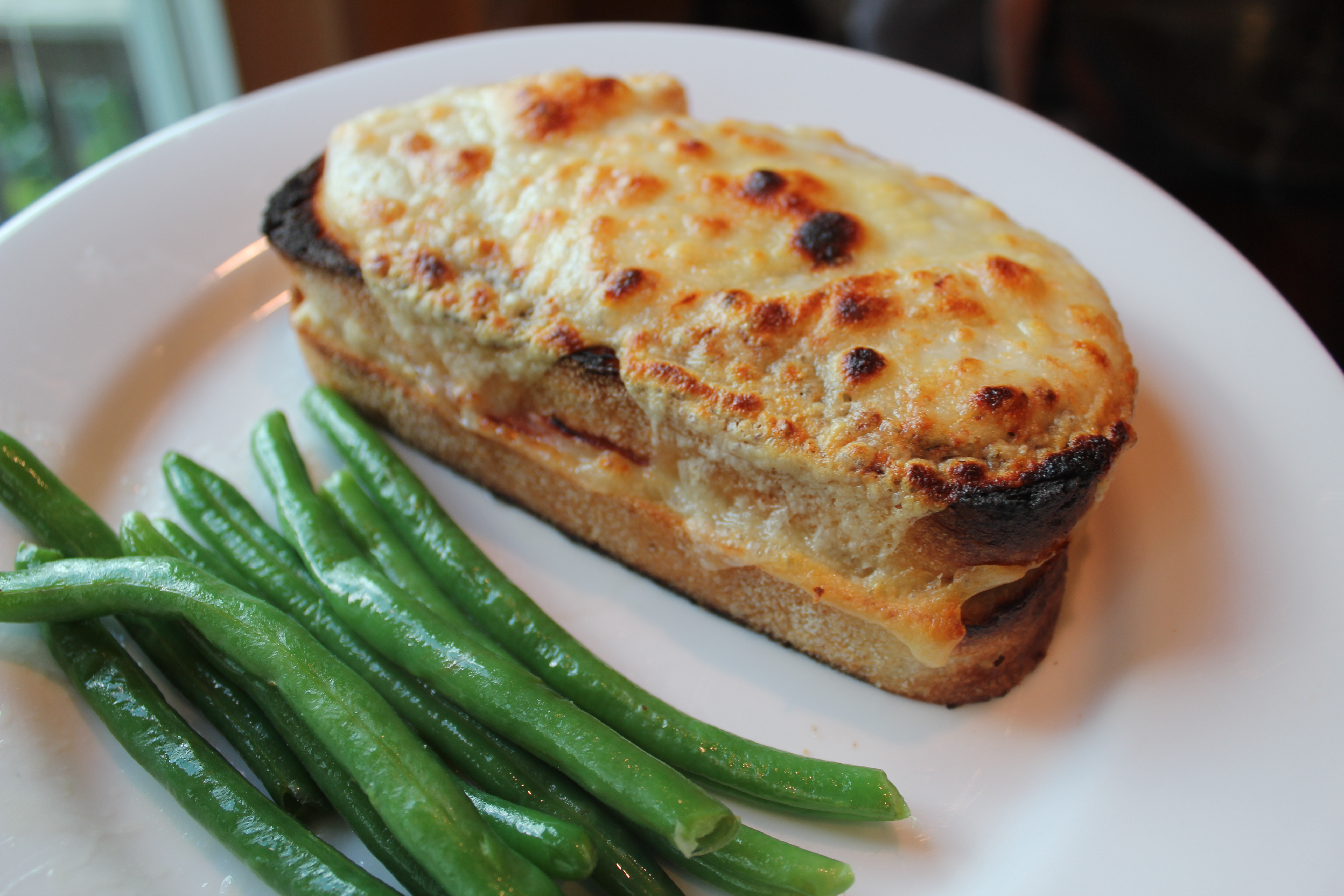 The finished product served up with French green beans.  We had a fun evening in the kitchen making dinner together. We need to do that more often.