I am glad I invested some time finding some new low carb recipes, all of them have been a success with the whole family. Next up, Chinese take-out. We don't ordered dinner out too often but when we do it is either pizza or Chinese. The problem is both of these are easy to over eat, at least in my world, especially when we each order an entree and we get some crab Rangoon or dumplings to start. Another problem is most dishes are best served on rice or noodles which is a no-no in these first few weeks of South Beach. Luckily I ran across this nifty little rice substitution, cauliflower.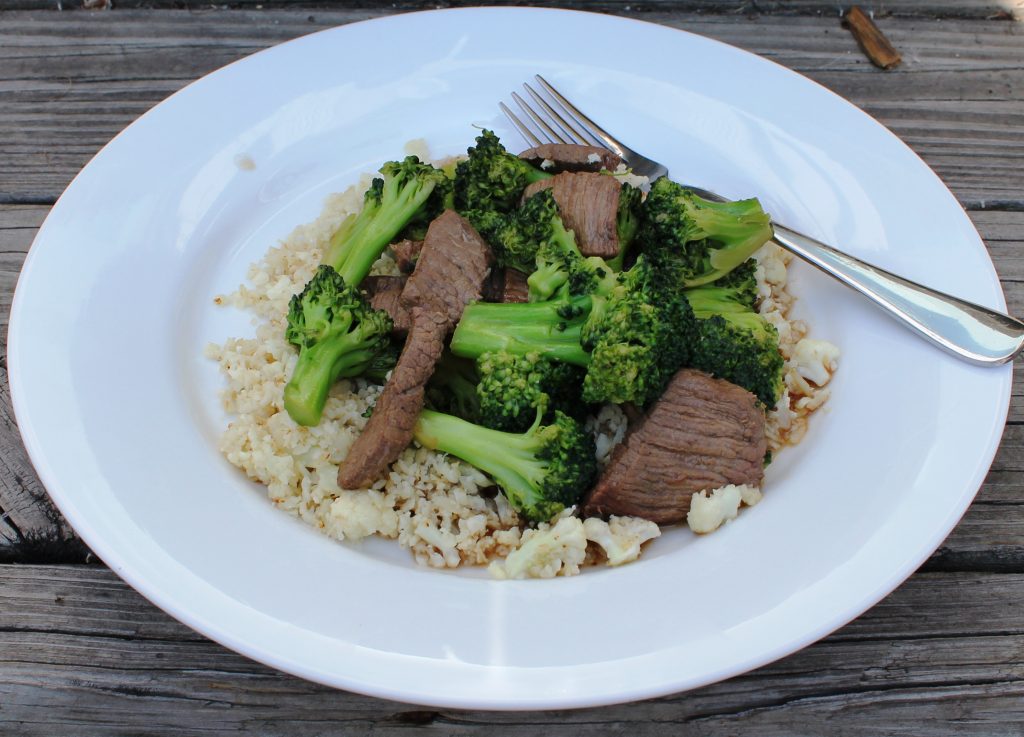 Yes, cauliflower! Grate it and cook it up in a little bit of olive oil. I wiped the wok clean after cooking the beef and broccoli and cooked it in the wok until it got a little crispy. It was a good stand in for rice, had the same bite and helped absorb the sauce. It kind of resembled brown rice.
And as always, better with sriracha. Cauliflower is to the low carb world, what tofu is to the meat free world, it can morph into anything. Pizza crust, twice baked potatoes, and now rice. Oh and check out this little gem, cheesy tater tots.
Phase 1 is about wrapped up and I must say it was a lot easier than I anticipated. I don't feel deprived. The scale is down more importantly feel a lot better. Both encouraging outcomes.
Onto Phase II, but first the next challenge, low carb pizza.