So yeah, it's been a busy month.  We never even really celebrate Father's Day for my husband.  Or celebrated his birthday.  This weekend we made up for it with breakfast in bed…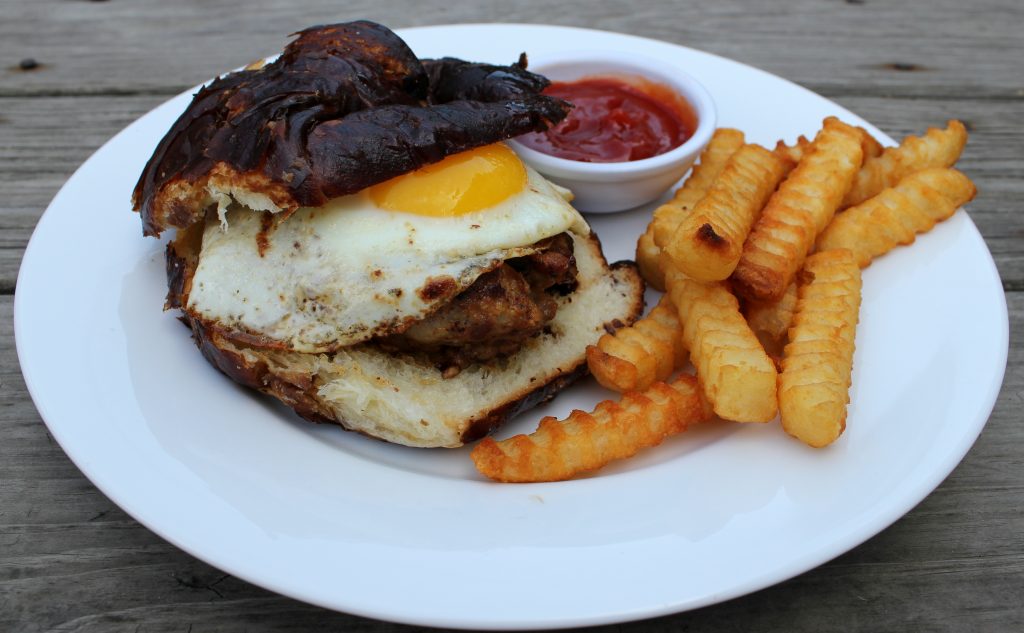 Sausage burgers on a pretzel croissant.  Oh, with a fried egg on top.  Sriracha ketchup is a vegetable, right?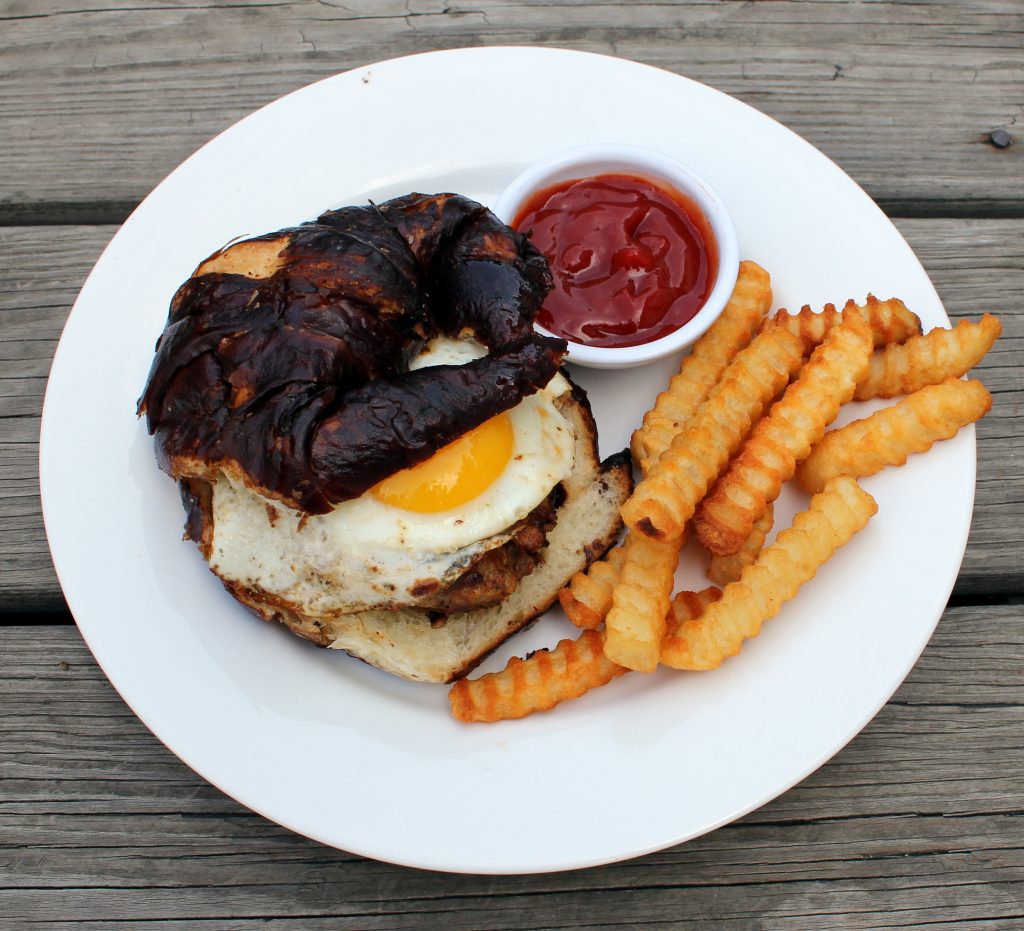 Though not hungover, this recipe is from The Hungover Cookbook written by Milton Crawford (no relation).  My son gave it to me for Christmas and it has some great recipes.  The original recipe called for English muffins, but I couldn't pass up the pretzel croissants I found at Trader Joe's.  They were perfect with the salty sausage.  The addition of the fried egg was at my husband's request.  The whole combo was amazing.
Ingredients
1 onion, chopped
1 T. ketchup
2 t. Worcestershire
1/2 t. sweet paprika
1 lb. seasoned sausage meat
1 egg yolk
chives, finely chopped
pepper
4 eggs, fried
4 buns
Instructions
In a food processor blend together onion, ketchup, Worcestershire, and paprika.
In large bowl combine the onion mixture, sausage, egg yolk, sage, chives and pepper. Mix together with hands.
Shape into 4 equal burger patties. Place in fridge for 15 minutes.
Cook over medium-high heat for about 8 minutes per side.
Remove from pan, fry the eggs in the sausage grease.
Consider him sufficiently celebrated!
Shared on Cookbook Sunday