I have finally been back to reading, funny how that happens when you turn off the tv.  Even in this heat wave it is a pleasure to sit on the front porch and get lost in a book.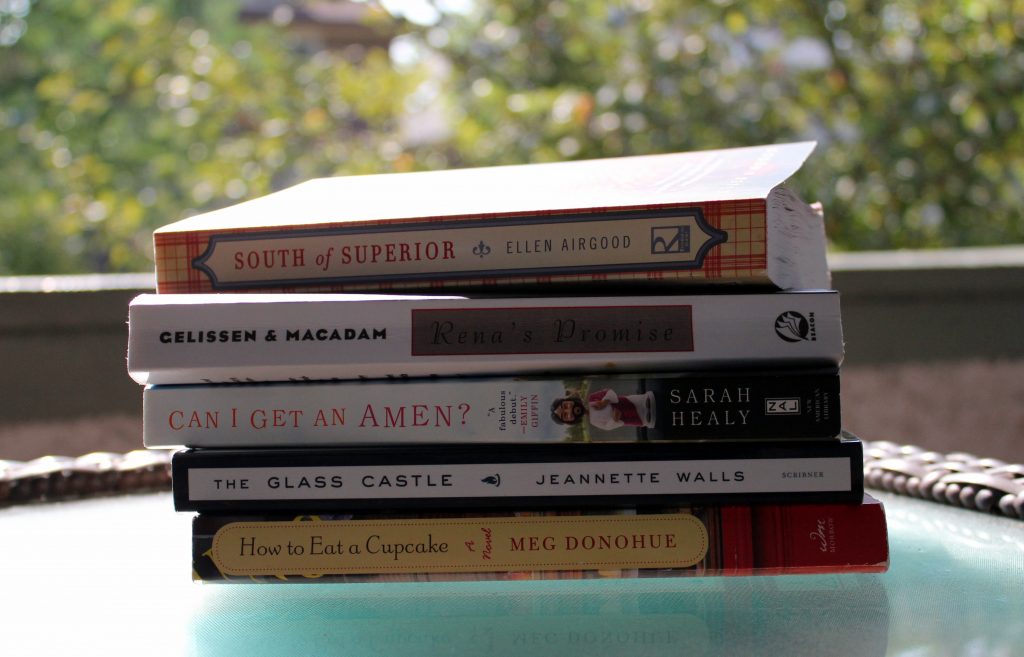 I have all but given up on reading on my iPad, though I did manage to enjoy a few good (fluffy) books on a long weekend away…
Arranged by Catherine McKenzie
Real Life & Liars by Kristina Riggle
An Economists Gets Lunch by Tyler Cowan
Major downsides to reading on the iPad 1) popular for thieves on the 'L' so not great for commuting 2) I can't read the screen with my sunglasses on 3) online distractions, easy to jump into email, Facebook, feed reading.  Pros 1) It does make bedtime reading convenient though since you don't need a bedside light on 2) great for travel 3) buying books is easy.  Overall I prefer a book, and I'd rather peruse an actual bookstore or the library to find a book.  While buying books on the Kindle is easy, finding books to buy is hard.
The rest of the list…
South of Superior by Ellen Airgood
Rena's Promise by Rena Kornreich Gelissen and Heather Dune Macadam
Can I get An Amen by Sarah Healy
The Glass Castle by Jeanette Walls
How to Eat A Cupcake by Meg Donohue
A few fluff reads, a few serious ones.  Some of these are first novels for the author.  All of them were enjoyable.  Time to get to the library for some new books!