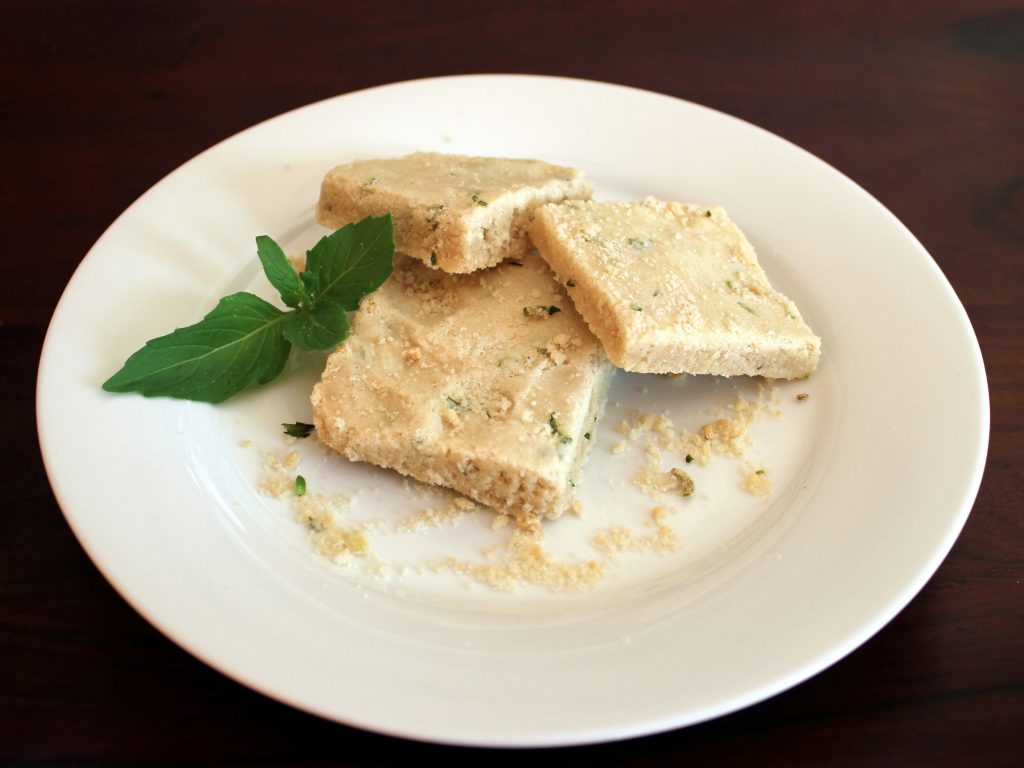 Not much to say on this one.  I am loving the lemon basil from this week's CSA basket, a bright version of my favorite herb.   It's nice match for buttery shortbread for an easy summer dessert.
Ingredients
2/3 C. butter, softened
1 C. sugar
1 t. vanilla
4 T. lemon basil, chopped
1 T. lemon peel, finely minced
3 C. flour
1 1/2 t. baking powder
1/4 t. salt
Instructions
Heat over to 350 degrees F.
Cream butter and sugar with a mixer. Add in vanilla, lemon basil, and lemon peel. Mix to combine.
Add in flour, baking powder, and salt and mix to combine. Mixture will be very dry and crumbly.
Place mixture in a 9×13 pan. Press to an even thickness.
Bake about 20 minutes, or until edges turn light brown.
Remove from oven and slice into squares while hot.
Let cool and remove from pan.
I am not sure what I love more, the tender middle pieces or the crispy edges.