Pre-vacation eating can get interesting.  Our fridge was just about bare, with the exception of all the goodies from the CSA.  Hate to waste hard grown food.  Layered them all in a casserole, added in some feta, topped it some Parmesan and crunchy onions (of the green bean casserole fame)  and baked for about 20 minutes.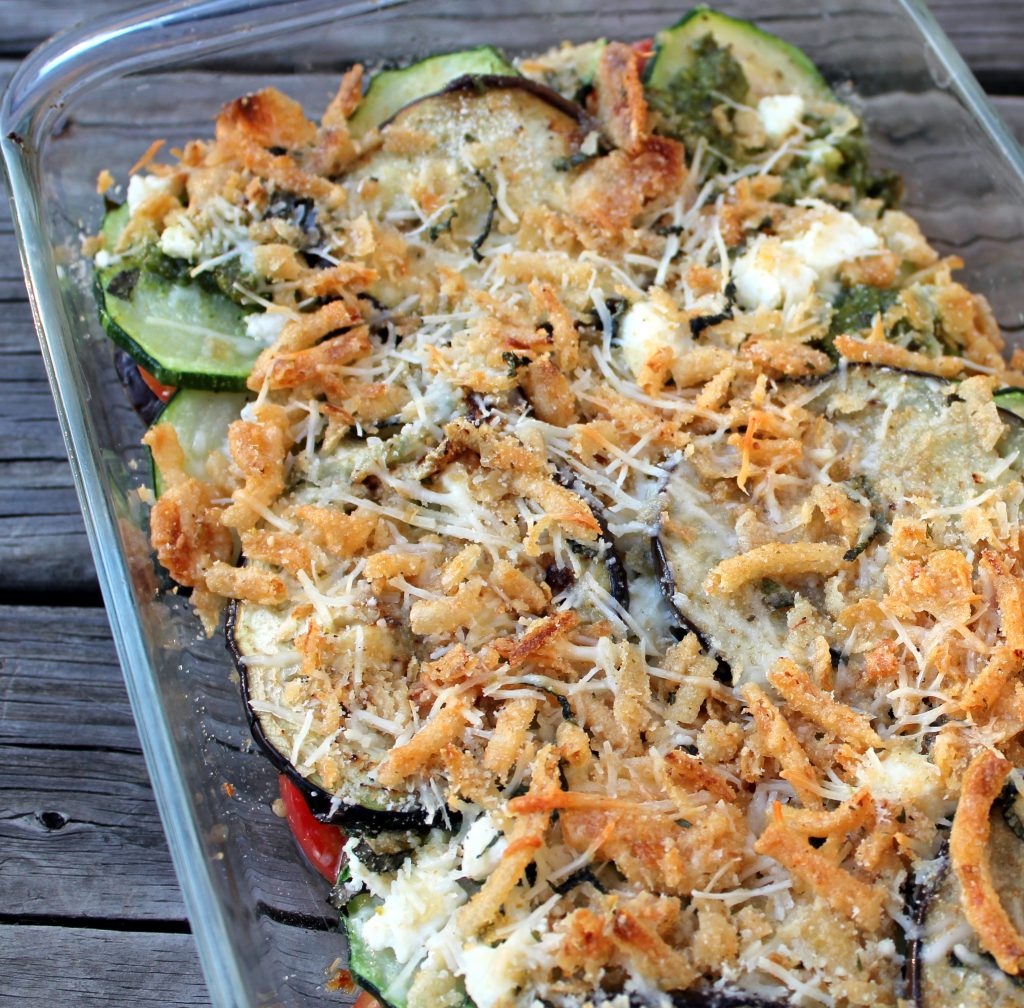 Satisfied as a main course.  Though would be a great side dish too.
| | |
| --- | --- |
| Eggplant, Zucchini and Tomato Casserole | |
Ingredients
1 large zucchini, sliced
1 medium eggplant, sliced
1-2 large tomatoes
1/2 cup basil, thinly sliced
6 oz. feta
1 oz. Parmesan
4 T. crunchy onions or bread crumbs
salt and pepper
olive oil
Instructions
Heat oven to 350.
Spread zucchini and eggplant slices on a greased cookie sheet. Season with olive oil, salt and pepper. Bake about 15 mins, until soft.
In oiled casserole dish layer eggplant, zucchini, tomato, basil leaves. Top with feta. Repeat until all vegetables are used up.
Combine Parmesan, breadcrumb, and salt and pepper. Sprinkle on casserole.
Bake about 20 mins until cheese is bubbly.
Layers of flavor!