Summer is quickly coming to an end.  The day light hours are already shifting, school starts tomorrow and Labor Day is right around the corner.  At least we still have lots of summer produce to look forward to, and hopefully some summer-like weather.  Our final summer supper to ease us back into the school night routine…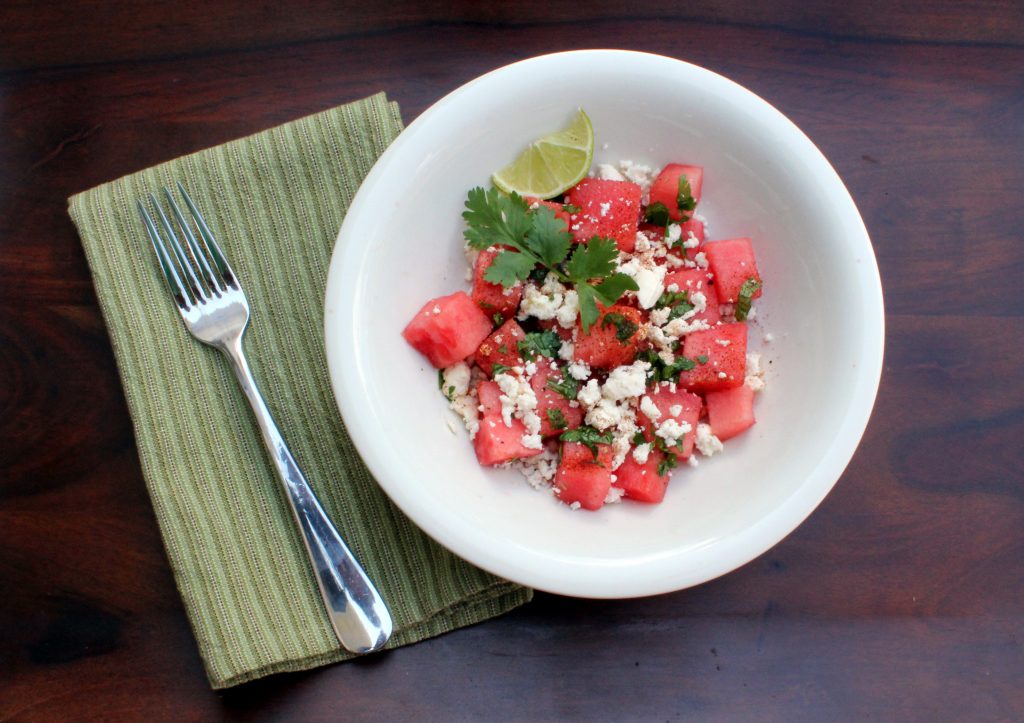 A spicy watermelon salad with a cilantro and queso fresco.  Queso fresco is a great summer salad, it is light and fresh and has a salty taste.  Great for crumbling on top of tacos or in salads.  Also, a good lighter tasting alternative to feta.
I kept the spice level low for the kids, threw a few extra crushed red peppers on my portion.  Sriracha may have some into play as well.  Mix and match the heat level as you wish, the amounts of all the ingredients are really to taste.
Mix and match to taste, you really can't go wrong with the amounts.
Ingredients
Watermelon, cut into chunks
Cilantro, thinly sliced
Queseo fresco, crumbled
Lime juice
Ancho chile powder
Crushed red pepper flakes
Salt and pepper
Instructions
Mix all ingredients in a bowl.
Stir to combine.
Here's to a hoping the school year is as good as this salad.