I got a running tattoo on vacation.  Don't worry mom, it's only temporary (unlike my other two).  Though it is semi-permanent, and will be visible for a while.  I will spare you the pictures, but the tattoo is the horrid chafing left from where the bra meets the skin.  While on vacation I ran my 15 miler along the ocean, the ocean air was a bit moist.  The moist air combined with close to 3 hours of sweating left some wicked chafing.  Most painful shower ever!
No matter the bra I wear or how much Body Glide I put on, I get chafed during a long run.  It has been over two weeks and I still have the issue.  It hasn't had the chance to completely heal, and the 13 miler last weekend and 14 this weekend just compounds the issue.  This weekend I've tried a new triple action defense; diaper cream, Body Glide, Mission Anti-Chafe Cream.  The result was almost a complete success.  I only got a tiny bit more chafing.  The diaper cream goes a long way in healing the original marks.
On the plus side, my longs runs have gone much better in this middle portion of my training than they did at the beginning.  The 15 miler on vacation was great, I felt really good 98% of the time.  It was downhill when I got back and ate too soon.  There was a moment there I thought I was going to puke, poop, pass out or all three.  It passed pretty quick, besides the painful shower took my mind of those worries.  Last weeks, 13 miler was by far my best run, I ran strong the whole time and did not tire during the last mile as I had in all the previous long runs.  This weeks 14 was in the middle, not the worst and not the best.  Looking back on my pace for both of these, they were both faster than all three of my previous 1/2 marathons.  My pace has definitely picked up and the only reason I care is because I don't want to take flippin' forever to finish the marathon.  I'll have celebrating to do!
Oh and I finally got over my aversion to running with a water bottle.  This helped.  It holds my phone, my gel, ID, key, money.  Everything I need.  My legs are still feeling good, and the my Achilles are not acting up.  My recovery routine goes a long way…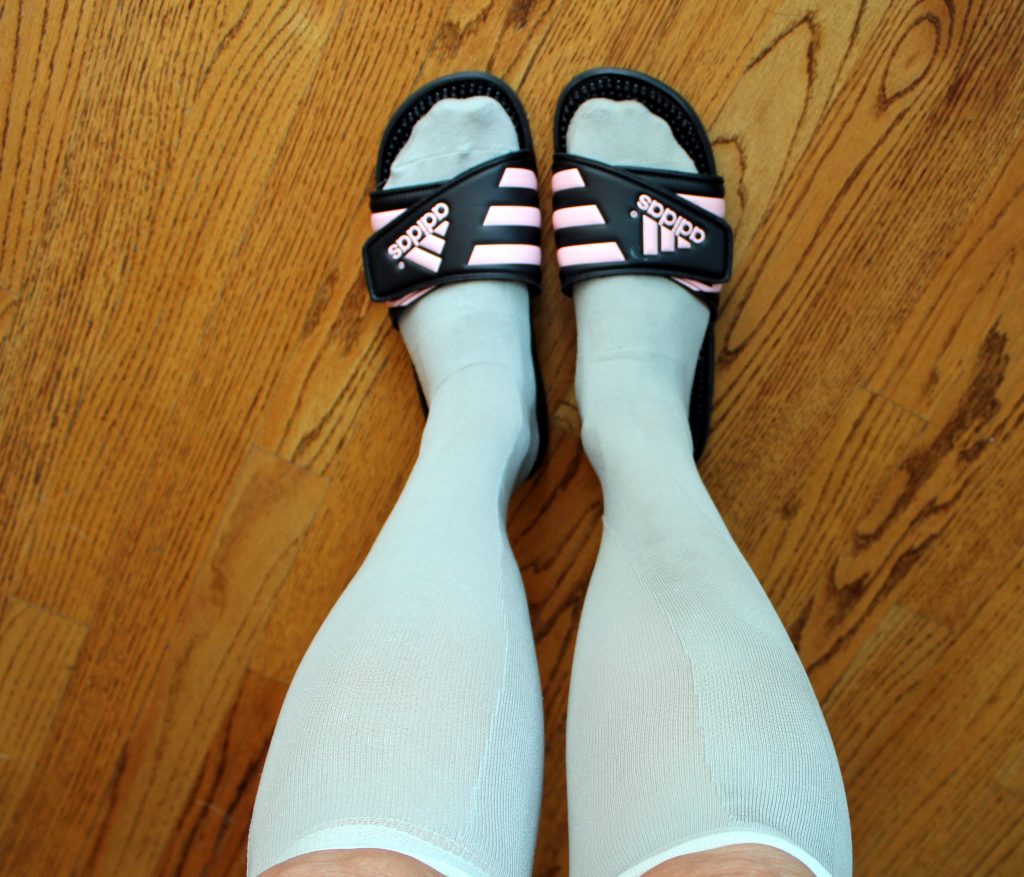 Besides it is so attractive!  I love my compression socks, I need to get a second pair.  And those goofy sandals, they massage my feet and prevent heel pain.  Hopefully training continues injury free, physically and mentally.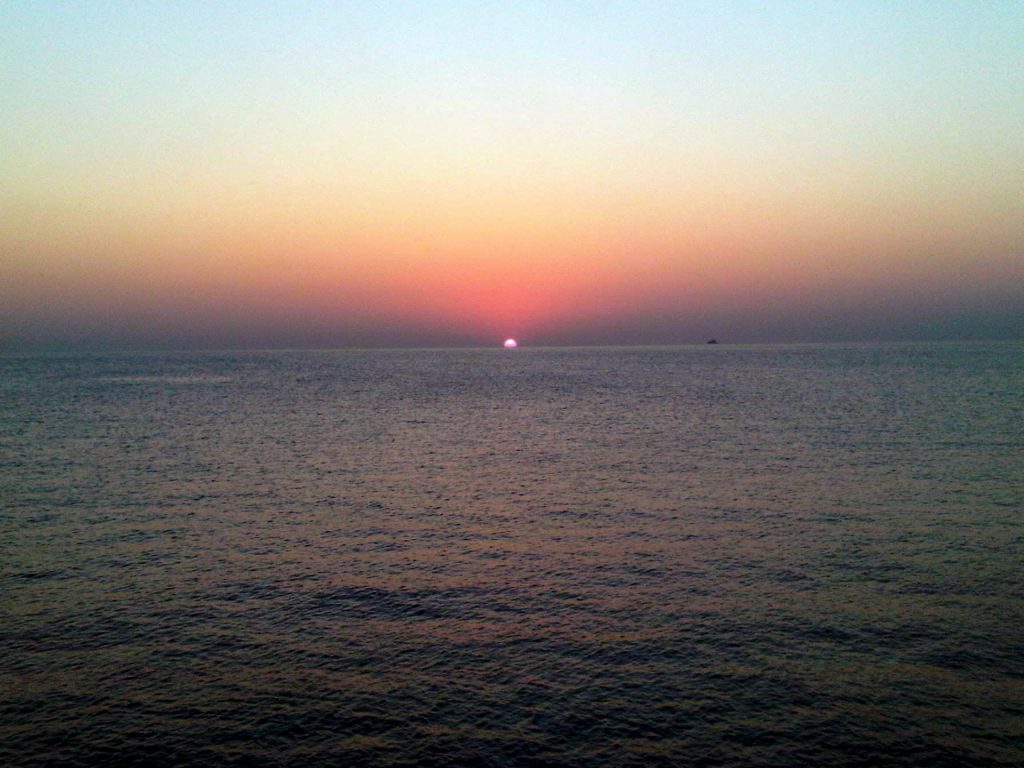 Yeah for the sunrise over Lake Michigan, makes the 4:45 a.m. wake-up call a bit more tolerable.  And yeah for cutback weeks, only 10 on the schedule next weekend.