In my never-ending battle with freezer space, I threw together a few meals this week from freezer finds.  I found last summer's tomato sauce and eggplant Parmesan.  Combined with leftover fresh mozzarella on whole wheat naan, it was pizza time!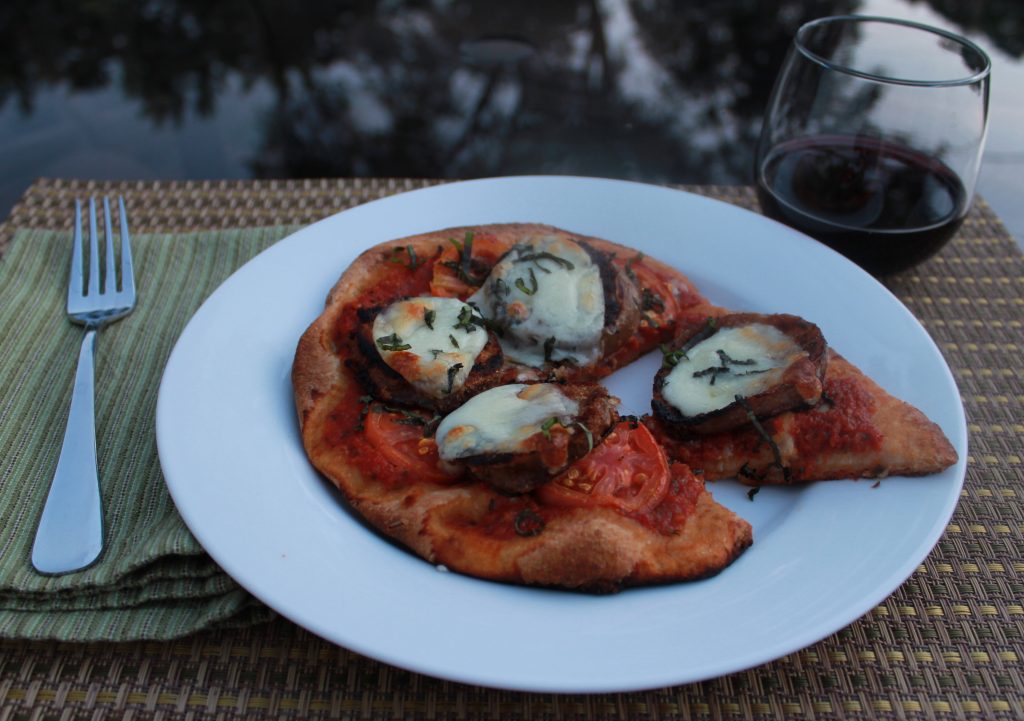 I re-crisped the eggplant in a skillet with a little oil.  Added some slice of tomatoes from the garden and topped with fresh basil from this weeks CSA.
Eggplant in one of those vegetables that I am always leery of, my brain tells me I don't like it but my taste buds love it every time.  I clearly had a bad experience or made it poorly in the past, because I always expect bitter.  Not the case though.
Delicious and I made room for a few jars of creamy avocado roasted salsa verde. And the battle for freezer space continues.  Maybe I can find something in there as an alternative for my Friday night pizza tonight, I think the family is tiring of me pre long run ritual.