I am not a big fan of donuts.  Not because I don't like them, but because if I even take one bit I burp them up all day.  Ick!  Well, I was oddly craving them last week and decided to give into my cravings.  There is a gourmet donut spot that I pass everyday on my way to work so I stopped in. Intuitive eating, right?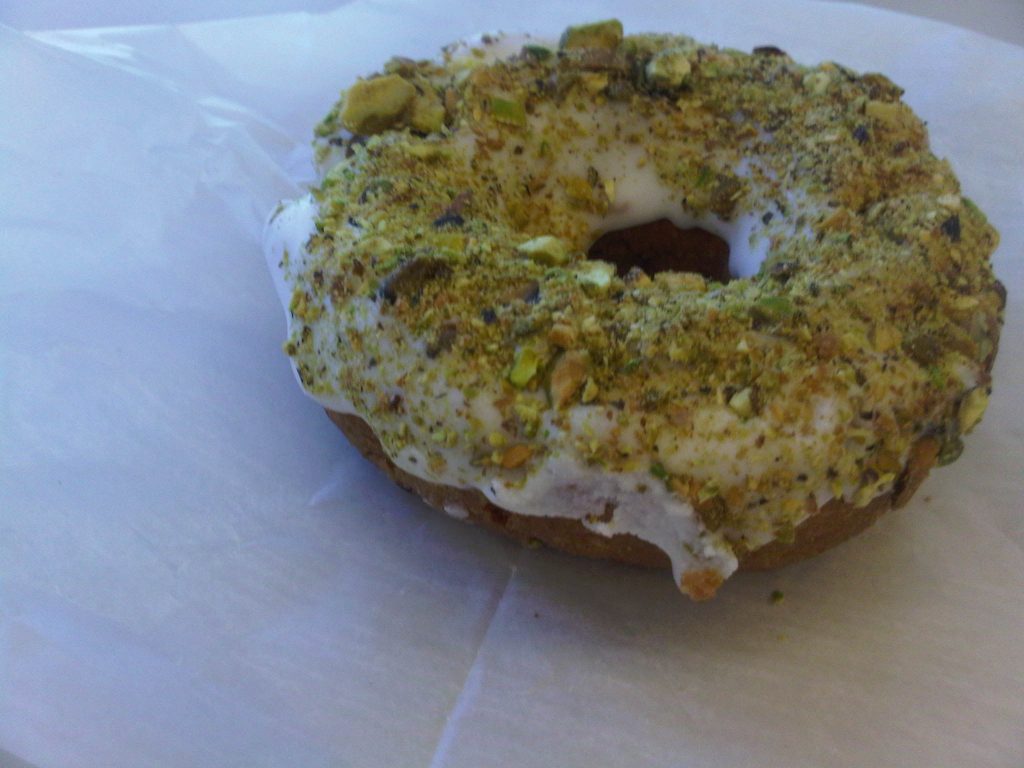 They had about a dozen flavors to choose from, vegan options, and gluten-free ones too.  The store front is teeny tiny and a good line was forming so I didn't take anytime to think over the menu and just ordered two that jumped out at me. Pistachio-Meyer Lemon and coconut custard. Intuitive eating, no?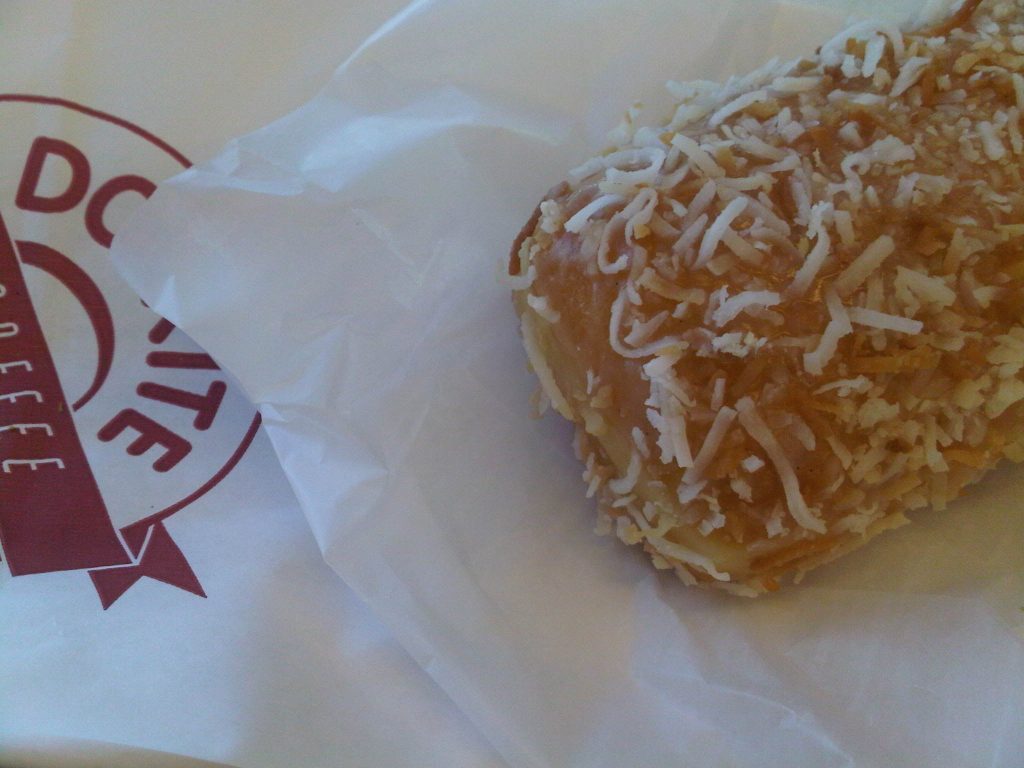 I'd love to tell you I took taste of both, but truth be told I ate them both.  Not in one sitting, but certainly in one day.  Intuitive eating, no!  But hey, why train for a marathon if you can't eat two donuts once in a while.  They were delicious, I liked the cake texture of the pistachio one best.  Best part, I didn't pay the price all day, not once did they come back up on me.  Uh, but maybe that is actually a bad thing.