So the New York marathon thing didn't work out, but hey that is just a minor footnote in the big picture of the hurricane Sandy story.  Much more important stories to focus on.  A gentle reminder that no matter how much you plan, in the end it is out of your control.  Luckily in my case, it was just race logistics and nothing compared to what others are dealing with.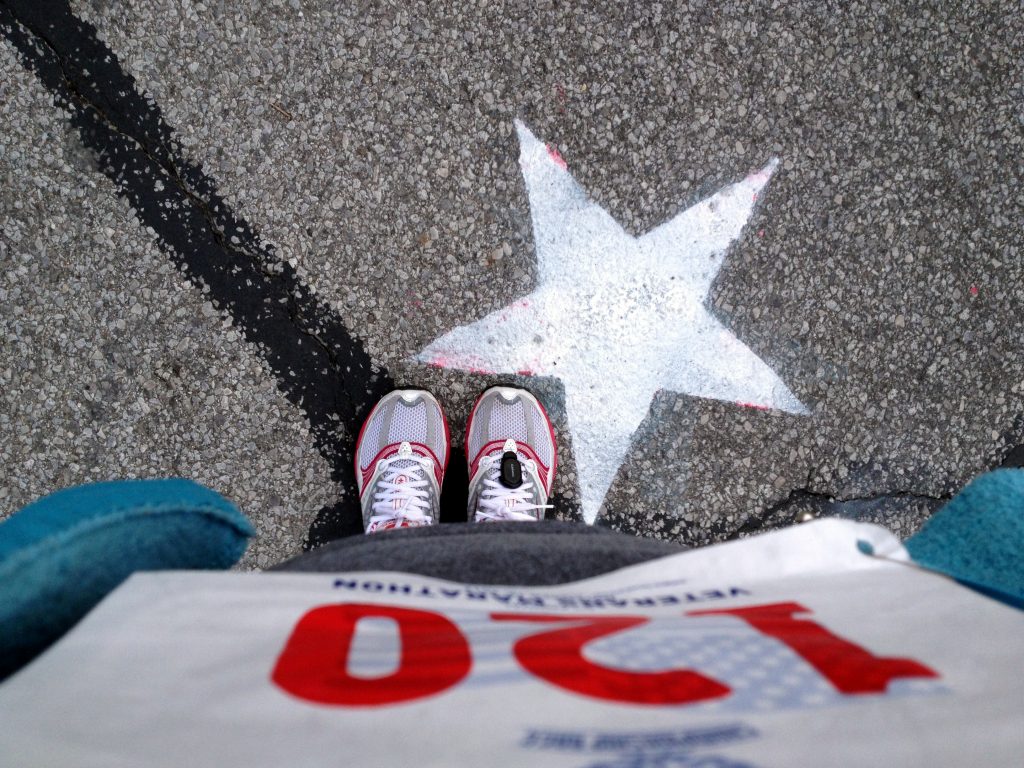 On to plan B. The options for an alternative marathon were pretty limited this time of year, especially when I did not want to travel.  I found the Veterans Marathon in Indiana just a few hours drive from me.  I decided to sign up and head there to spend all the training I had banked.  It is small marathon, less than 300 people (a far cry from the 40,000+ scheduled to run NYC) — this year's numbers were up with a good number of other NYC displaced runners.  They donated a portion of the entry fee for any runner registering that had a NYC bib.  At the end of the race I chatted with a women who had flown into NYC from Australia for the marathon, her and a friend made the trip to Indiana to get a race in during their trip to the States.
The weather was perfect, high 50's, overcast, though the sun did come out for a good part of the run, and no humidity.  The start was an easy setup, they even walked around and collected our gear so that we could pick it up at the end.  The race started with the shot of the cannon and a fly by of antique aircraft.  Very cool!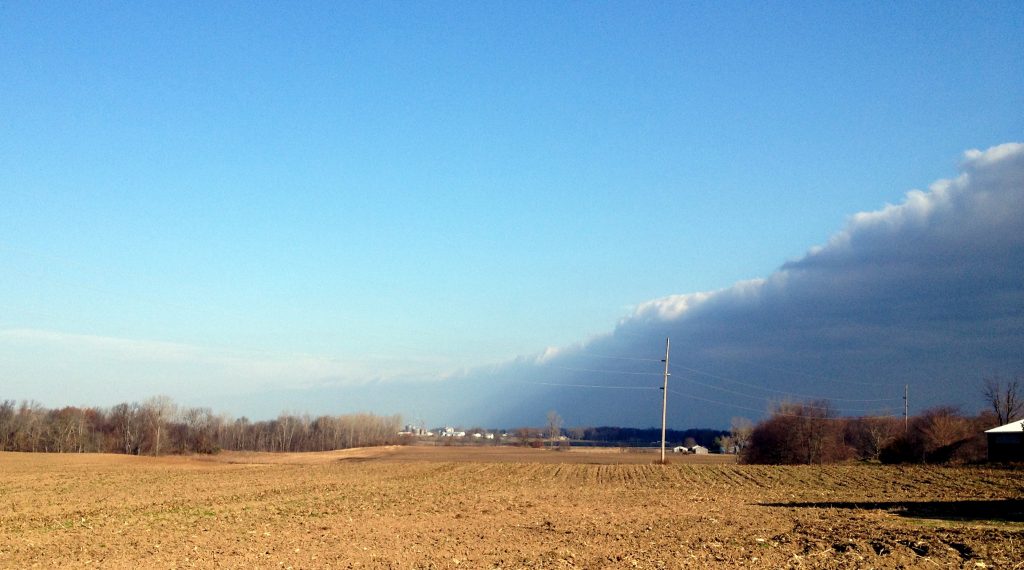 The elevation changes and total climb on this course is coincidentally enough just about the same to the NYC course.  The first half of the course wasn't too hilly, I felt good and actually ran my fastest half-marathon time in about 10 years.  There was also a half-marathon, so the halfway point was the finish line for that race.  I was a bit envious of all the runners that were done with their runs.  The number of runners were cut in about half at this point. I was basically out there running by myself, the closest runners were about 100 yards in either direction.  Just me and the corn fields, the only spectators were the volunteers at the aid stations.  The course got crazy windy, and the hills inclines got more often and longer.  It was tough, I had to walk up a number of them.  I also stopped a few times to take pictures. Along the back half of the course was a little boy dressed in his boy scout uniform waving a large American flag.  He was the only person around, he looked just like the boy in the movie Up, too cute.
I was so happy to finish, even if it was a slower finish than I had hoped.  So glad to have it all DONE! Oh, and fresh banana bread at the finish line, genius.  It was a bummer being there by myself and to have no one to greet me at the finish (though my name and town being announced as I finished was fun), but it was also fitting.  While I had a lot of support throughout my training, in the end I was running the marathon for myself, trained by myself, so why not head to the race by myself. Now once my toenail finally falls off the experience will be complete.  Headed home (complete with a few rainbows) to my favorite way to celebrate thanks to my husband…
All said it was a really great race.  Low stress, awesome fleece pullover, excellent course support, challenging course, and best of all it is held in honor of America's Veterans.  I'd highly recommend this race to anyone looking for a fall marathon.
The NYC marathon race organizers are still working to decide what to do about the cancelled race.  If I never do get to run the NYC marathon I won't be heartbroken.  Though, never say never right?