December, the beginning of the end, but it starts with my birthday.  It was a good start…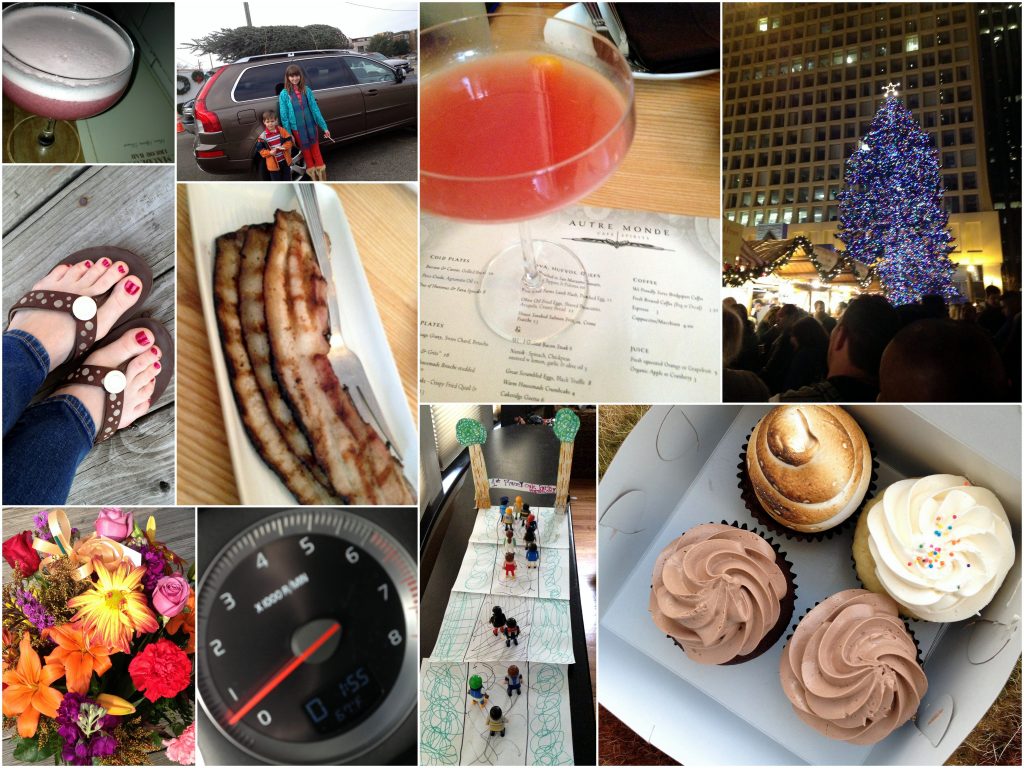 We kicked off the weekend with an evening planned by my husband, babysitter and all.  The dinner spot was a surprise, a pleasant one, Maude's Liquor Bar. A fancy birthday cocktail to get things started.  We shared a Lyonnaise salad, got adventurous and tried the roasted bone marrow, and finished with a cassoulet.  Cassoulet was to die for!  I can not wait for a cold snowy weekend to make one.  All the food was great. Finished the evening with a great band close to home.
We got our Christmas tree, I think this is the earliest we've ever gotten it.  Put it up right away and got some decorating done.
Sunday started with brunch at Autre Monde including and my all-time favorite cocktail, a blood orange gimlet.  Best brunch I have ever had, seriously!  We went a little crazy ordering and shared lots of awesome dishes.  We got treated to a delicious starter of raw white tuna with a citrus vinaigrette.  I loved my baked poached in tomato with polenta.  My favorite was the goetta (a breakfast sausage cake with oats), something I have never had before.
A stop at the Christkindlemarket on our way to see A Christmas Carol.  The kids loved it, the show was great and the actor that played Scrooge made it a lot of fun.
I finally found time to get my toes fixed. Marathon training was not kind to my second toe. Never a good sign with when they fire up a rotary tool that looks better suited for woodworking.  But hey at least know I can go sock free without freaking people out.
At brunch we got bacon steak, Time Out Chicago considers it one of the top 100 things they ate this year.  We agreed, it was delicious.
Flowers arrived from son who lives in Long Island.  Beautiful!
My other kids staged a marathon, they even made a video chronicling a women runner.  Too cute.
Couldn't beat the weather, very unseasonably warm for December in Chicago though with all the holiday festivities I honestly would have preferred snow.
Cupcakes, of course.  The chocolate ones were perfect, I think I tasted a bit of espresso maybe coffee.
If this weekend was any sign, it will be a great year.