There was nothing polar about this year's weather, it was 50º with humidity.  Pretty balmy for a January race in Chicago.  The weather did not last, today it is half that and the ground is one big sheet of ice.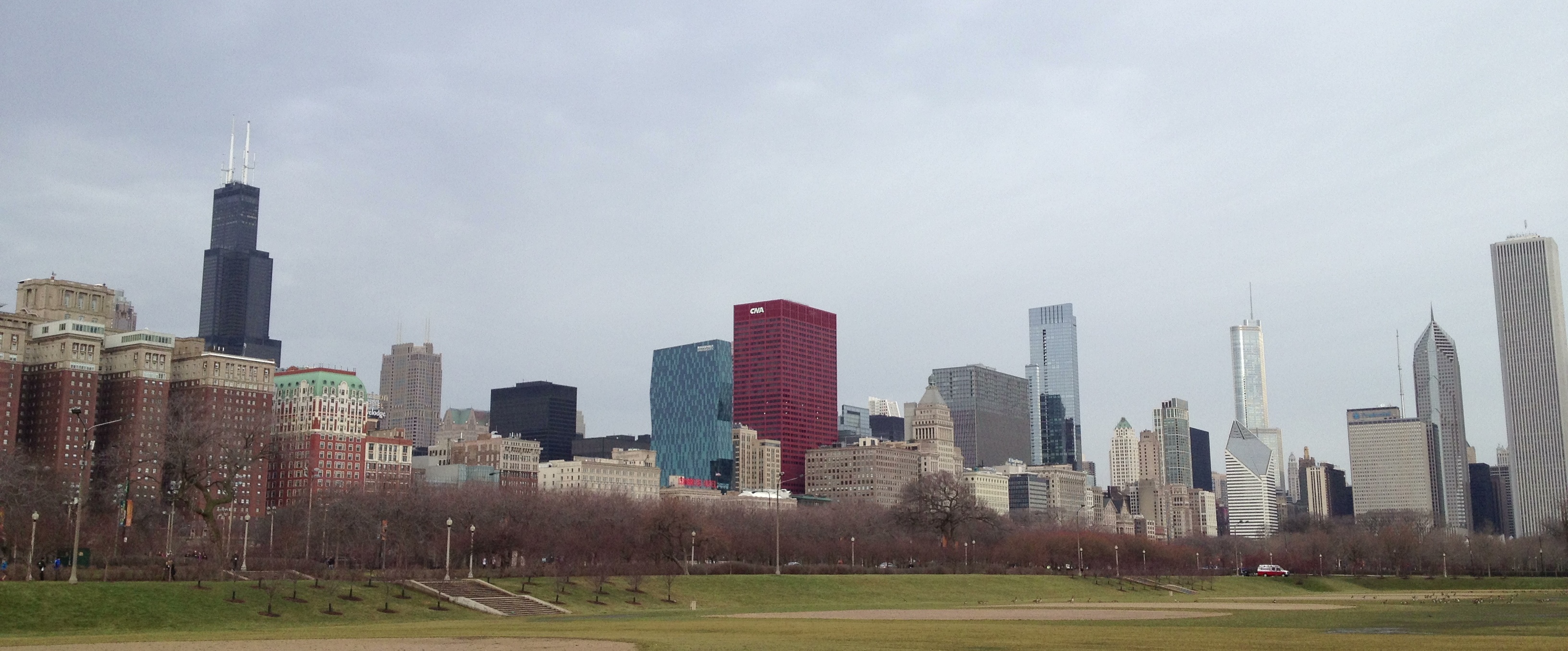 The number of runners was pretty low, especially given there were three distances being raced, 5K, 10K, and half. Not surprising being a January race. The course was an out and back on the lakefront path, the same route I ran during marathon training. The race was pretty small so the path never got too crowded. I love the out and back because you get to watch the winners heading back, and in this case the 10K winners blowing past and then heading back since they started after the half marathon.
I originally signed up for this race to keep my training going after the November marathon.  As it turns out I did not train too much, I have only been running a couple of days a week.  I also wanted to set a new PR, I had my fastest half marathon time during the marathon and I wanted to meet or beat that time. Speaking of marathons, ever since they announced NYC marathon resolution I have tried to figure out what I am going to do.  I've been evenly leaning towards every option, except the March half marathon one.  I was really looking for something to sway me towards one way or another. Well, running this familiar part of the lakefront path gave me just the clarity I needed to make my decision.  I will be deferring my spot until 2014.  Among other reasons, I have other things I want to tackle this summer and marathon training is just too all-consuming for me.  Glad to have that decided and to move forward.
Anyway, back to the half, about 5 miles in I thought my goal was off the table.  My mile splits were just not adding up.  But I knew I had some room to work with as for as a new PR was concerned, though was not sure how much so I didn't slow down.  The minute I felt "comfortable" in my pace I kicked it up, comfortable was not going to get me the time I wanted. It wasn't until mile 10 that I knew it was definitely do-able. Then at mile 12 my playlist ended, I forgot my sync was screwy and I was missing my longest song.  I new I was cutting it close so I did not stop and restart the music.  When my music stops, my crazy talking to myself out-loud comes out.  Turned out it was the best thing because the last few miles I was playing leap-frog with another women.  She was taking walking breaks, and each time I would run past her she would start running and pass me, encouraging me as she passed. As we were getting close I was wondering to myself just how far the finish line was, and if the course did a goofy loop before hitting it.  She must have read my mind (or maybe it was my crazy self-talk) because she ran up to me to tell me that the 13 mile marker was just ahead, and the finish was just beyond the underpass.  She then sent me on my way with "and going to go get it" as she fell back.  Exactly the push I needed, and I met my goal almost exactly.

So I not only met my goal, but I beat my previous best by 6 minutes!  I waited at the finish line to thank her.  I have been trying to run without such a dependency on headphones, and this was a great reminder why.  Successful day!