Left to their own choices, my kids would opt to eat chicken nuggets, cheese burgers and french fries, and pizza for dinner every night.  They'd also choose sugary cereal and soda, and dessert every night. Unfortunately for them that doesn't jive with the adults ruling the house.  One of those rules is I don't cut crust off bread.  This was never an issue until the littlest, he just doesn't eat the crust or any of the bread close to the crust.  This was not a fight I had the energy to pick so I bought a sandwich sealer gadget, especially now that he brings a lunch every day.  It is awesome to cut the crust off, seal the edges, and minimize waste.  I have wanted to try it out for other things, hand pies at the top of the list.  Savory dinner hand pies actually.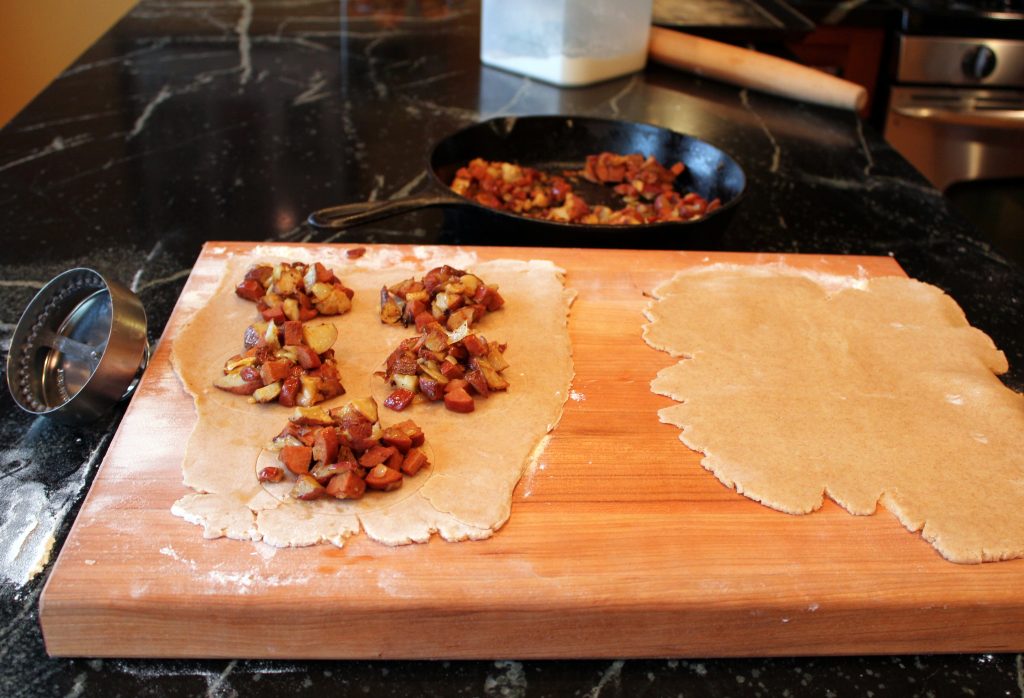 I made a whole wheat pie crust, marked them with the cutter and filled them in the lines with a chorizo and potato filling —  I sauteed onion and garlic added in sliced chorizo and leftover roasted potatoes, seasoned with salt and pepper.
Spread a little water on the cut out line, covered the filling with the second crust and used the cutter to cut out the pies.
They sealed nicely, but I did not want to take any chances so I forked them also.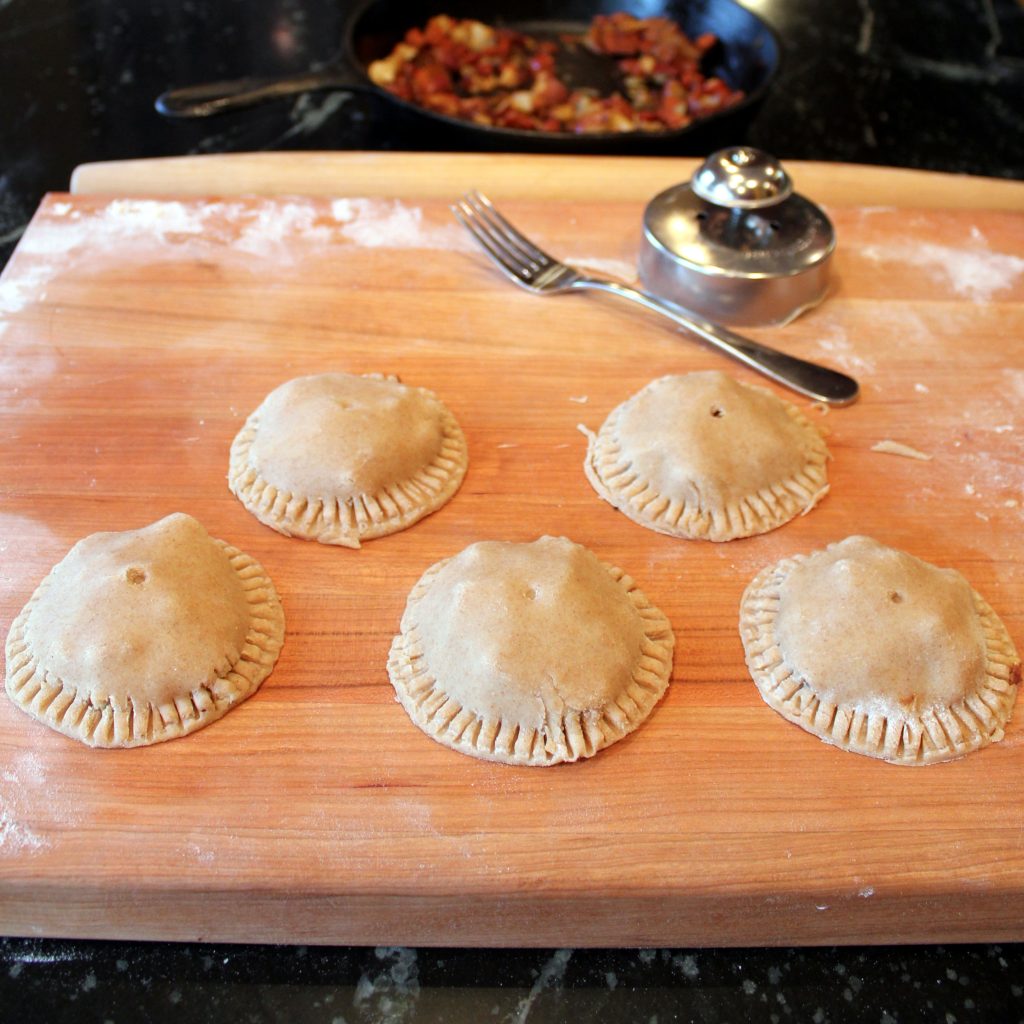 The cutter puts a little hole in the center which works nicely to vent the steam out.  I put these on a cookies sheet and stuck them in the freezer.  I cooked half o them up (from frozen) for dinner and the rest are at the ready for a quick meal.
I am glad I didn't battle the crust on the bread and found this sandwich cutter solution, especially since I found a few uses for it.  These hand pies were really good, and one of them with vegetables on the side was plenty for dinner.   The filling options are endless, sweet or savory, breakfast or dinner.  I have a few dessert options I want to give a whirl.