I'm back! Arrived from Dublin just in time to head to a local Irish bar for a big St. Patrick's Day celebration. Go figure. Today is all about relaxing, oh and laundry I guess. I have my favorite St. Patrick's Day meal cooking away in the slow cooker. Actually, this is one of my all time favorite recipes ever. I am a little surprised I haven't put it here yet, but I guess I have not made it in a few years.
Originally I found this recipe in Cooking Light, gosh maybe 10 years ago. Always a hit.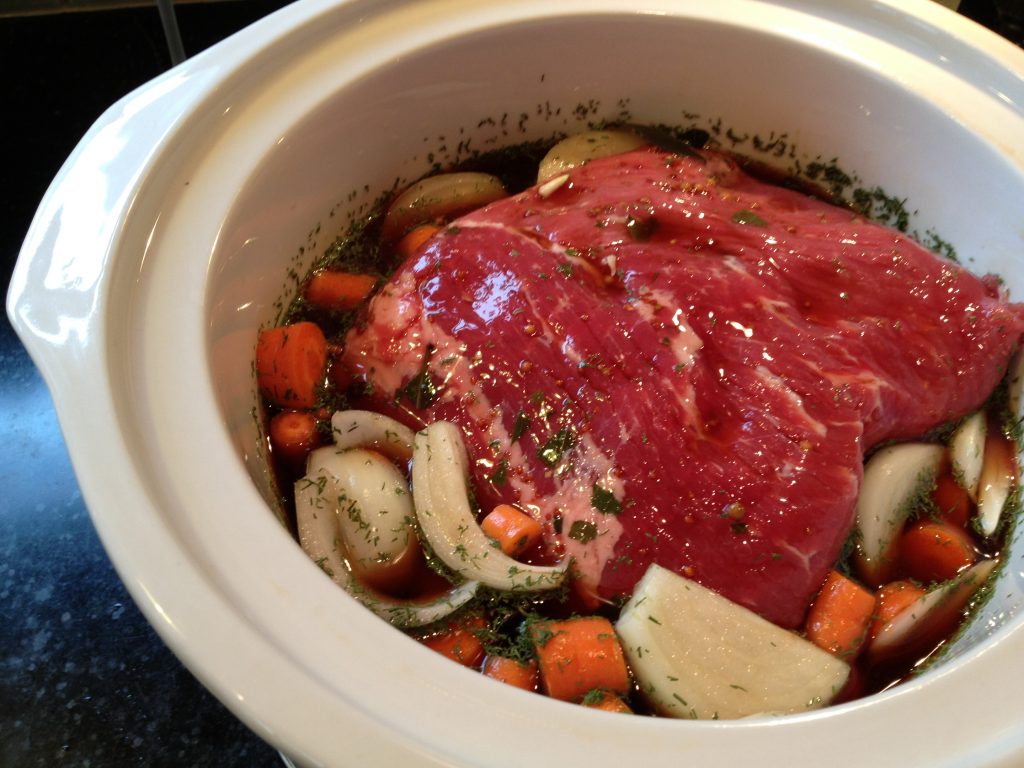 Guinness Corned Beef
Author:
Prep time:
Cook time:
Total time:
Ingredients
1/2 onion, chopped
3 carrots, chopped
2 celery stalks, chopped
2/3 cup packed brown sugar
1/4 cup tomato paste
1 tablespoon dried dill
1 (14 1/2-ounce) can low-salt beef broth
6 black peppercorns
2 whole cloves
1 (3-pound) cured corned beef brisket, trimmed
1 can/bottle Guinness stout
1-2 cups water
Instructions
Put chopped vegetables in the bottom of slow cooker.
Mix brown sugar, tomato paste, and dill with beef broth. Pour over vegetables.
Top with peppercorns and cloves.
Add corned beef to slow cooker, pour Guinness over the meat. Top off with water until pot is no more than 75% full.
Cook on low for 8 hours.
Remove meat from juices and slice to serve.
If your corned beef came with a season packet, throw that in too. Also be sure to save the juices for boiling the cabbage in, adds great flavor.
I can hardly wait for dinner!