I have deemed Fridays as fun day this summer. Last week we took the L down to Millennium park to hang out.

Of course, there has to be a picture of the bean…
On our way to the park, we grabbed a bite to eat from a food truck.  Yea, it has been awhile since I have had a food truck lunch.  As luck would have it, Tamale Spaceship was near our train stop.
Yummiest tamales I have ever had! I have eaten them before, but they were better than I recall. The red peanut butter mole was amazing.  One order is two large tamales for $8. Between the three of us we only ate two tamales. A few people in line recommended we get the duck tamales, but I with chicken tamales. Though I wish I would have realized that the tamales themselves were the same, the difference was the sauce they give you. So we ended up with 4 (2 orders) of chicken tamales. While delicious, it would have been better to have tried something different, like the duck. Lesson learned, next time.
The kids loved the masks! They also loved that there was a cupcake truck, Chicago Cupcakes, parked near by. Lots of different flavors to offer. While these were delicious, and in cupcake wrappers, they are not really cupcakes. They are in fact mini cheesecakes in a cupcake wrapper. There was a crust, cheesecake filling, and a yummy frosting. That was all explained to us ahead of time so we were prepared for the lack of actual cake, and like I said they were delicious. The chocolate ended up mostly all over my son, I'd recommend a fork for these treats. The blueberry was the bomb!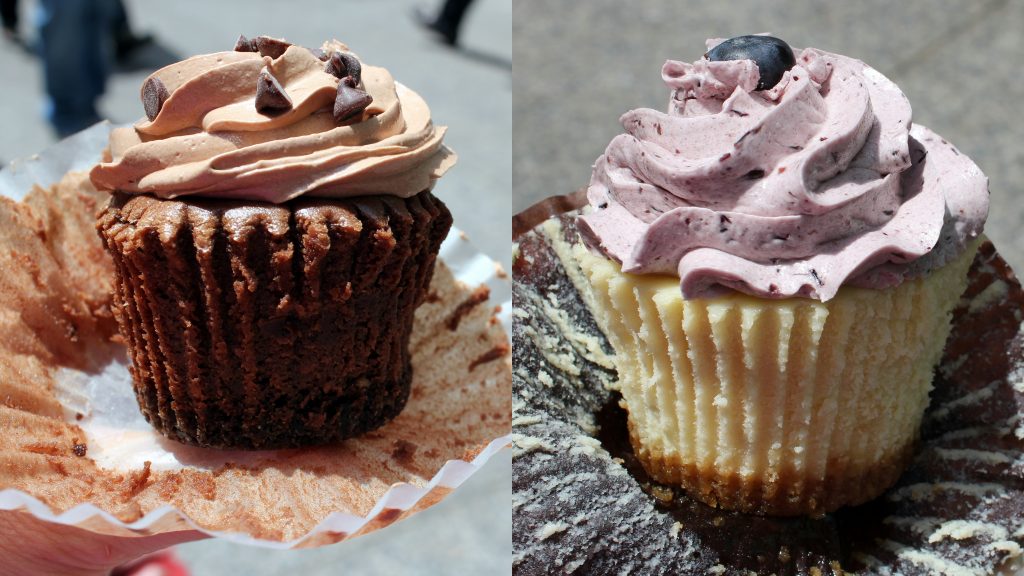 The park was full of action and fun. TBS has a fun photo booth setup…
We sat awhile and cooled our feet in the stream that runs through Lurie Garden, we could hear the practice session from the band shell. Great day followed by a fun evening with beer soaked brats, potato salad, and homemade cherry pie. First edition of Friday Funday is ruled a success!
Any suggestions for future fun days with the kids?