Happy 13th birthday to my daughter! Hard to believe. Also hard to believe her brother was her age when she was born. We had a fun celebration with some of her friends, some who have celebrated with her since kindergarten. They are a fun bunch, this picture sums up 13!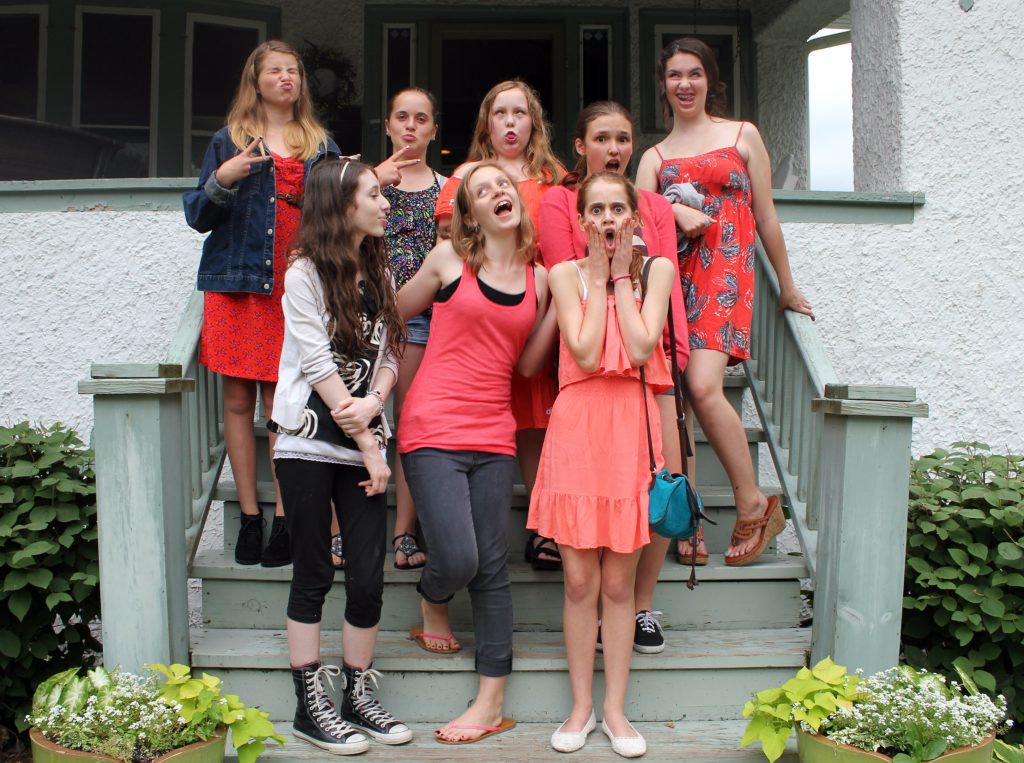 We went to a nearby sushi place for dinner and came back to our house for cake, well cheesecake anyway.  Here current obsessions, Taylor Swift, Polaroid Camera, Arizona teas. The main thing my daughter wanted for her birthday was a Polaroid camera.  An old school Polaroid camera. Instagram piqued her interest in getting one.
She was thrilled to get one!  And a skateboard too, random. I set up a photo booth for the girls, complete with a Polaroid shaped frame board and they had fun with it! Though none of the photos ended up on my camera, the girls took them with their own phones. (And no, no my daughter did NOT get a phone for her birthday, high school people, high school!)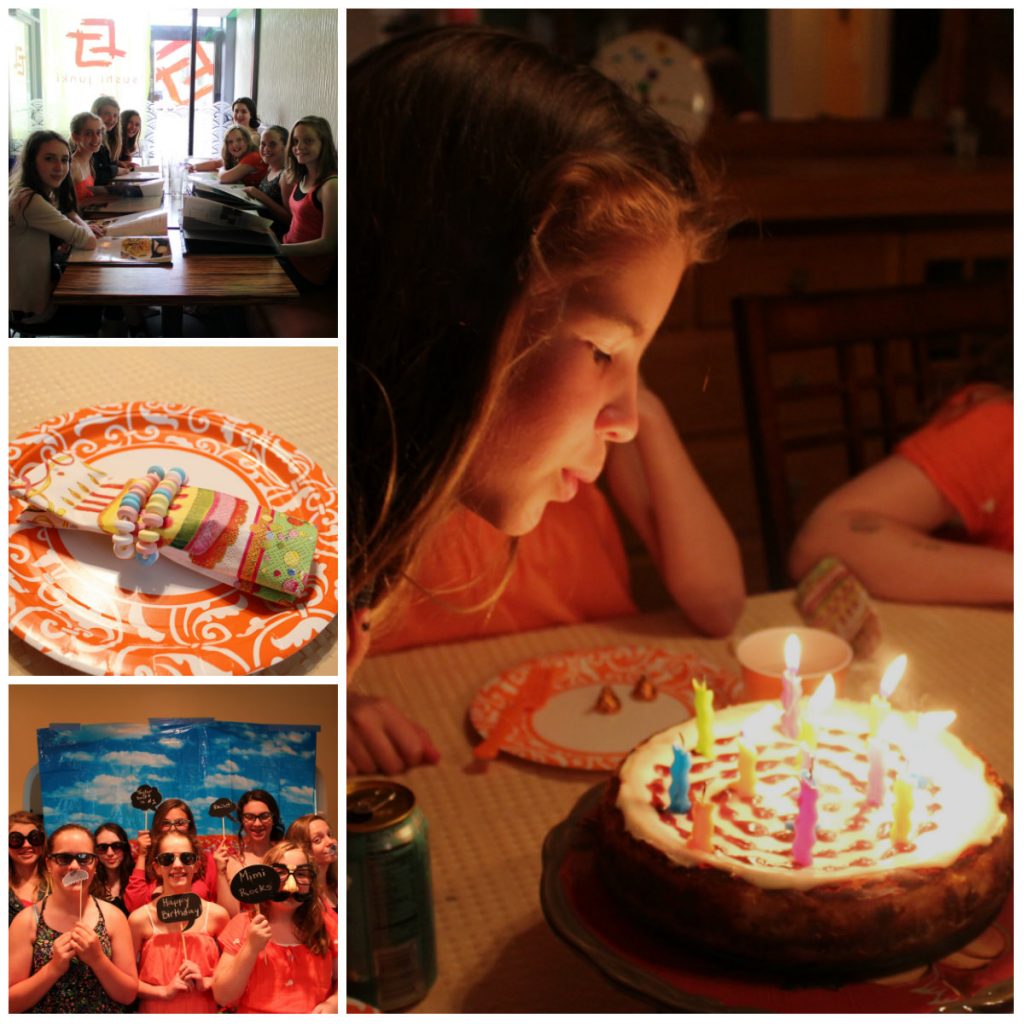 Simple and successful. Easy enough seeing she celebrated almost exactly the same way last year, sushi followed by Nutella no bake cheesecake.
She has had some fun celebrations over the years, and some equally boring celebrations too. I like the every other year (if that) party celebration, and definitely prefer the small, old school, at home variety. Though in kindergarten we did have it at the local ice cream parlor. She had an awesome 1st birthday party, or course she does not remember. It sure a good excuse to have a big summer backyard bash.  Her 10th birthday party is still my favorite, the portrait party, where the girls each painted a portrait of another girl. She still has her portrait handing in her room. Which yea, it has only been three years, but in tween years that is a lifetime.
Happy birthday, 13 wishes to come true…