I headed downtown Friday morning. When I got off the train I saw a couple having someone taking their photo with a cell phone. They had obviously just been married at City Hall. Very cute scene. I had some time to kill so decided to talk a walk thru city hall, in all my years in Chicago I have never been in that building! It is pretty amazing.
For lunch I met up with my mom and sister to dine al fresco at Petterino's. Great to catch up. I headed home for some relaxing time before dinner with my sister and her family. We had a beef tenderloin in the freezer, so I decided we'd grill that up. Found a good-looking recipe for cumin crusted beef tenderloin in Bobby Flay's Boy Meets Grill cookbook. One of the best cookbooks I have, definitely the best grilling cookbook. We've made over a dozen of the recipes, not a bad one in the bunch.
I marinated the meat overnight, and my husband grilled it to perfection on indirect heat for about 40 minutes. Delicious and perfectly served with grilled vegetables and salad. We had appetizers while the grill was going, chilled shrimp with a garlicky Cuban mojo sauce. The sauce was light and delicious, great summer dipping choice. I used the leftover sauce to marinate chicken thighs, great flavor.  I also made these roasted chickpeas to munch on, finally digging into the recipes in the Super Natural Everyday cookbook. You will just have to imagine how great it all was, no photos to share. But I do have pictures of the live entertainment we were treated to…

The cousins took plenty of photos too, a few fun ones…
That picture cracks me up!
They whip their hair back and forth. The boys had fun too.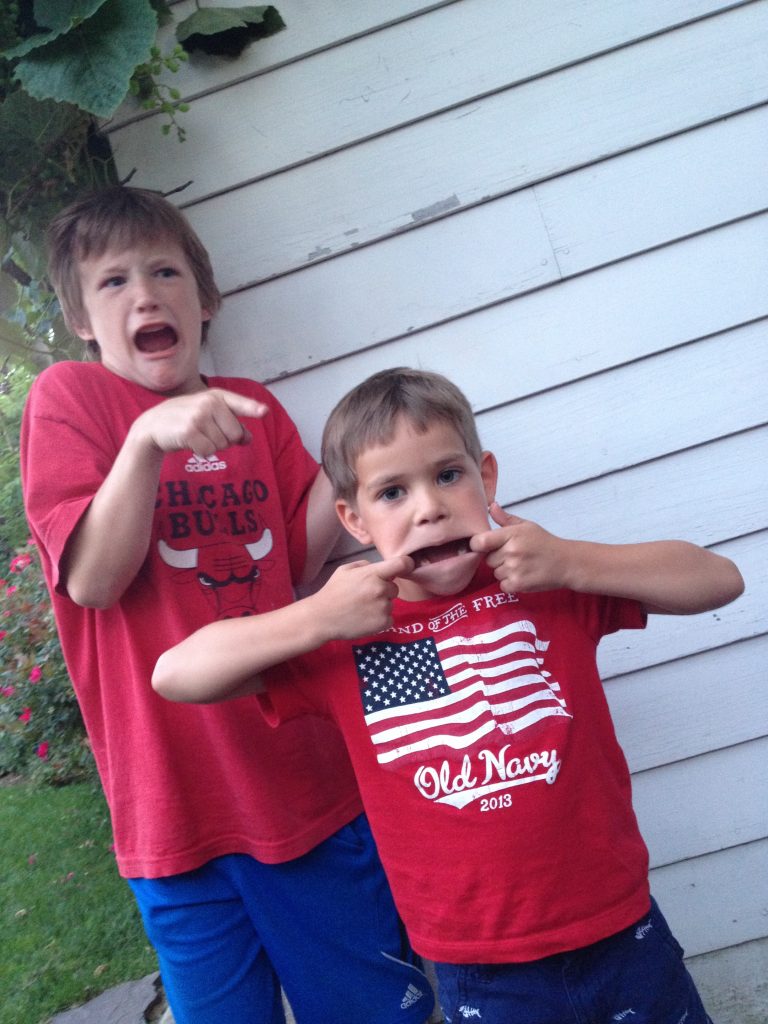 The neighbors joined in the fun after dinner. Another fun Friday indeed! Make your Friday a fun day.