There is never a lack of things to do in Chicago, especially in the summer. A ton of the fun can be had for free too. Growing up my parents took advantage of all these great things, lots of great memories. The Grant Park concerts are one of those great memories. I am nowhere near as energetic and adventurous with my kids. Lucky for me my friends are, and I can always tag along.
A huge group of us headed to the Grant Park concert, which technically is in the new pavilion in Millennium Park. It was a steamy Chicago summer night, 96 degrees and humid as all get out. But we hope once we got down there and got all settled we might stop sweating. As it turns out, not longer after we got settled it rained. It poured rain, the biggest coldest drops of rain. It lasted maybe 20 minutes, and seemed to have missed most of the city and suburbs. Guess it was just for us. Felt good for a moment, that is until it got steamy again.
We didn't let it put a damper on the evening, I mean dry or wet how can you not have fun singing along to Broadway show tunes. The concert was all Rodgers and Hammerstein music. Though turns out I know far less of their music than I thought, but I talk Oklahoma and Sound of Music.
Of course, a concert in the park calls for a picnic. But what to make, all the options! are endless. It just so happens my friend showed up at my door with a huge bag of lemons and limes this week. Glad to put them to use, and I knew just how.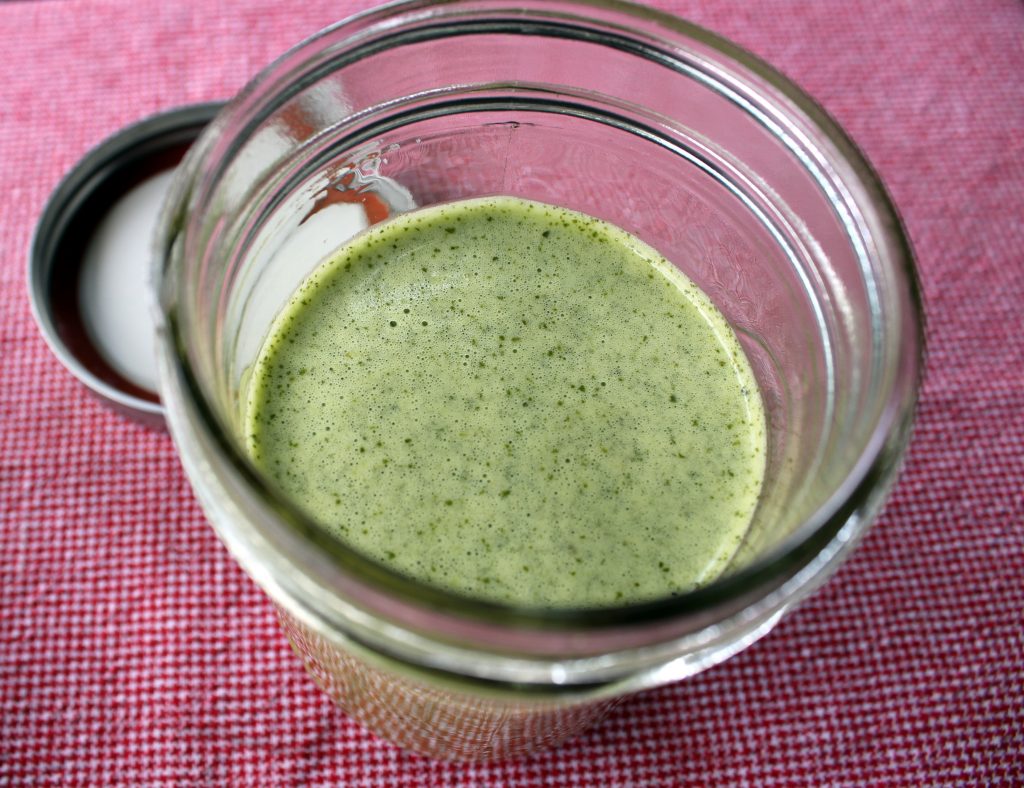 My friend also just so happens to make the best salads, one she tops with the Newman's lime cilantro flavored dressing, but sadly I can no longer find that dressing in stores. I had to seek out a recipe for my own. I tried a few options and settled on this recipe. It has been awhile, so not even sure what recipes I used. This make a very thin vinaigrette with a lot of tang from the lime. Adjust for your taste (more oil, less lime juice).
This dressing would also make a great marinade for chicken or shrimp.
Great dressing for an easy picnic salad of grape tomatoes, cucumbers, black beans, and avocado. Dress and toss gently right before sticking in the color and heading out. A big hit for any picnic.
Cilantro Lime Vinaigrette
Author:
Prep time:
Cook time:
Total time:
Ingredients
2/3 cup lime juice
3 T. minced garlic
1/4 cup apple cider vinegar
pinch salt
2/3 cup packed cilantro
Tabasco to taste
1 T. cumin
1/4 cup olive oil
Instructions
Place all ingredients, except oil, in the blender. Blend until combined.
Slowly drizzle in oil.
The concert ends at 8:30pm, which is nice because it does not make for a crazy late night. However, being light out still the adults decided we were not ready for the fun to end. We stuck around after the concert finished to avoid the mad rush to get out of the park. Our timing paid off with a decent view of the fireworks show at Navy Pier got started. Perfect finale to a fun night!