Friday funday, the extended version. We had friends in town Wednesday to Saturday, they were ALL fun-days. They have never met before, but the became fast friends and  got along so well all weekend. Thursday we headed to the aquarium, it has been years since I have been there. I was pleasantly surprised at all the things to see. The stingrays were the hit, you got to pet them! They felt like slimy mushrooms.
We came home and cooled off in the pool. It was a beautiful day for it.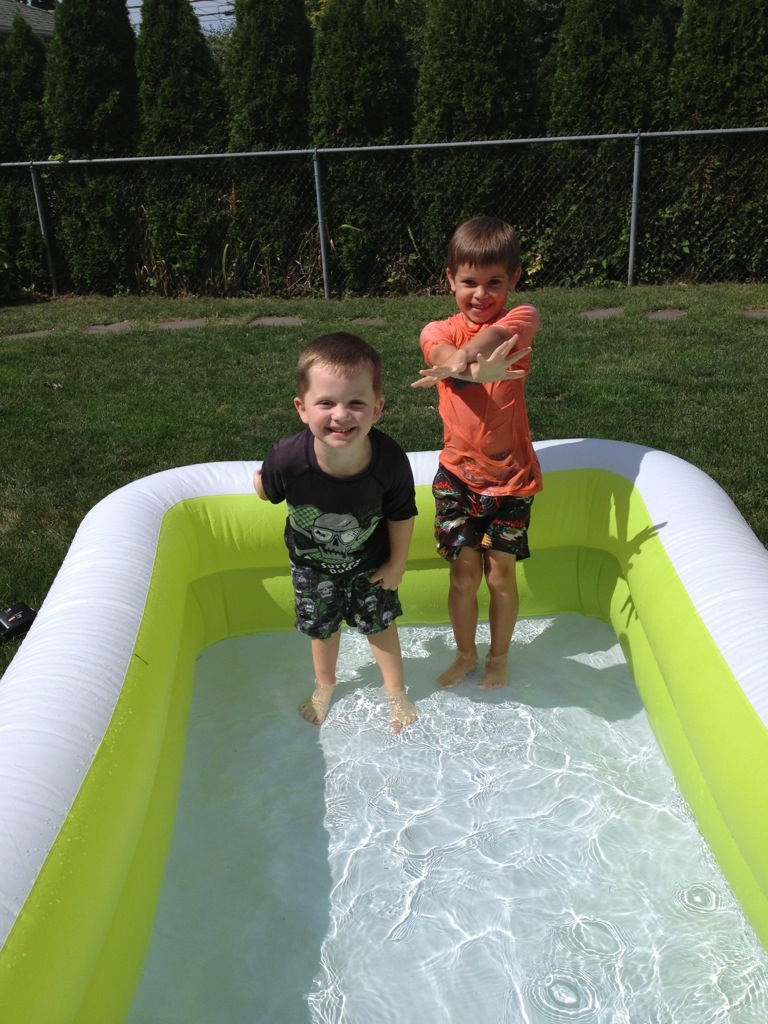 Friday we went to the Museum of Science and Industry. We've been there a handful of times this year, and we always find something new to see. Ninety percent of what we saw this day was new to us, the boys loved the old main street movie theater. I loved the John Deere equipment, ginormous!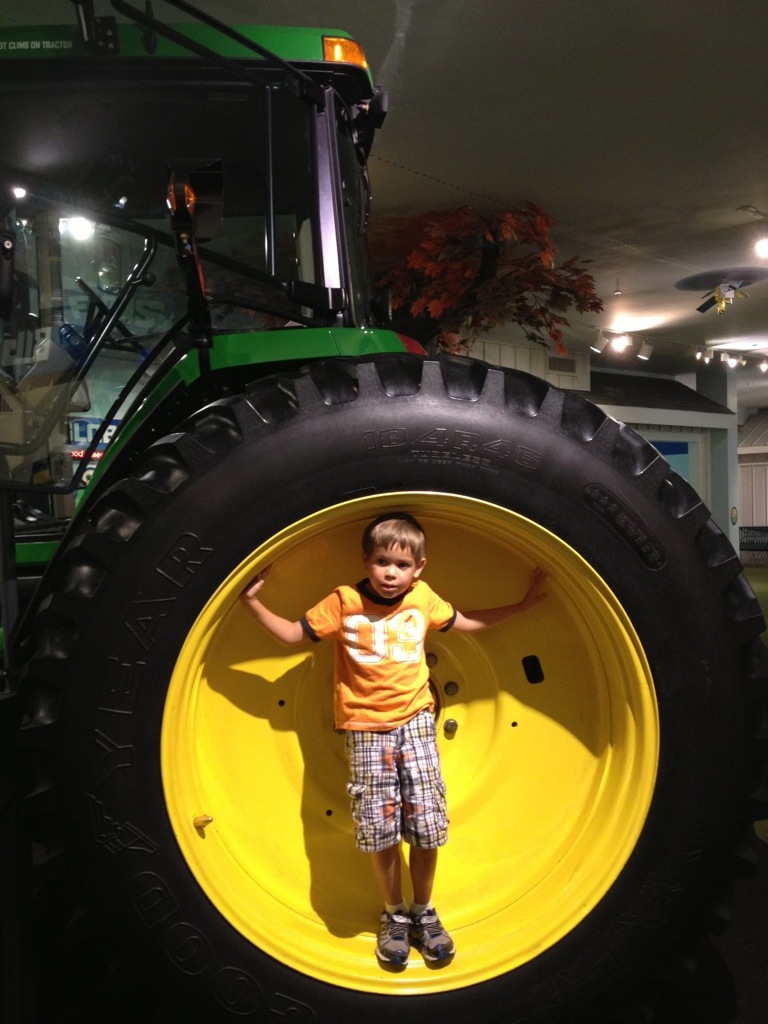 Museums always make me tired. We came home and relaxed on the porch, well actually just us ladies. The boys headed out to get some stuff we needed for dinner. Marion Street Cheese Market being the most important stop. Lucky for me, a a wise little birdie sent my husband home with all my favorites. A wonderful benefit of shopping local. We spent a fun night on the patio. Lots of yummy eats and cold drinks.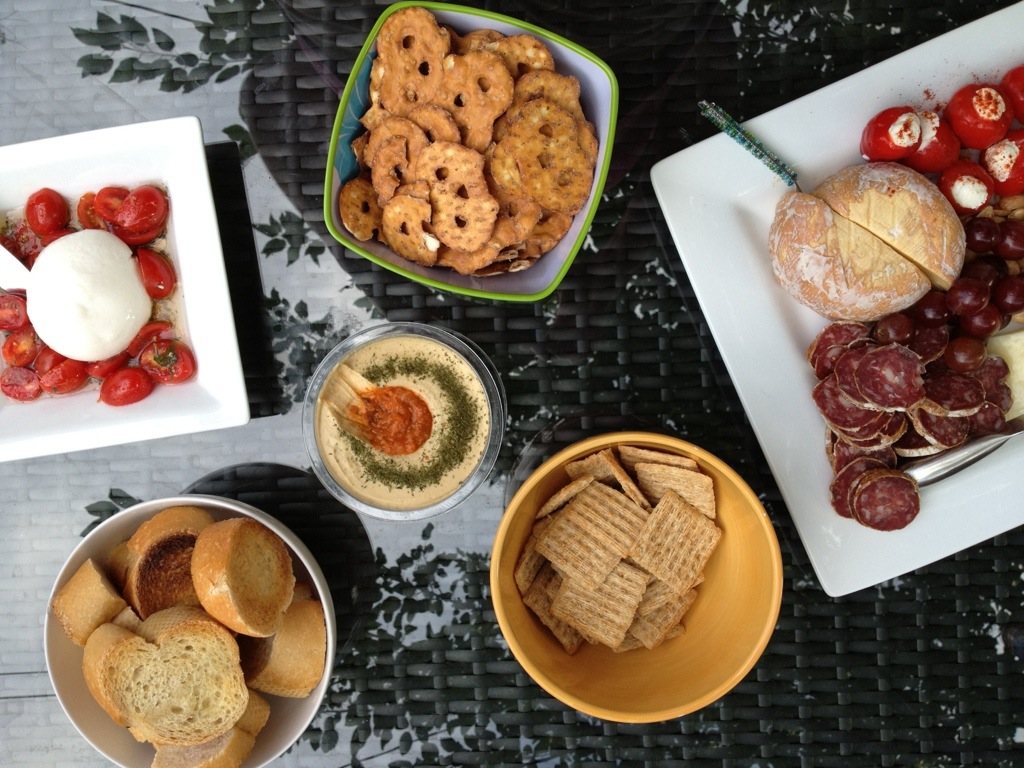 For dinner, we cooked up steamed shrimp and mussels with chorizo. This time I used Mexican beer in place of the wine and cilantro instead of parsley. The sauce was amazing, I think I liked it better with beer. Off to bed, a very few fun days. Always great to have friends visit. They brought us an amazing basket of goodies.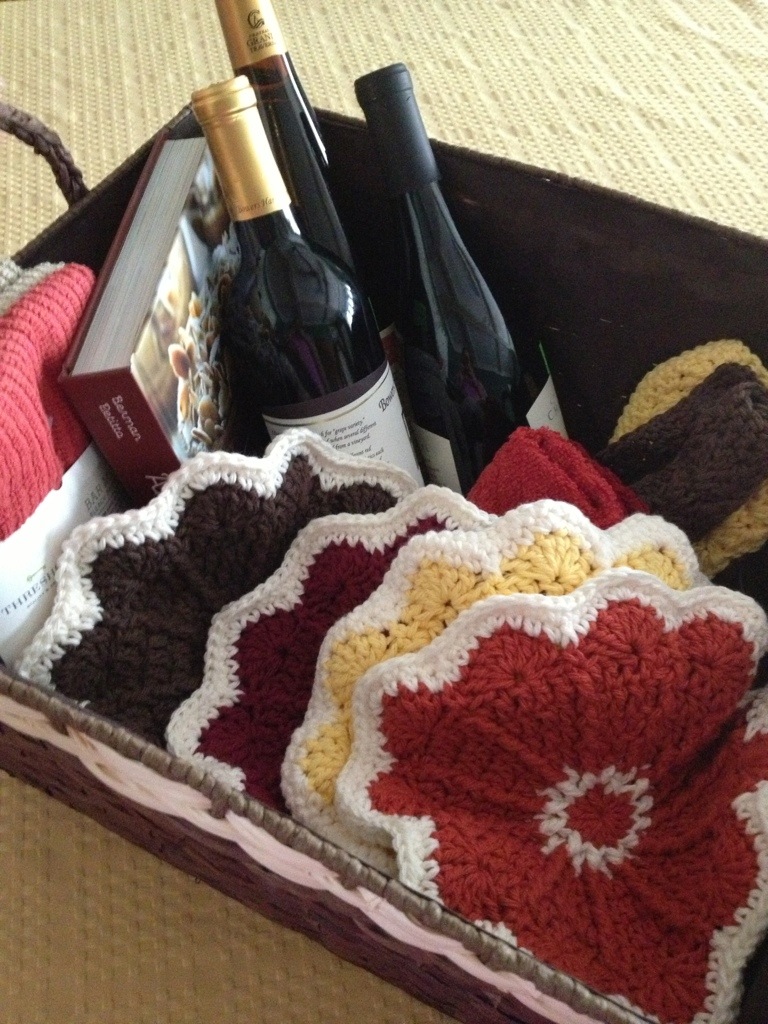 Our friend has some amazing home made creations, check her out store The Knot Shop on Etsy and Facebook.