We escorted summer out in style. We made the most of the three day weekend and had a ton of fun and good eats. Saturday we hit the Taste of Melrose Park, by far the best taste there is, even better than the Taste of Chicago. The food is amazing for $2 or $3 an item you can not beat the prices. What I really love about the fest is that most of the food being served doesn't come from restaurants but from residents who cooked it up to sell. by from just regular The arancini and the stuffed Melrose pepper sandwiches  are my favorites.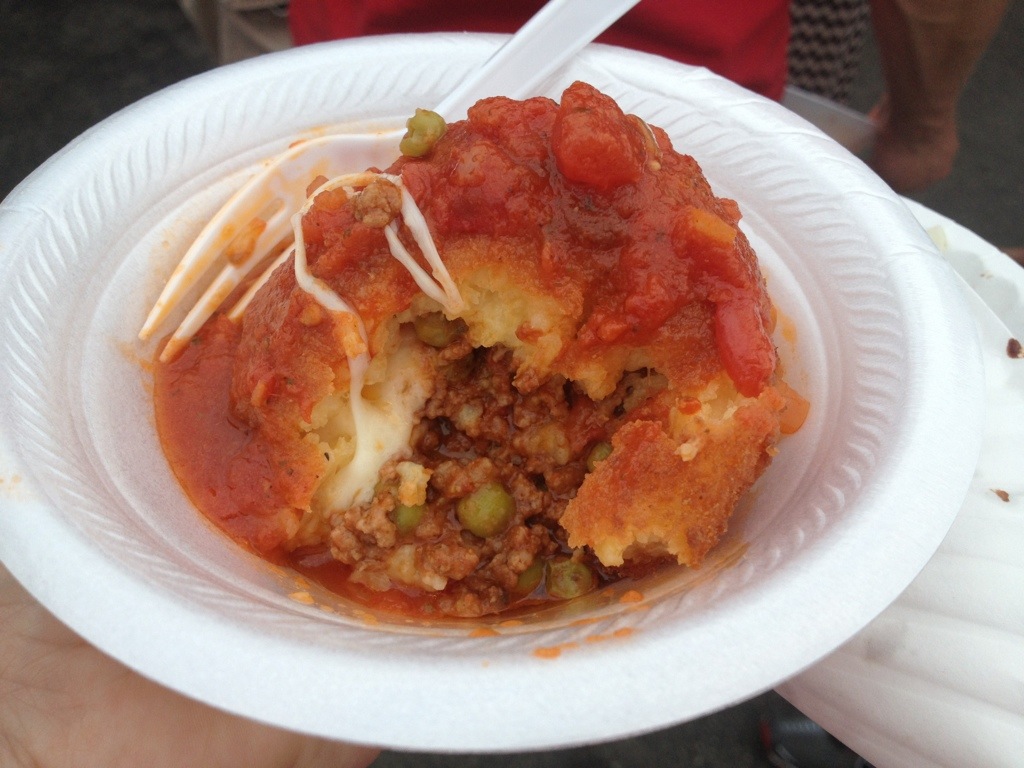 Sunday out friends hosted such a fun party! Multiple grills and a smoker going. Lots of delicious food. And fun people! Even a garage band assembled. Anyone that had an instrument brought on and they played in the party garage. Good stuff. I brought these bacon wrapped mini hot dogs…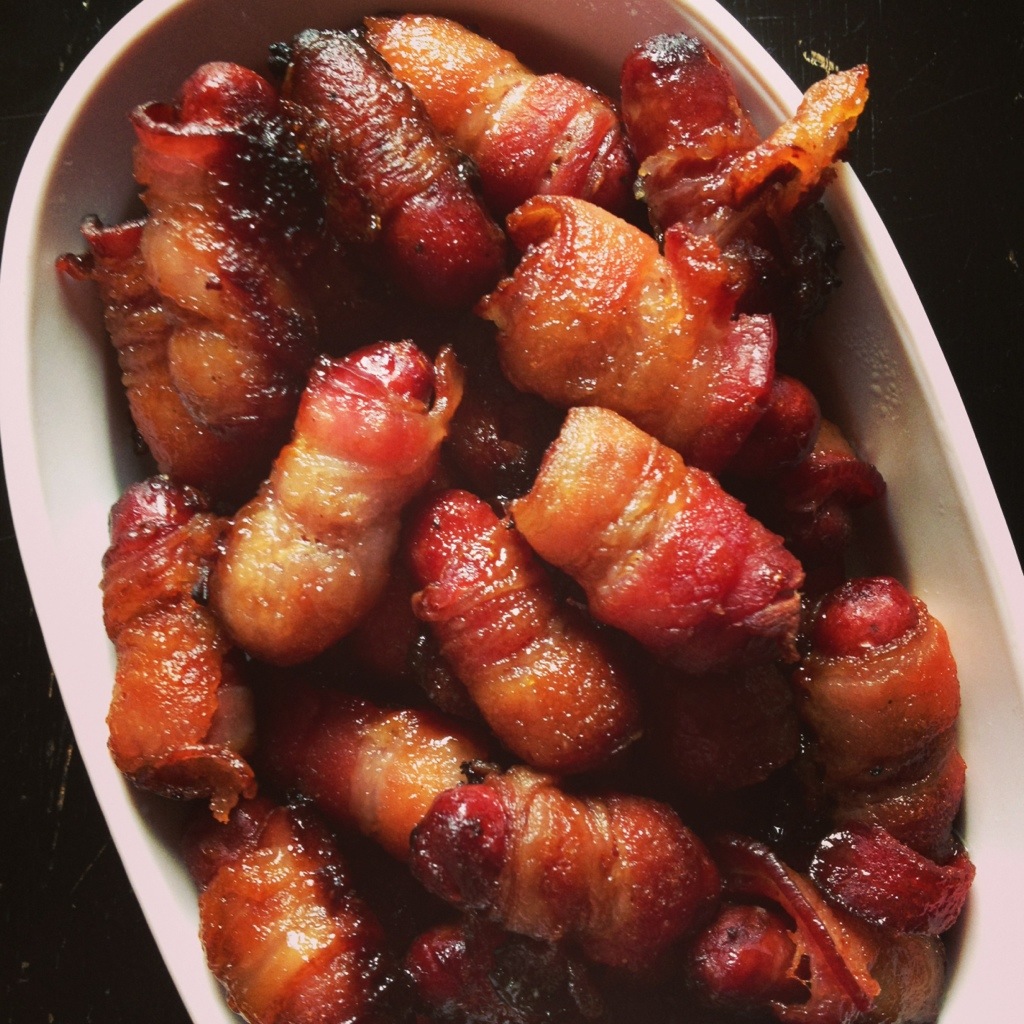 They were a hit, gone in under a minute. They were a little sticky and messy to make, most of the glaze ran off and caramelized. I think next time I will try my sweet and spicy bacon recipe and wrap that around the mini hot dogs. Should make them less sticky, and a bit more spicy. I also brought a salad with some highlights of summer in it.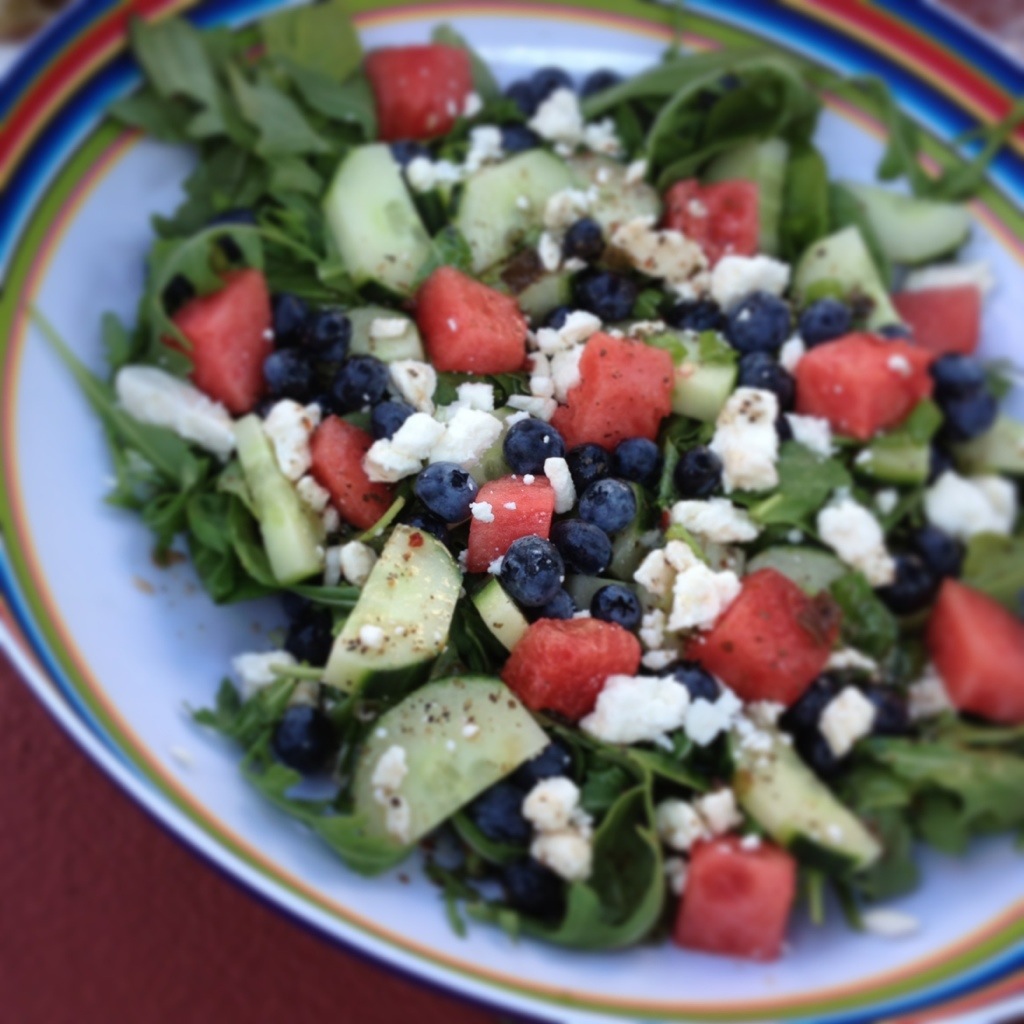 Monday, another BBQ with friends, and a brisket smoked all day. So good!! We contributed an appetizer, caramelized onion dip. Love this dip.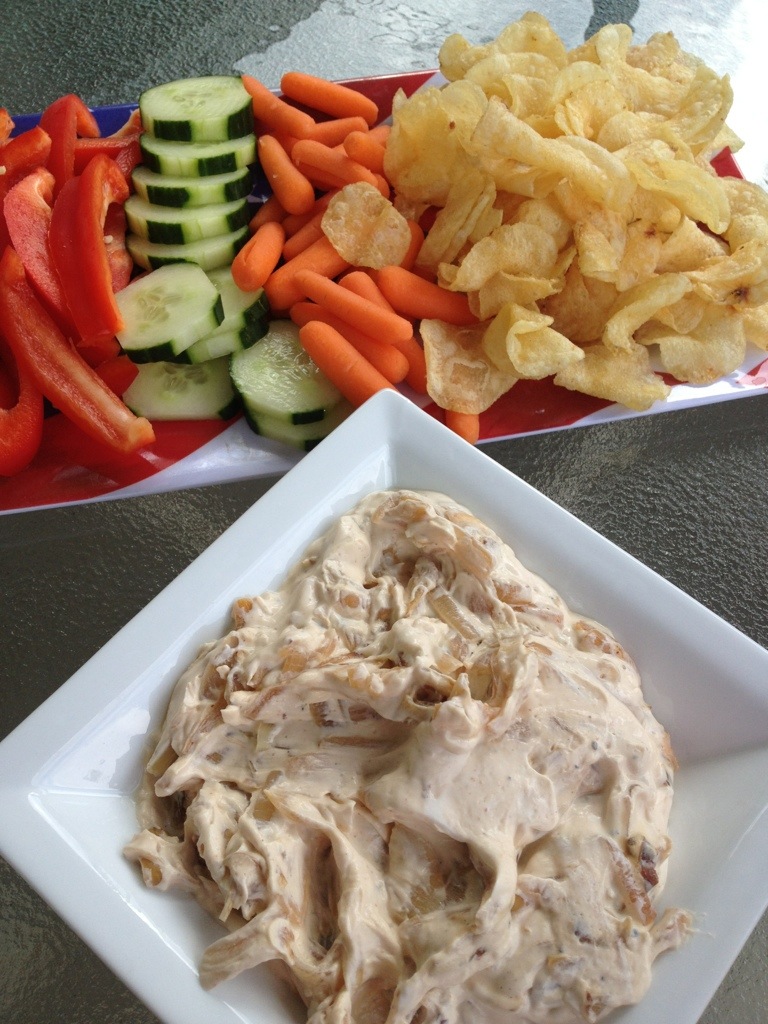 And a blue cheese coleslaw, stinky cheese makes everything better in my opinion.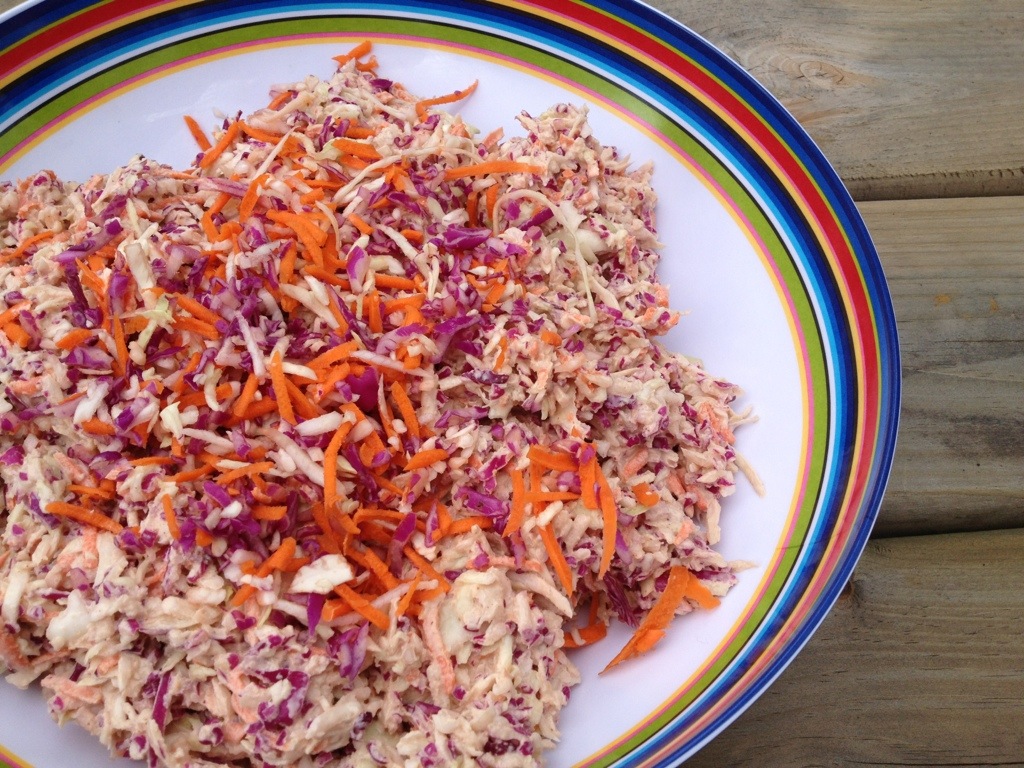 Summer officially ends with a full belly. I am sad to see summer going, it was beyond fabulous. But luckily I love fall just as much. Bring it fall!
Caramelized Onion Dip
Author:
Prep time:
Cook time:
Total time:
Ingredients
1 large yellow onion
2 tablespoons unsalted butter
2 Tablespoon. vegetable oil
1/4 teaspoon ground cayenne pepper
1 teaspoon kosher salt
1/2 teaspoon freshly ground black pepper
4 ounces cream cheese, at room temperature
1/2 cup sour cream
1/2 cup mayonnaise
Instructions
Cut the onions in half and then slice them into 1/8-inch thick half-rounds.
Heat the butter and oil in a large sauté pan over medium heat.
Add the onions, cayenne, salt, and pepper and sauté for 10 minutes.
Reduce the heat to low and cook, stirring occasionally, for 20 more minutes until the onions are browned and caramelized.
Combine cream cheese, sour cream, and mayo. Stir until smooth (mixer works best). Stir in onions.