Our family loves to spend a Sunday watching the Bears. The schedule this year has not coordinated with our family schedule. Lacrosse took most of our Sundays, and the Monday and Thursday night games are too late for school nights. Last weekend my husband was lucky enough to get to see the game, his two favorite teams, the Bears and Lions. This weekend is our first chance to watch and enjoy the Bears as a family. What goes better with football than, football food!
We always struggle to come up with new appetizer ideas. Always! Yet, most of the recent recipes I have posted are appetizers. Go figure. I decided to go old school and flip through my book or recipe cards for some ideas, and ran across a recipe for artichoke dip that caught my eye (and I had everything on hand)…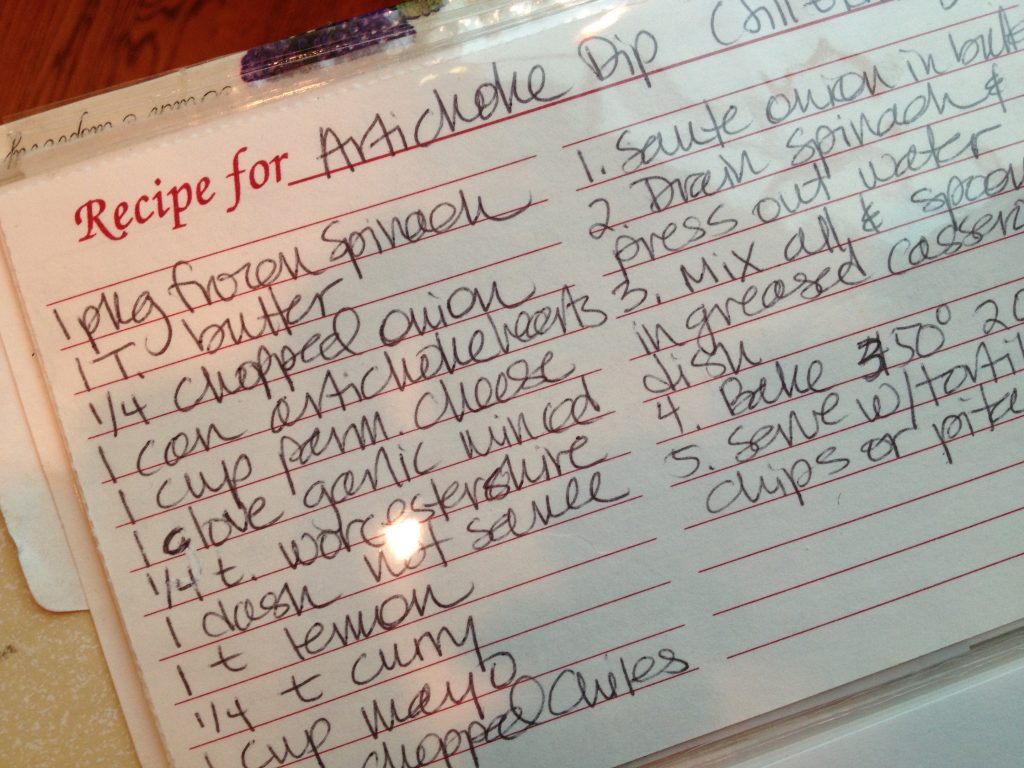 My friend Jill gave me this recipe. Jill and I worked together in NYC. Our office was on Park Ave in midtown, it was very shee-shee. It was the hey-day, breakfast was served every Monday morning, the kitchen was stocked with drinks and snacks, a show-shine came in once a week and shined the executive's shoes at their desk, a masseuse came in once a week and setup shop in the conference room. An expensed lunch at a place like Le Cirque was standard practice. Good times! Of course, being the IT people in the office, we shared a counter for our desks in an inside space that was essentially the copy/server room.
The office occupied the entire floor of the building. The executives sat around the perimeter in the windowed offices. The admins around the inner perimeter outside the offices. Everyone in the office was so nice, especially considering I was an outsider and essentially squatting in their office while continuing to work for the folks back in Chicago. It was a very fortunate situation for me. Over time I came to realize the inner perimeters of admins had segregated each other around geographic origin. All the native Mid-westerners sat down one two walls, and the East Coasters down the other walls. The separation had happened naturally overtime, the two groups seemed to mix like oil and water. It was such an odd phenomenon to me.
That was over 15 years-ago. Jill and I are have both since moved back to the Midwest. We don't get a chance to see each other often, but we keep in close touch. No one is better a host then she, no detail is ever overlooked. Her cooking is pretty fabulous too. She is always the first person I run to when I am in search of a recipe, or to get help with a party or dinner gathering, among other things. She gave me this recipe probably 13 years-ago after she came to stay with us in Chicago. What I really love about this recipe, is the flavor of the artichoke is not drowned in cream cheese or other overwhelming ingredients. While it is hearty, it is not too heavy.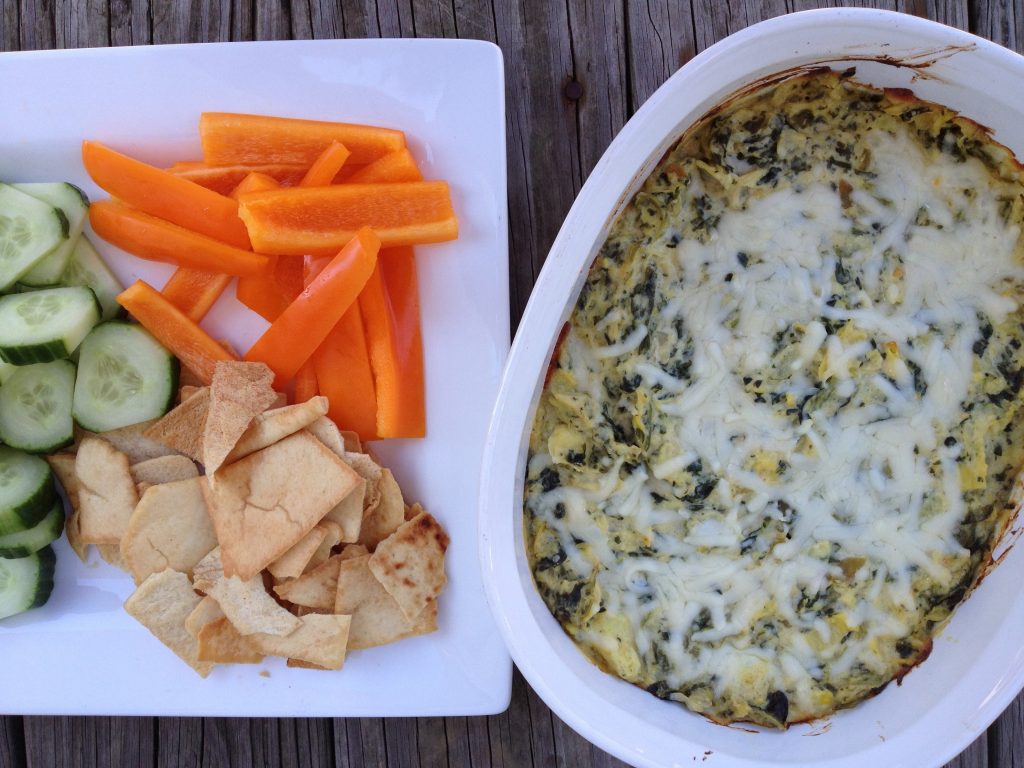 Artichoke and Spinach Dip
Author:
Prep time:
Cook time:
Total time:
Ingredients
1 T. butter
1/4 cup onion, chopped fine
1 clove garlic, chopped fine
1 small package frozen spinach
1 can artichoke hearts, chopped
1 cup Parmesan cheese, grated
1/4 teaspoon Worcestershire sauce
dash of hot sauce
1 teaspoon lemon juice
1/4 teaspoon curry powder
1/2 cup mayonnaise
1/2 cup sour cream
1 small can chopped green chiles
1/2 cup mozzarella, grated
Instructions
Heat butter in a skillet. Saute onion about 5 minutes. Add in garlic and cook 1 more minute. Let cool.
Defrost spinach in strainer. Press water out.
In a large bowl mix all(except mozzarella) ingredients.
Transfer mix into greased casserole, top with mozzarella.
Back at 350 degrees for 25-30 minutes.
Serve with pita chips or thick tortilla chips and vegetables.
I changed the original recipe a little bit. I cut back on the mayo and added some sour cream. I like this new Greek yogurt and sour cream mixture from Breakstone's. It is essentially light sour cream cut with plain Greek yogurt.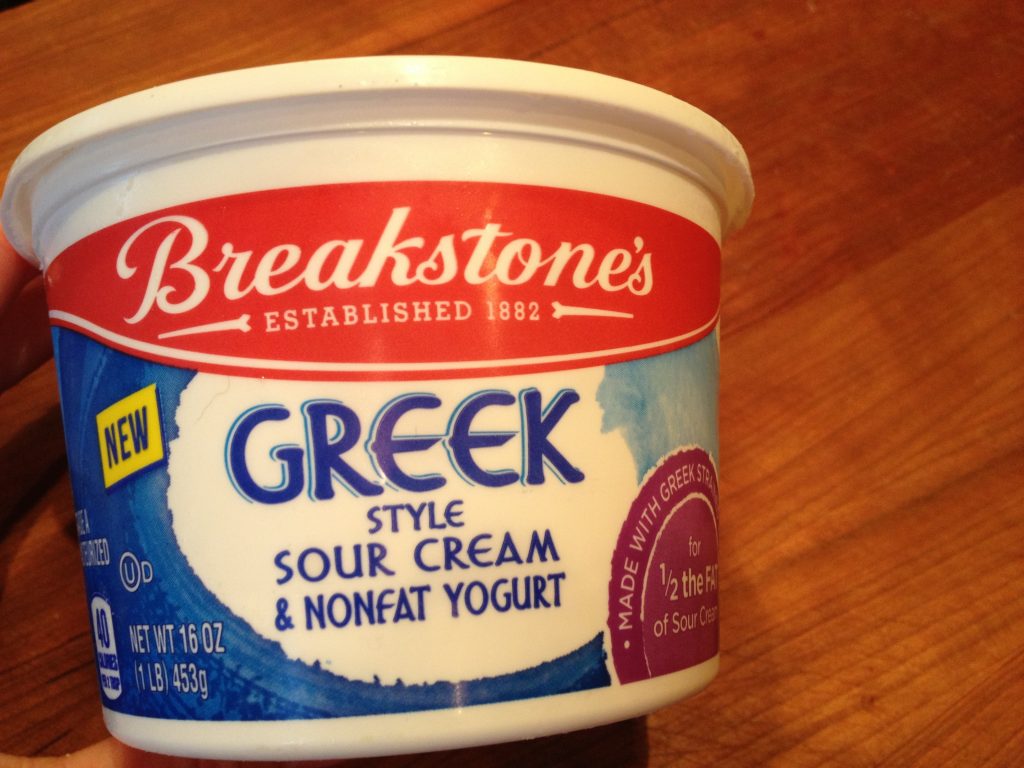 The chiles provide a good zip, but not too much heat. The curry adds great flavor, but no one would guess it was an ingredient. The lemon juice adds some brightness. While leftovers are rare, they make great pita nachos (pitas, topped with dip, mozzarella, back and then top with chopped tomatoes and green onion) or as a pizza topping.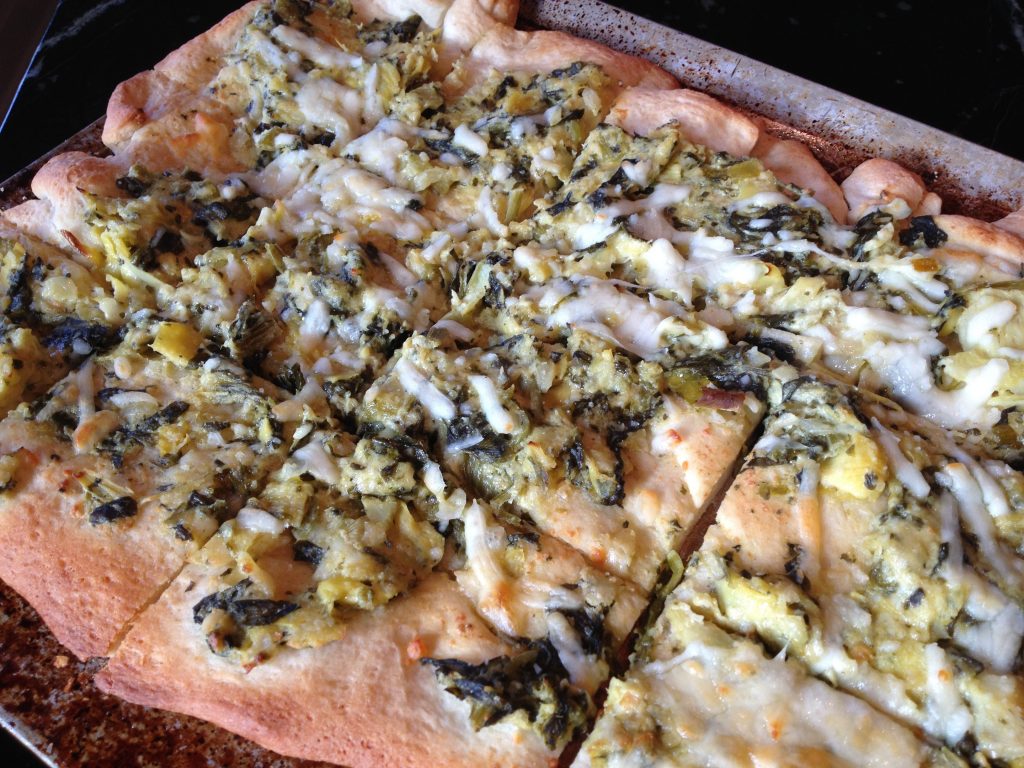 This was a victory in the kitchen, I am 2-2 this weekend. Can't win 'em all! We got plenty of Bears time today, especially thankfully we escaped the worst of the storms. The pictures look devastating, heartbroken for those impacted.