I celebrated the New Year in Michigan this year. It started snowing in the afternoon on New Year's Eve and didn't stop anytime before I left. White knuckle drive home, though shout out to Indiana, of the three states I drove through they were the only one with plowed roads. I arrived home to more snow, and again it hasn't stopped. I've shoveled three times, you can't much tell. We measured about 12″ of  snow on our deck.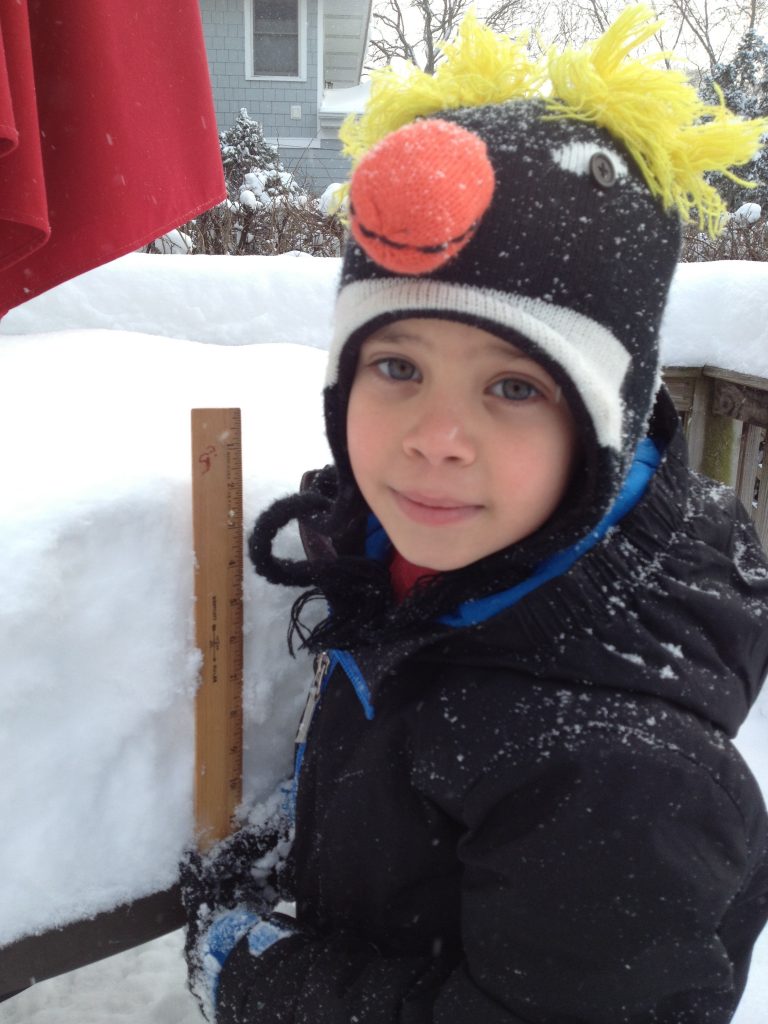 I tried to get where I needed to go, I got the car out of the garage but could not get much further. Luckily, I was able to get the car back in the garage without having to get a push (good thing since no one was around). Love an excuse to stay home. Bonus, an evening home alone. What to do? Simple meal to warm my belly and a movie of MY choosing of course!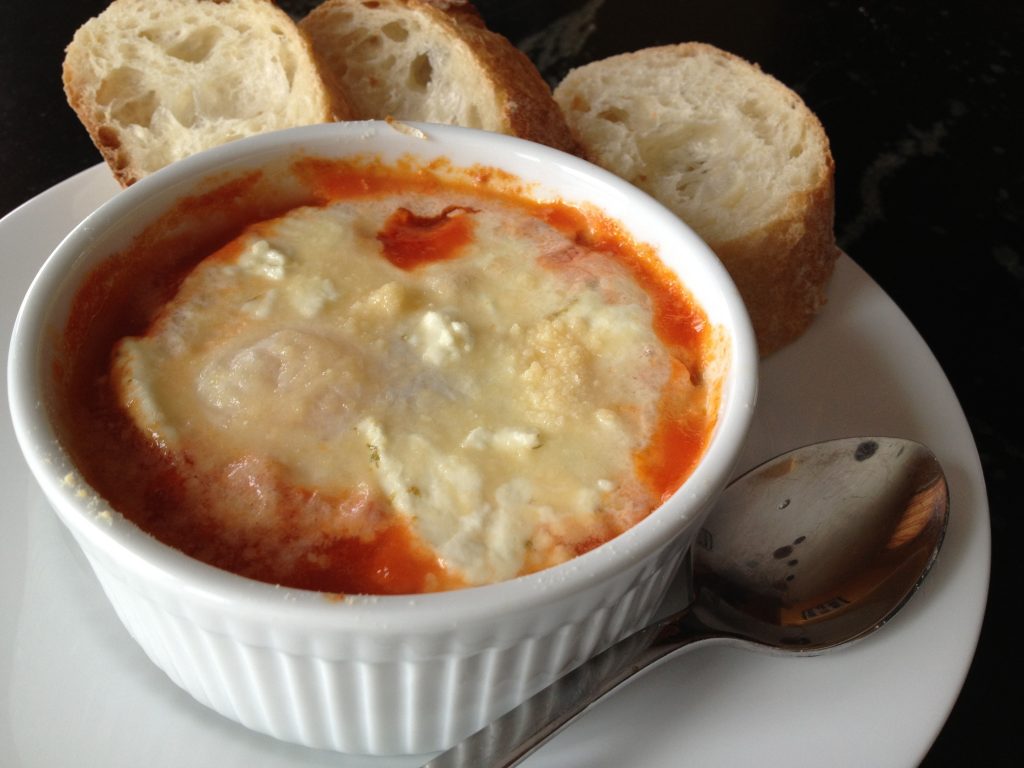 Admittedly, eggs and tomato sauce did not sound like a good match when I first saw this dish. Though once I tried it I became a huge fan. It is so easy, works for breakfast, lunch, or dinner. It is a great comfort meal on a snow chilly day.
Eggs Baked in Tomato Sauce
Author:
Prep time:
Cook time:
Total time:
Ingredients
1 cup [url href="http://www.jaxhouse.com/2010/12/13/tomato-sauce/" target="_blank" title="Quick Homemade tomato sauce"]tomato sauce[/url]
1 egg
1 oz. cheese
salt and pepper
Instructions
Preheat over to 400 degrees.
Pout tomato sauce in an ovenproof ramekin
Crack egg into tomato sauce, top with cheese
Season with salt and pepper to taste
Bake in oven for 15 minutes
Even better, I usually have all the ingredients I need on hand. Even better on a snowy day when you can't get out. I made a quick tomato sauce, just cook up a sliced clove of garlic in oil olive for a minute, add a can of tomatoes.  Crushed or diced, try fire roasted for even more flavor.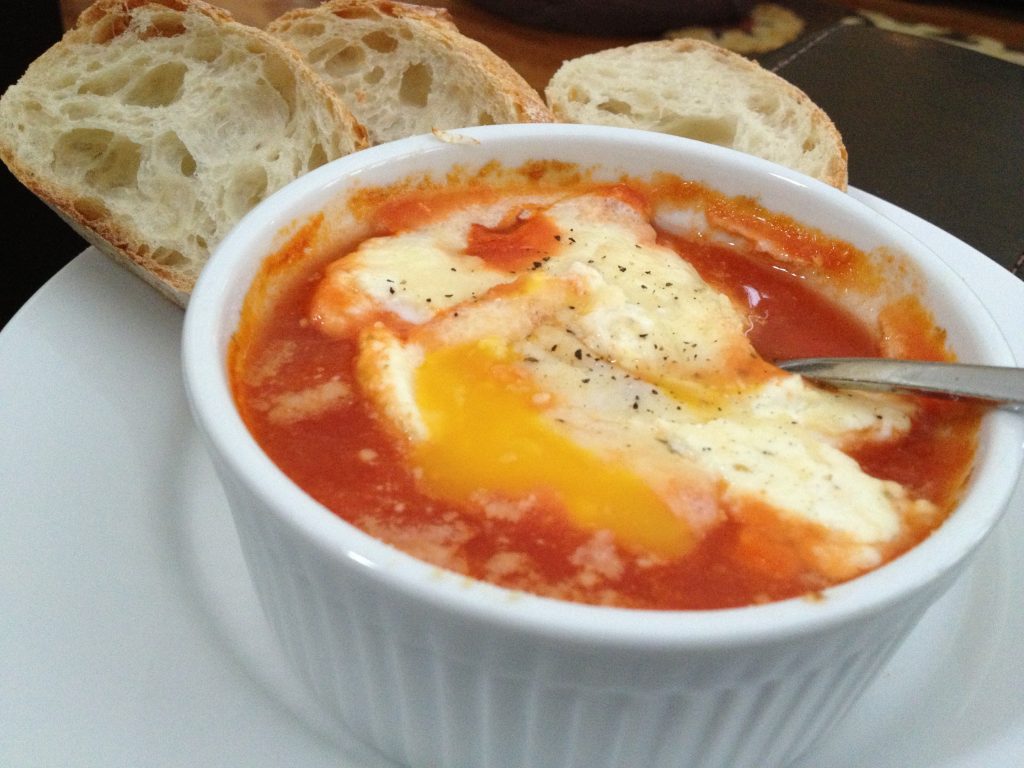 Use whatever cheese you have on hand. Fresh Parmesan would be great. I used goat cheese. Cook until heated and season to taste. Easy peasy. Cook the eggs to the desired doneness, I like them cooked like that of a poached egg which is just about when the egg white sets. Baguette slices, or really any bread slices, are necessary to get every last drop of tastiness.
No fuss, no mess, and so good that I had it for dinner last night and breakfast today. Oh, and I watched The Way Way Back, two thumbs up.