Winter was nothing if not persistent. I loved all the snow!
The time change and St. Patrick's Day are welcome signs of spring, even if there is snow in the forecast again tonight. The St. Patrick's Day parade this year was snowy and cold but fun as always.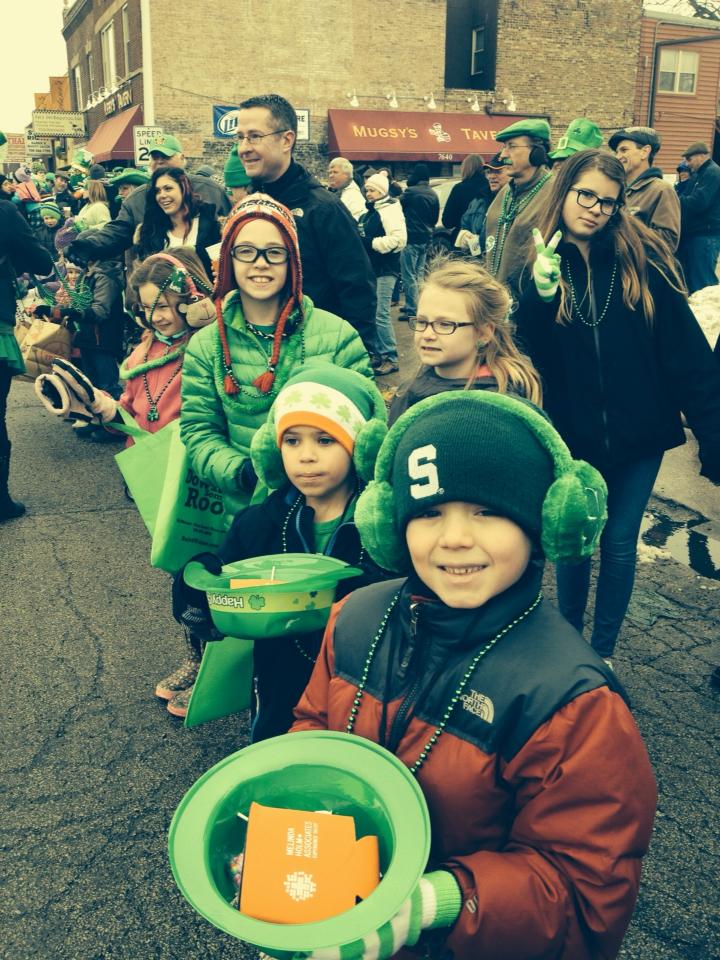 We've had a lot of fun celebrating St. Pat's Day over and over. Tonight is another celebration at a friend's house. I'm bringing my favorite dessert loaded with tasty Irish treats.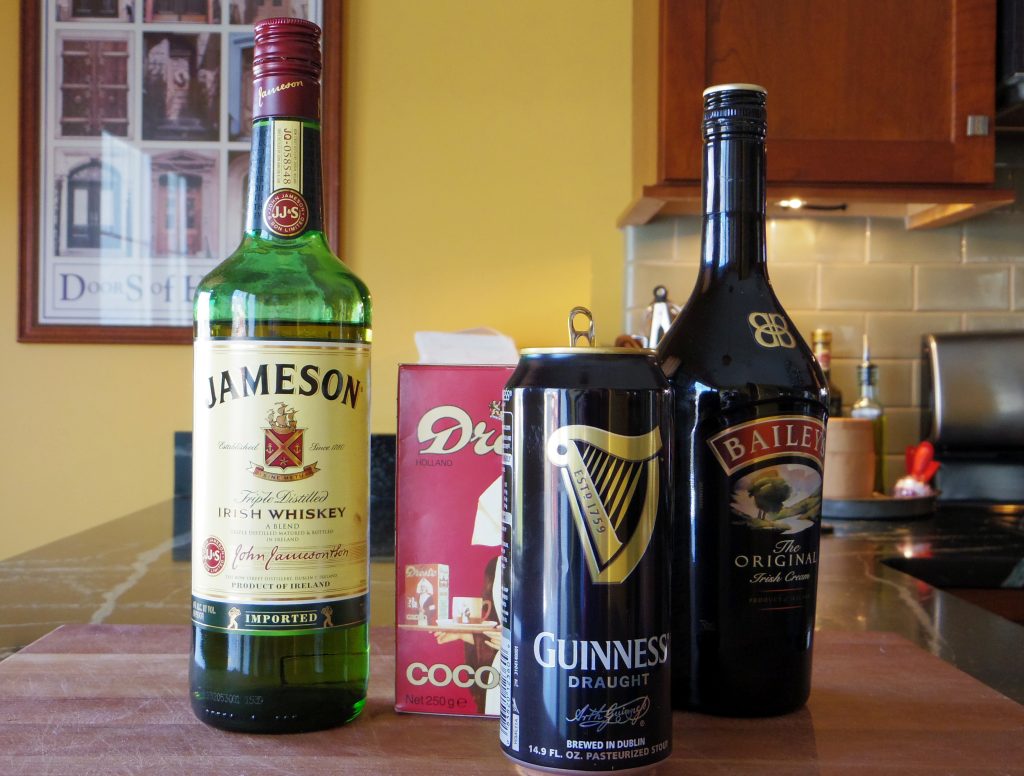 My friend brought me some Dutch cocoa from their trip to Holland. Great quality ingredient, especially for baking.
The outside of the cake was a little more cooked than I would have liked, should have taken it out of oven about 10 minutes sooner than I did.
The cake is dense and a deep chocolate color.  The flavors are all so rich so a little slice goes a long way.

Here is my variation on the this gorgeous cake.
Irish Cake Bomb
Author:
Prep time:
Cook time:
Total time:
Ingredients
1 cup and 2 tbsp butter
1 cup Guinness
3/4 cup cocoa powder
2 1/4 cup all-purpose flour
2 tsp. baking soda
2 cup sugar
1/8 tsp. salt (I used Irish sea salt)
2 eggs
2/3 cup sour cream
1 tbsp. vanilla extract
Chocolate Whiskey Ganache:
4 oz. bittersweet chocolate, grated
1/3 cup heavy cream
1 Tbsp. butter
1 t. Jameson Irish whiskey
Bailey's Cream Cheese Frosting:
8 oz. cream cheese
1 1/2 cups powdered sugar
2 Tbsp. Bailey's
Instructions
Add butter, cocoa and Guinness to a saucepan. Heat over medium flame and stir until melted. Set aside to cool.
Add flour, baking soda, sugar, and salt to a large mixing bowl and mix well. Pour in the Guinness mixture, mix to combine, add vanilla, eggs and sour cream and beat together until well combined.
Pour into a greased and lined 10″ pan (I used a Springform pan) and cook in the oven for 1 hour to 1 hour 15 minutes, or until a skewer comes out clean.
Cool completely before adding ganache and icing.
Make ganache, put grated chocolate in a bowl. Heat cream and pour over chocolate. Stir until smooth and then add in butter and whiskey. Cool until thickened enough to spread.
Make Bailey's icing, beat cream cheese until smooth, add in powered sugar and Bailey's until well combined.
Once cake has cooled, remove from pan, and slice in half around the middle to create two layers.
Spread ganache on the bottom layer, place the top layer on it. Ice the top layer with the Bailey's icing.
Store in fridge until ready to serve.
Sláinte!