Sunday  started blustery, but was everything a Sunday should be in the end.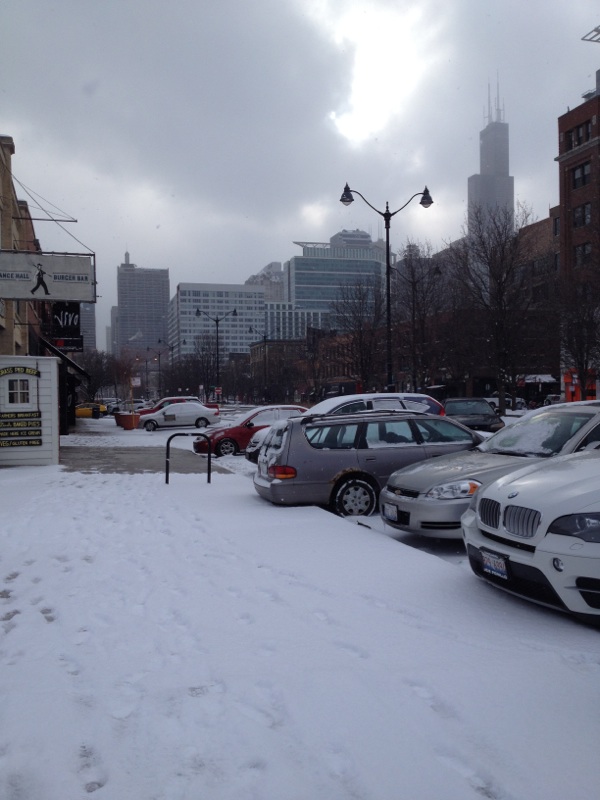 Brunch, every Sunday should include brunch.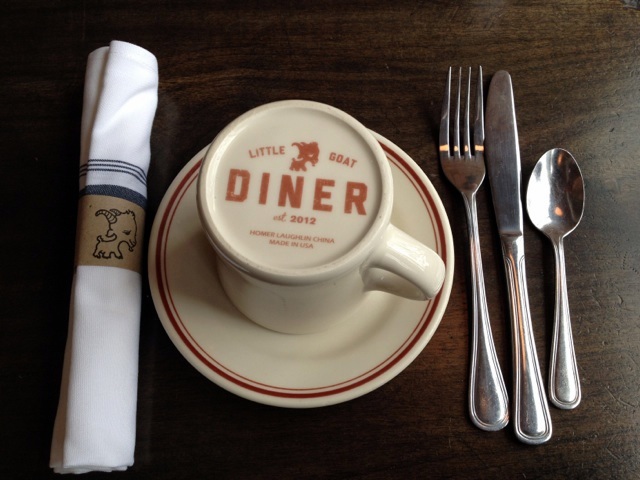 We hit up Little Goat, out first visit. Nothing little about this place.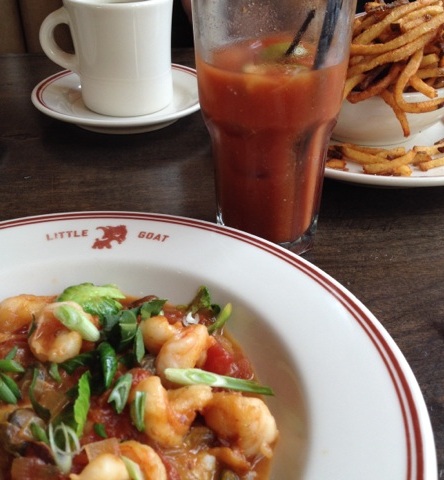 Well except for the wait. We got there at about 8:30 and had no problems getting a seat. But the place filled up QUICK, 9 am seems to be the start of the busy time.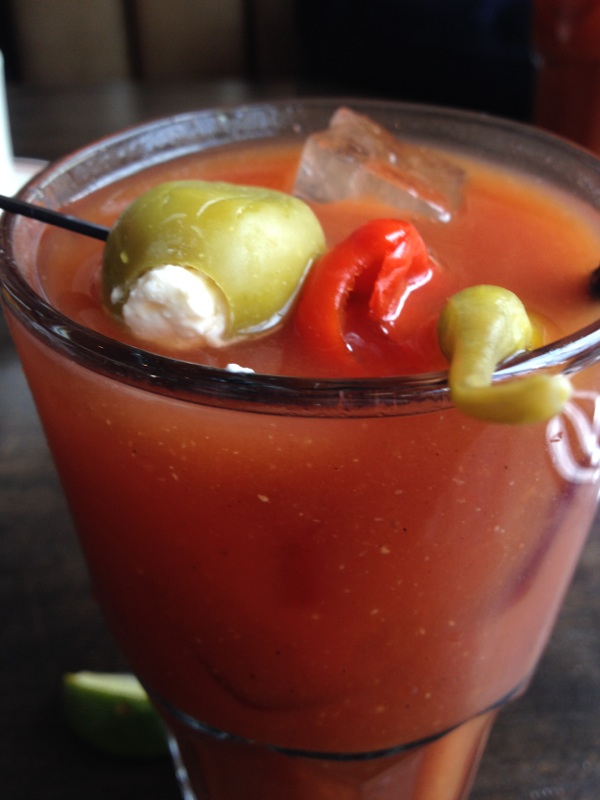 Best bloody Mary I've had, it included smoked pickle juice and the olive stuffed with horseradish cream cheese. I hate olives, but the cream cheese was amazing.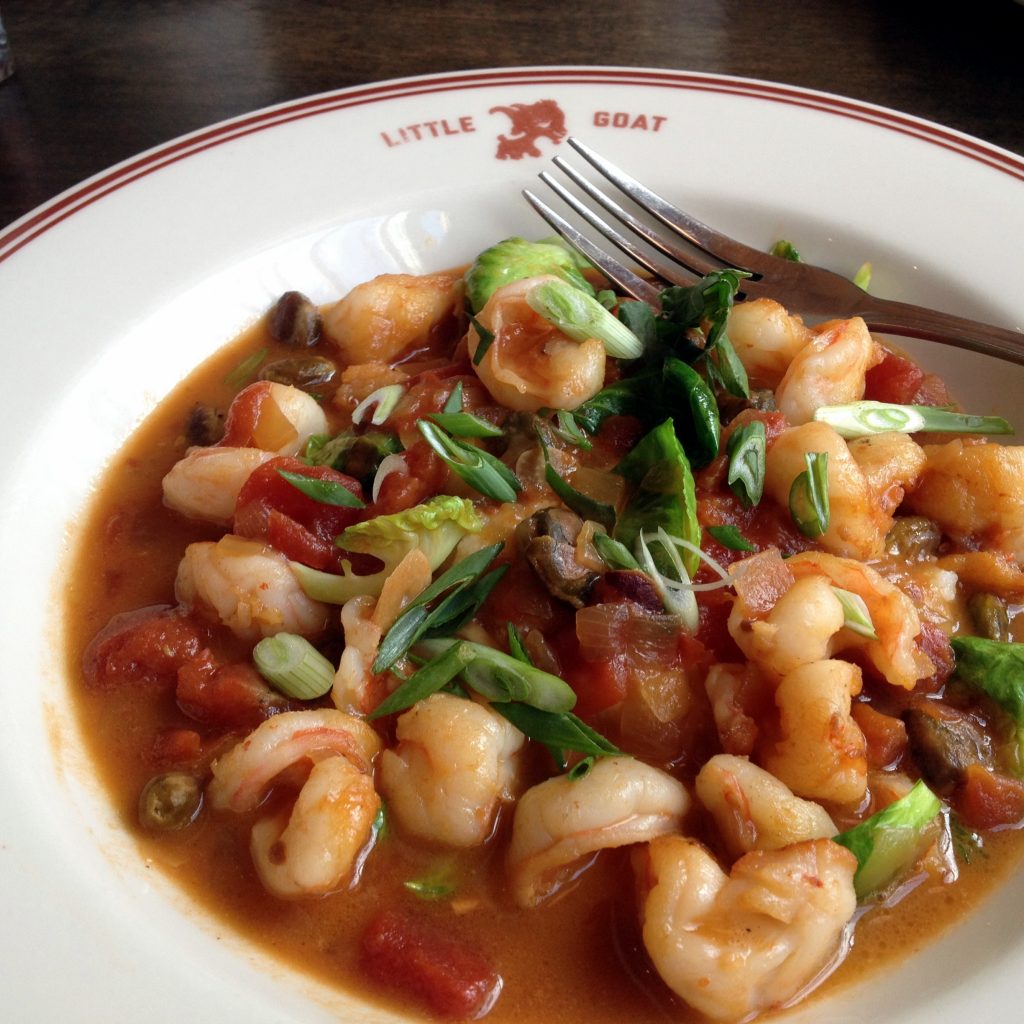 There is a large menu to select from, with breakfast, lunch, and dinner selections. I went with the shrimp and grist, which was from the Cereal Killer section of the menu. A bit more soupy than I expected, but delicious all the same. The food was incredible and the service was amazing! I am glad it is close to us, because we definitely plan to go back soon.
After brunch we went to see the movie Muppets Most Wanted. Two thumbs up! Tina Fey was awesome, like she can be anything but. This movie was even better than the last
I spent the rest of the afternoonaccomplishing some really not fun outdoor chores, but hey at least the sun was out. Finished it all off with home cooked Chicken Vesuvio. I can't believe I have never attempted this dish before now. It turned out pretty OK, but needs some work.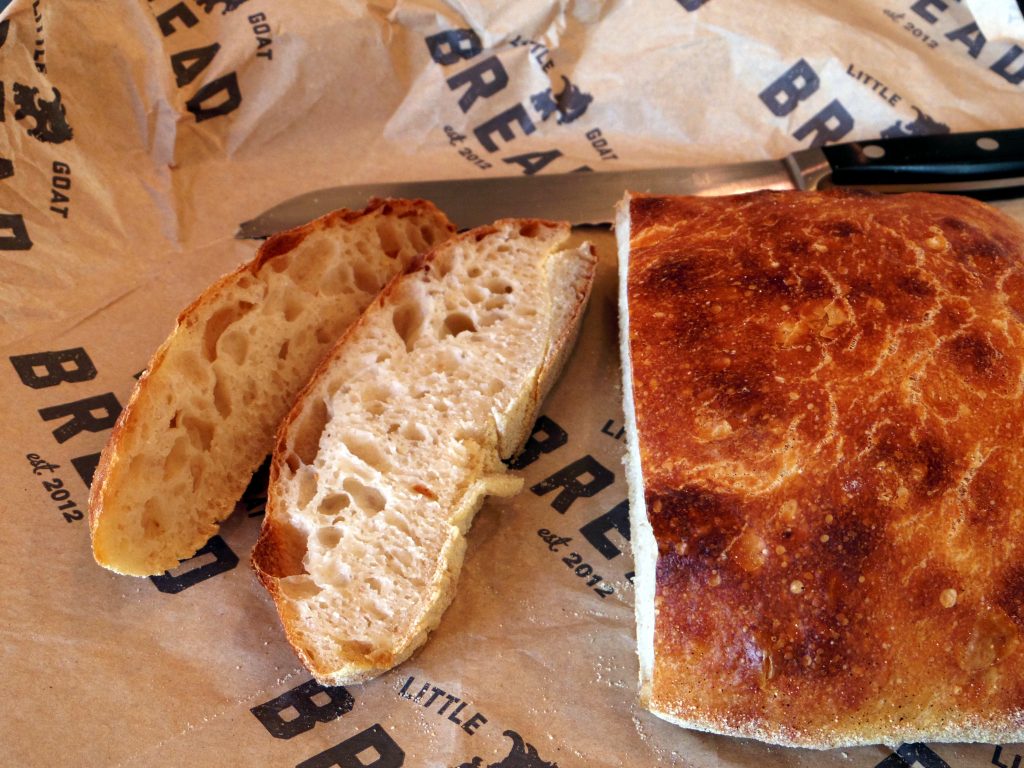 Though, the bread I brought home from Little Goat smeared with the garlic cloves baked with the chicken was perfection. I also must say, even though the cold and snow make summer seem so far away, it is awesome to still have the sun up after 7 pm.
Sunday funday, too bad it can't last all week-long, but I'll take it!