Necessity is the mother of invention. Or in my case the loathe of going to the store twice in one day. I forgot appetizers to pickup some pre-dinner snacks so I had to improvise with what I had on hand. I've had a 3 lb. bag of pecans taking up space in the fridge for far too long so they were top on my list.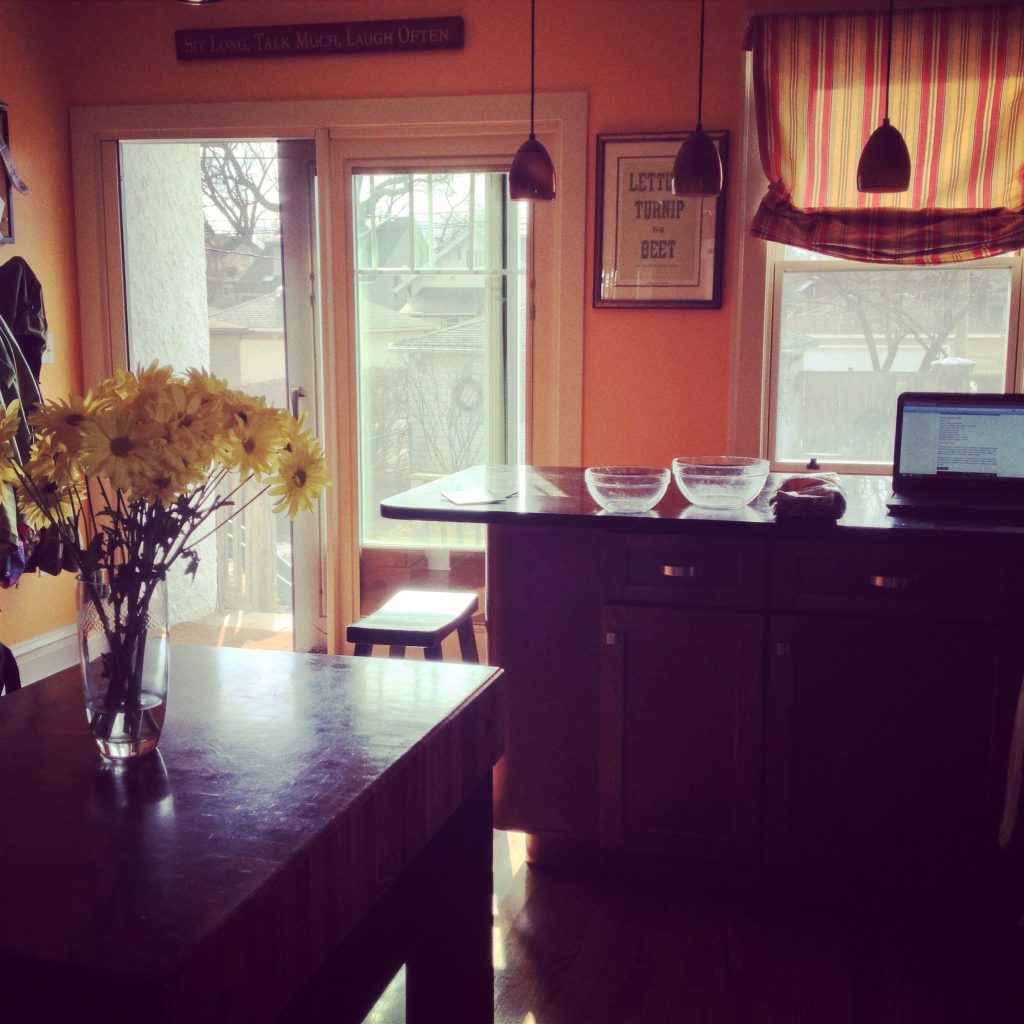 Thankfully, the weather is finally more closely resembling spring than winter. It was nice to have the doors open and let the sun in. Blasted some music and I got to cooking. I mixed up a savory snack mix type coating for the nuts, Sriracha for heat. Everything is better with Sriracha, right?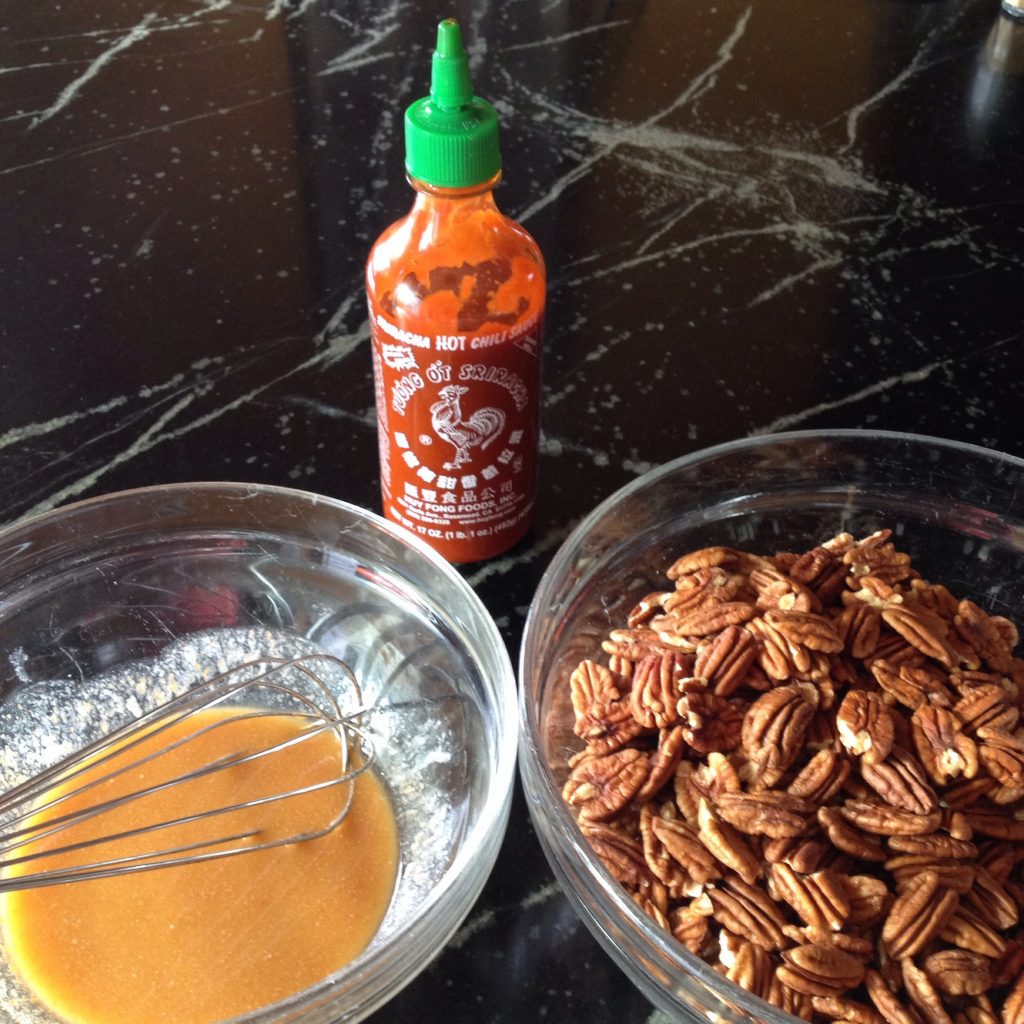 They baked up nicely. Great snack and even better thrown in a salad. They could use more heat though, another 1/2 tsp. of Srirachi would have been just right.
Sriracha Spiced Pecans
Author:
Prep time:
Cook time:
Total time:
Ingredients
4 cups (1 pound) pecan halves
5 Tbps. butter, melted
2 tsp. Worcestershire sauce
1 1/4 tsp. kosher salt
1/2 tsp. garlic powder
1/2 tsp. ground mustard
1/2 tsp. Sriracha sauce, or to taste
1/4 tsp. cayenne pepper
Instructions
Preheat oven to 300°F.
Place the pecans in a large mixing bowl. In another bowl, whisk together the melted butter, Worcestershire sauce, salt, garlic powder, ground mustard, Sriracha, and cayenne.
Pour the mixture over the pecans and stir until well coated.
Spread the pecans on a large sheet pan and bake for 20 minutes until lightly browned, stirring halfway cooking time.