Nothing says "I Love You" quite like butter and heavy cream. Right? Oh and strawberries. Ya know what else, the smell of strawberries drying in the oven is AMAZING! Heat oven to 200 degrees, slice the strawberries, arrange in single layer on parchment lined cookies sheet. Cook for 4 hours, flip at the halfway point. Voila, a bowl of goodness.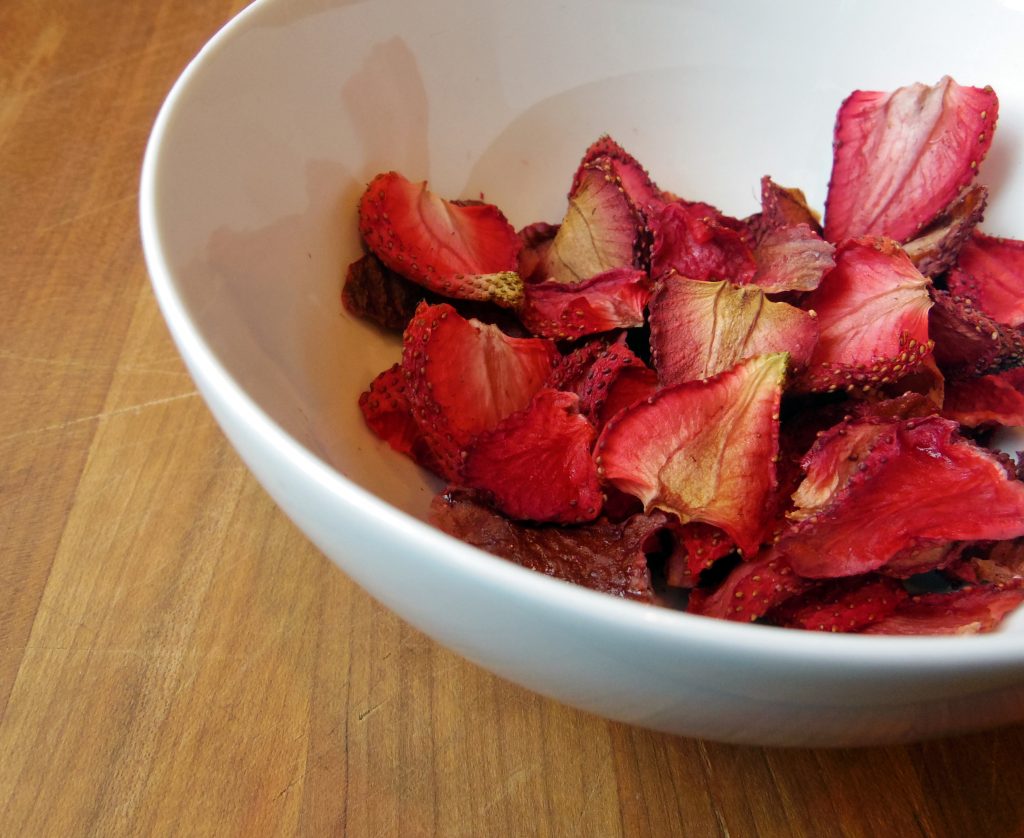 The strawberries were for these rich and buttery strawberry scones. The recipe is from The Barefoot Contessa Cookbook by Ina Garten. This cookbook has reliable, easy recipes. Scones being one of the easiest to make, I had these in the oven in under 15 minutes. Lots of butter and cream baked in.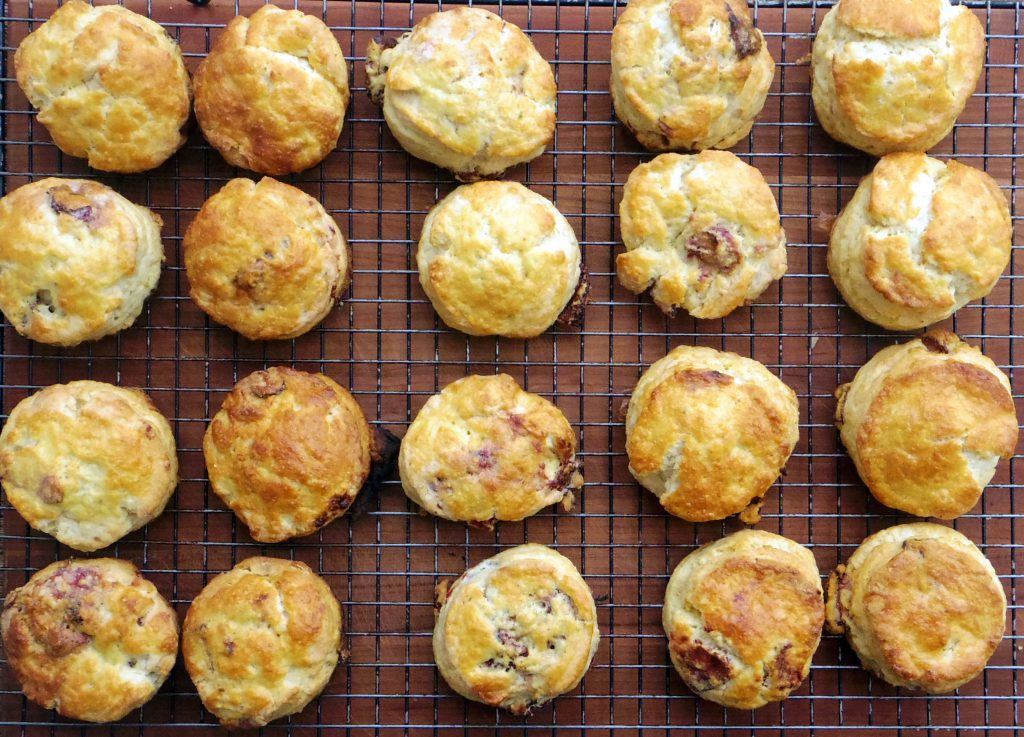 Butter is love, so I whipped up some honey butter to slather on the scones. Beat room temperature butter with honey, to taste. I used 1 stick of butter and about 2 tablespoons of honey. Kerrygold salted butter is best, the touch of salt is just perfect with the sweetness of the honey.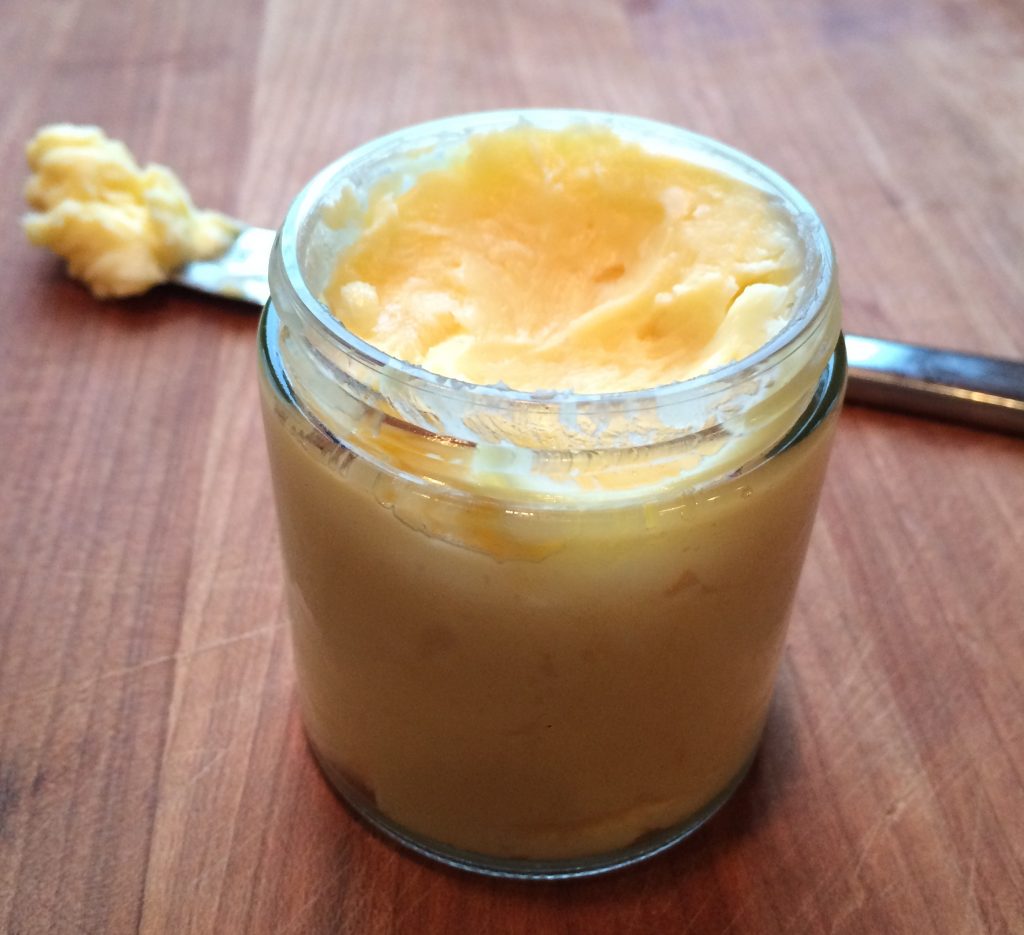 Strawberry scones and honey butter, love that lasts.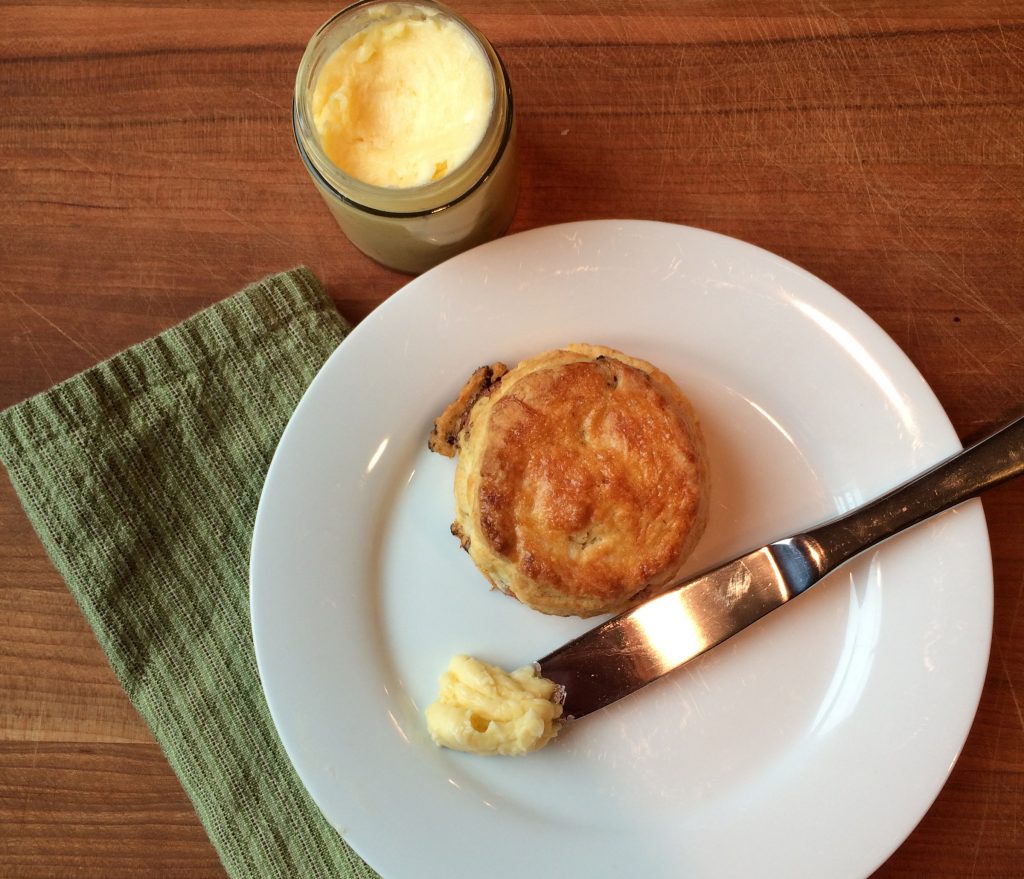 Go make some for you Valentine, they'll love you for it!