This my friends is the easiest caramel corn recipe ever. It helps when you can rely on culinary geniuses to make delicious ingredients to get you started. Case in point, cayenne cinnamon caramel sauce from Chocolate Twist.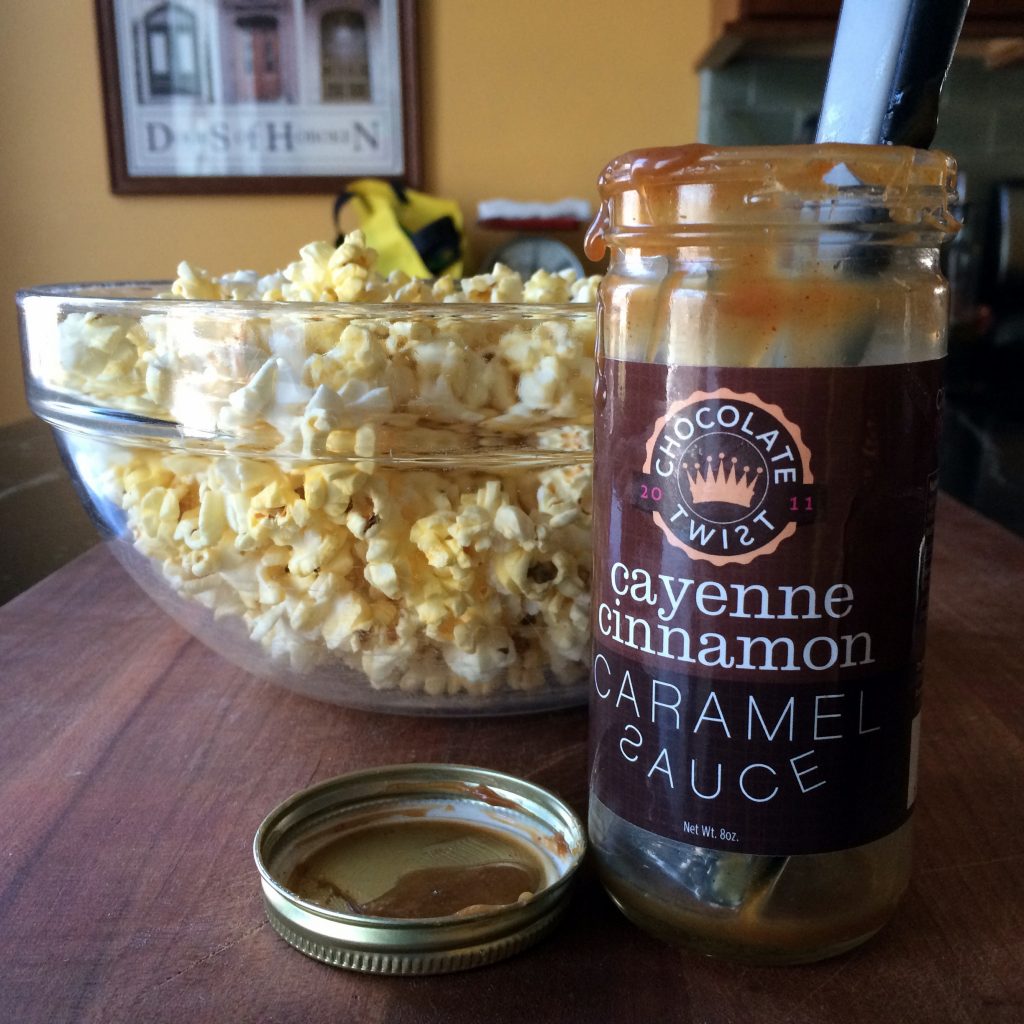 Though of course you could make your own caramel sauce, or just use store-bought. This recipe came out of the fact my husband ordered a lifetime supply of microwave popcorn from the Boy Scouts. Well, that and the fact I wanted an excuse to dig into this jar of cayenne cinnamon caramel sauce.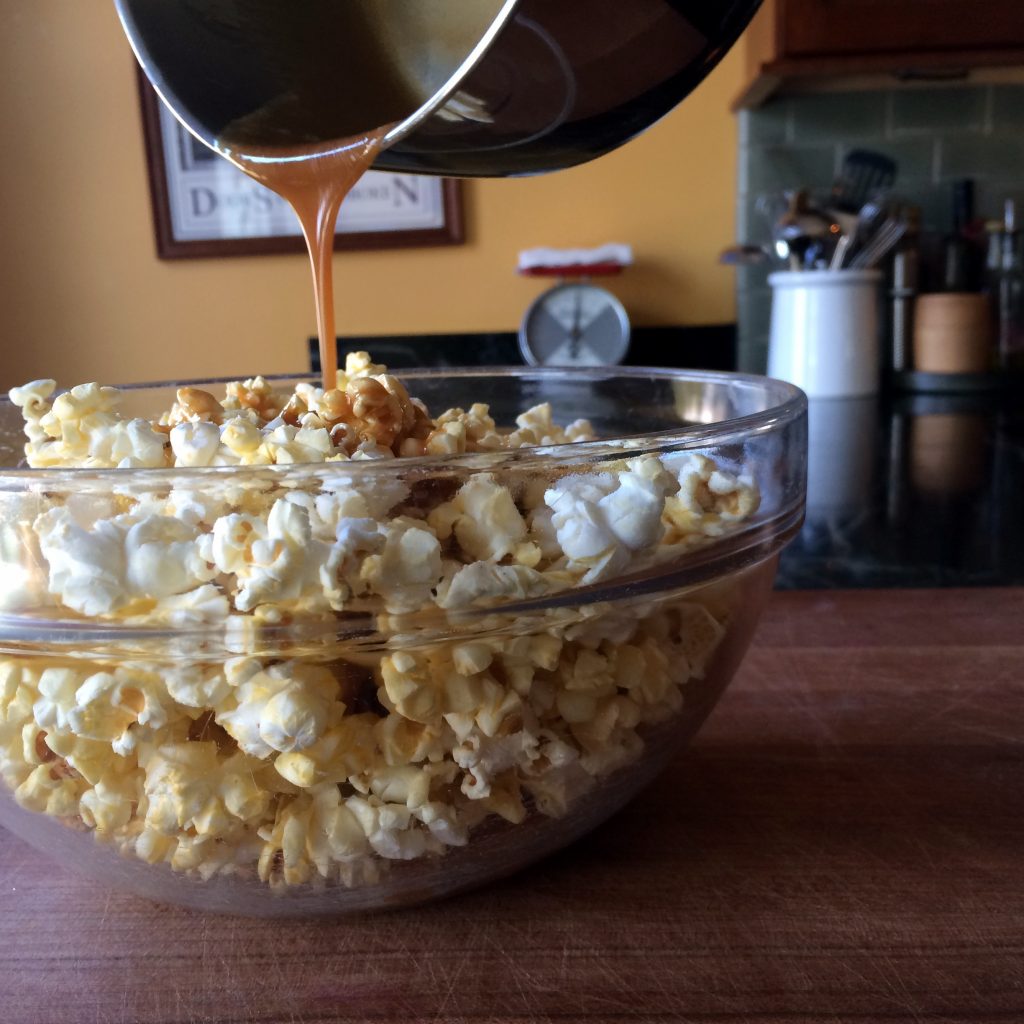 Pop the popcorn, heat the sauce with some brown sugar, combine and bake in the oven. Easiest caramel corn ever!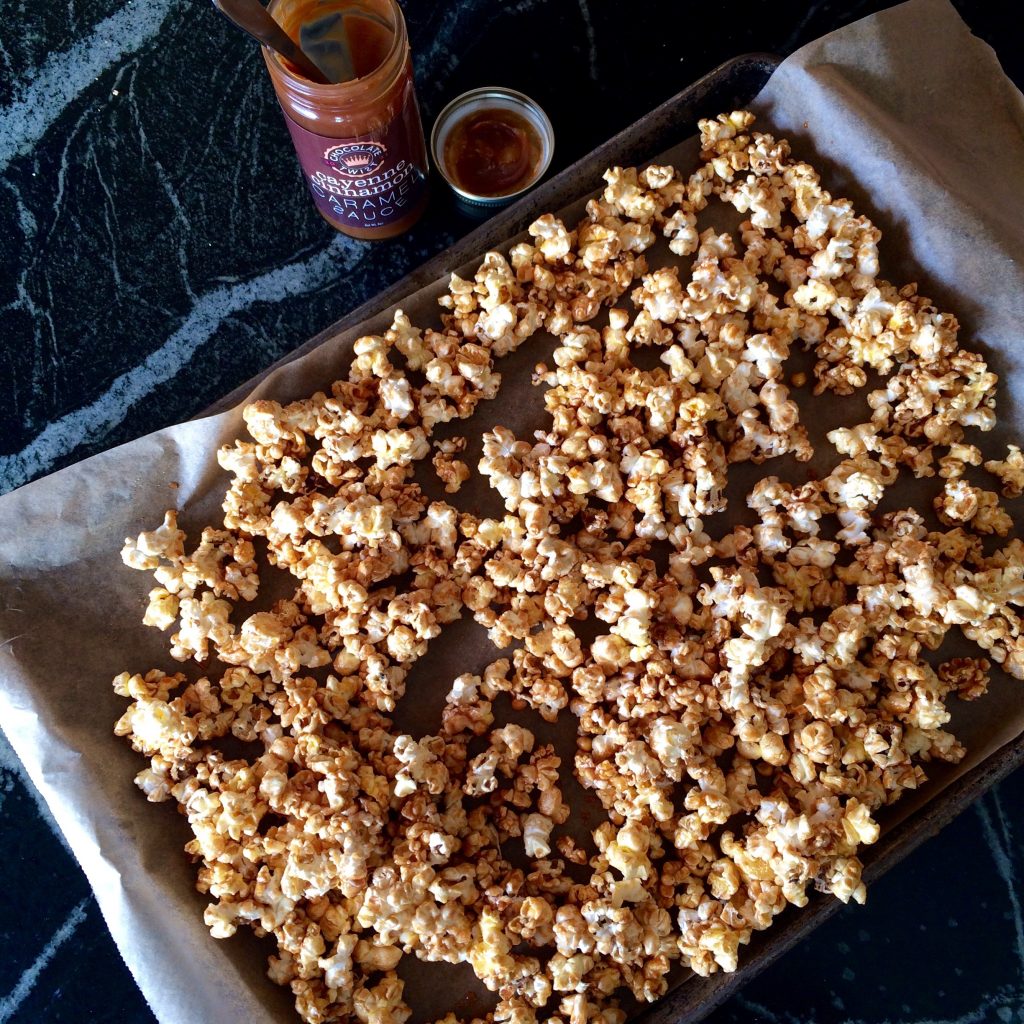 I used buttered flavored popcorn, which made the end result tastes like kettle-caramel corn magic. Oh, and you think it can't better, but it can if you throw in some cashew halves.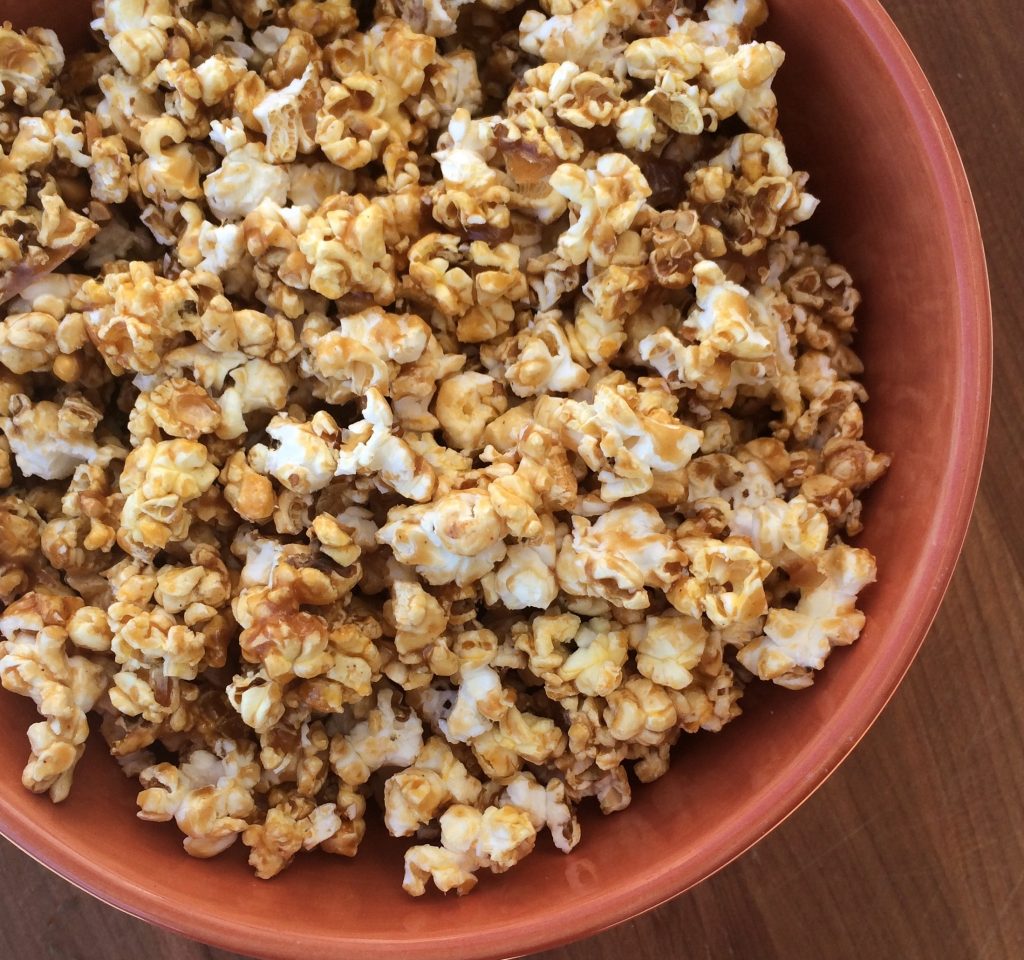 Easy Caramel Corn
Recipe Type
:
Snacks, Dessert
Author:
Prep time:
Cook time:
Total time:
Ingredients
2 single-serve bags microwave popcorn, butter flavor (about 18 cups popped)
4 oz caramel sauce
¼ cup brown sugar
cashews halves (optional)
Instructions
Pop bags of popcorn and pour into a large bowl
In a small saucepan, heat caramel sauce and brown sugar over medium heat, stir until combined and sugar is melted with no lumps
Add cashews to popcorn, if using
Pour caramel sauce over the popcorn and stir to coat
Cover a cookie sheet with parchment paper, spread the popcorn in a single layer
Heat in over for 45 minutes, stir every 15 minutes
Cool and break large pieces apart
See, easiest caramel corn recipe ever!