I haven't been making much worth sharing lately. But this, this makes up for it.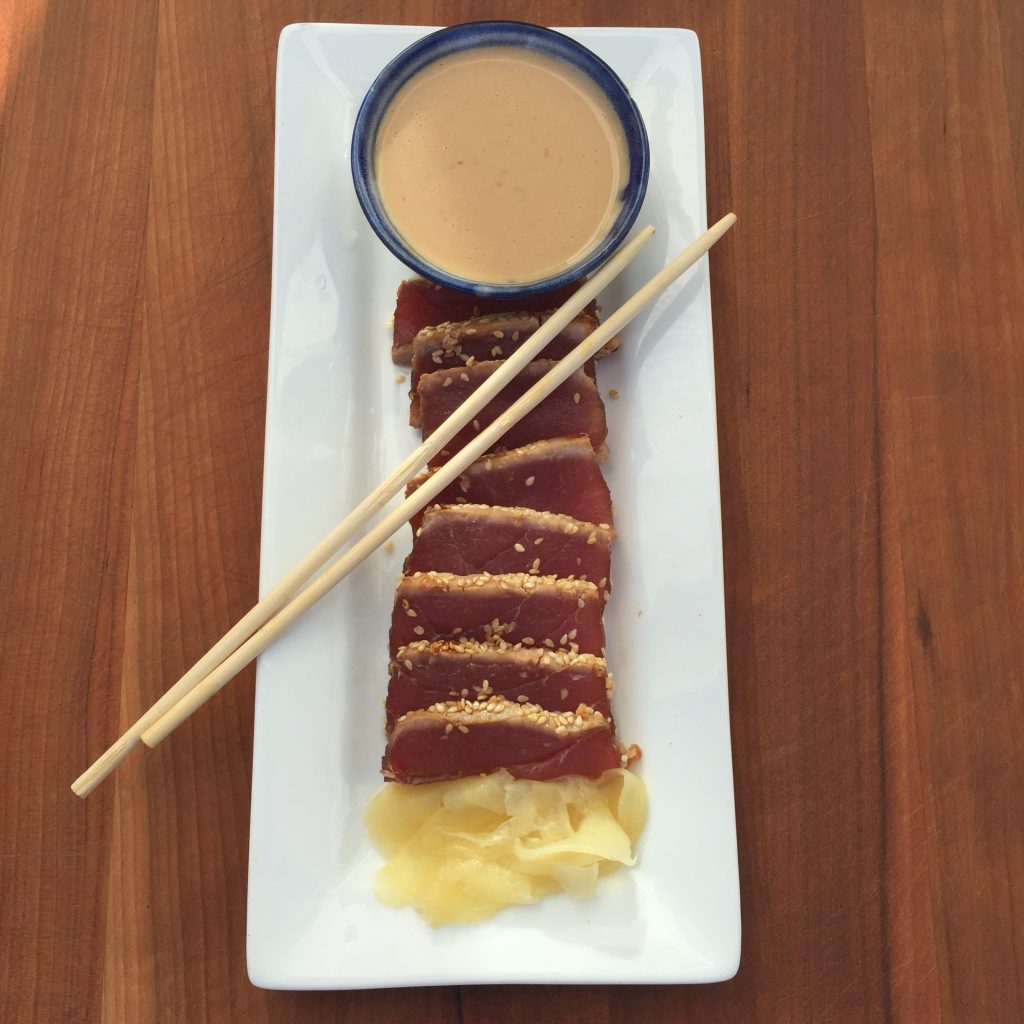 While this Ahi is delicious, it's all about the sauce.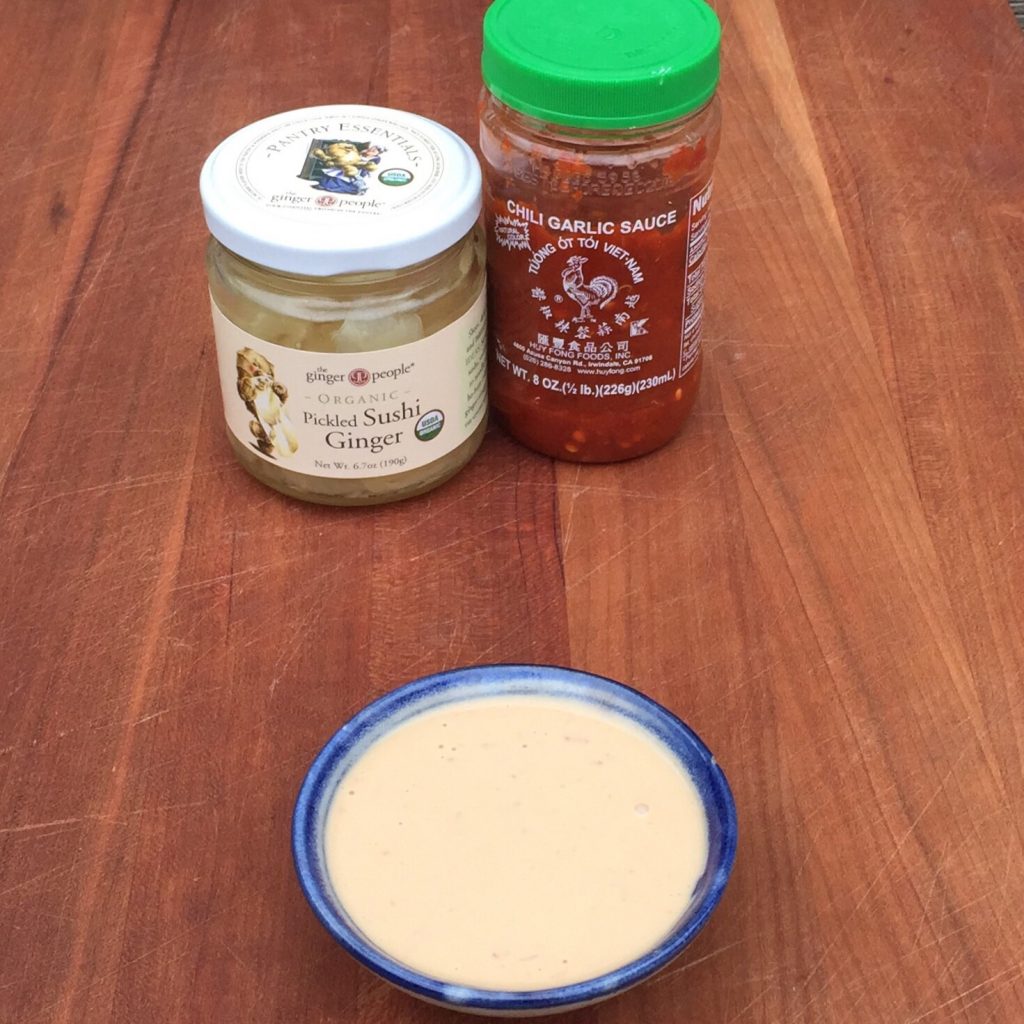 It may not look like much, but there is a whole lot of awesome packed in that little bowl. The chili garlic sauce and pickled ginger being the leads on flavor.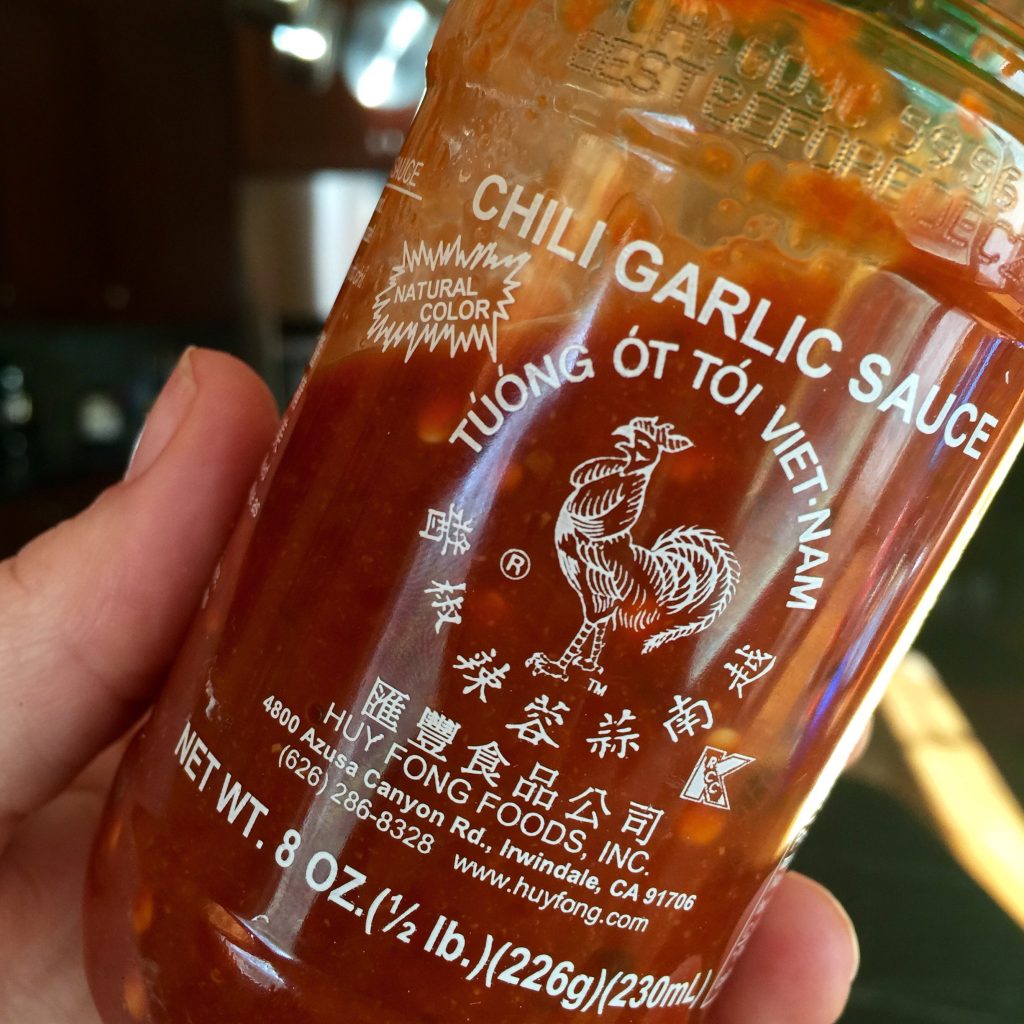 Move over Sriracha, I have rekindled an old flame. This goes on everything! Morning, noon, and night. It packs way more depth of flavor with the garlic and less spicy chili.  The sweetness of the pickled ginger mellows out the heat, so don't fear the spice in the sauce, or add more chile garlic if you want more heat.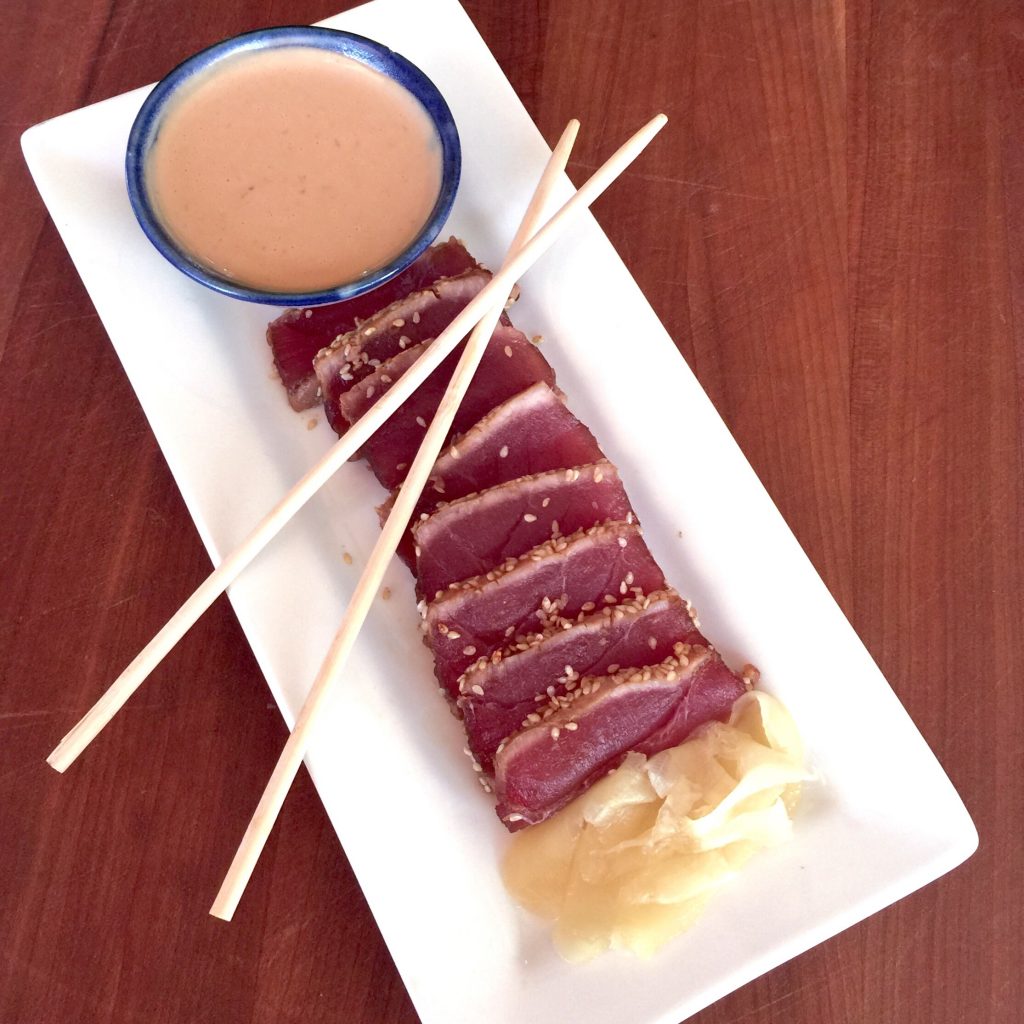 Clearly, I prefer my tuna very rare. I marinated the steak in soy sauce for about 30 minutes. Patted each side dry, and then coated the top and bottom in toasted sesame seeds.  Sear it in a hot pan, with a touch of oil, for about 1-2 minutes per side.  Let cool, slice and serve.
The tuna is even better if you park it in the fridge until well chilled. Great as an appetizer or a main course. Perfect for a hot summer night.
Seared Ahi Tuna and Chili Garlic Ginger Dipping Sauce
Author:
Prep time:
Total time:
Ingredients
2 Ahi tuna steaks
1/2 cup soy sauce
1 garlic clove, minced
6 tablespoons sesame seeds
Sauce:
3 tablespoons rice wine vinegar
1 1/2 tablespoons soy sauce
1 teaspoon sesame oil
1 teaspoon sweet pickled ginger
1 – 2 tablespoons garlic chili sauce
1 cup mayonnaise
Instructions
Ahi Tuna Steaks:
In a shallow dish or zip bag, cover the tuna steaks with soy sauce and garlic. Marinate for 30 minutes in fridge.
While steaks marinate, toast sesame seeds and make sauce
Heat a skillet under medium heat. Toast sesame seeds, about 2 minutes and remove pan to a plate to avoid burning
Combine first five sauce ingredients in a bowl
Whisk in mayonnaise until smooth and creamy, park in fridge
Remove steaks from marinade, pat dry
Coat top and bottom of steak in sesame seeds
Heat skillet over medium-high heat, with oil to coat
Sear steaks 1- minutes per side
Cool steaks and slice about 1/4″ think, against the grain
Serve with sauce and pickled ginger
For me, the tuna becomes a conduit for maximum sauce enjoyment. Try it with shrimp or even grilled steak.