My love of cauliflower is well documented. And while I normally prefer it roasted, this salad is a great way to enjoy it in the summer when you dread cranking up the oven.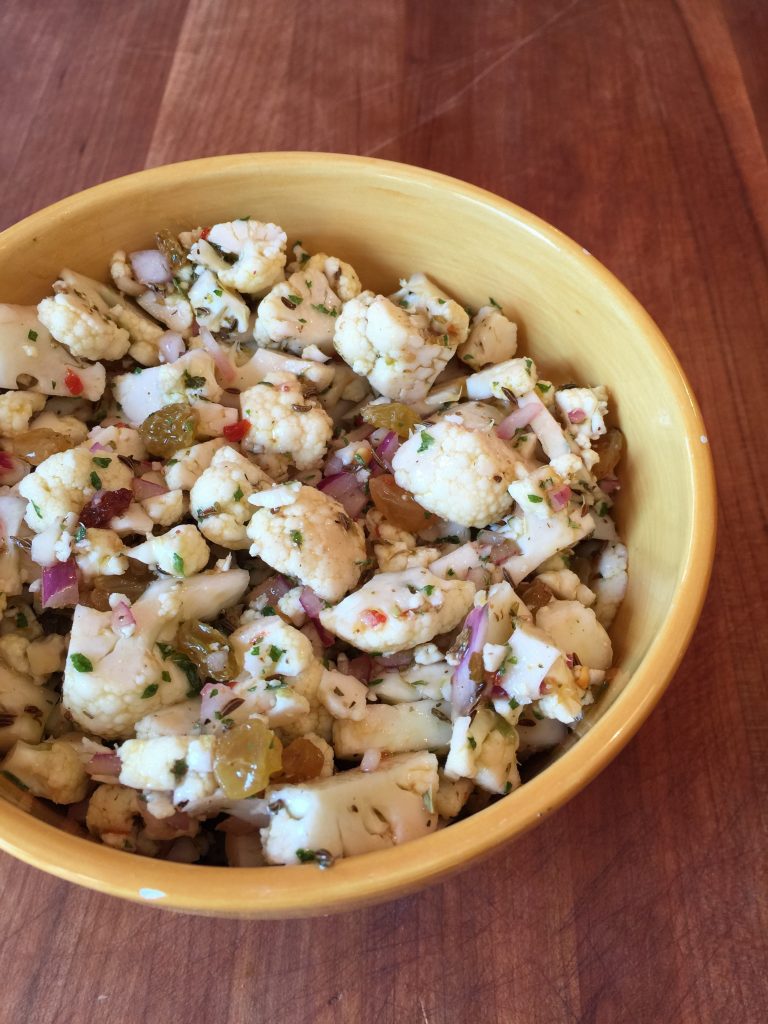 Marinated Cauliflower Salad
Author:
Prep time:
Total time:
Ingredients
1 head of cauliflower
¼ red onion, finely diced
⅓ cup golden raisins
2 teaspoons caraway seeds
½ teaspoon garlic chili sauce
½ cup flat-leaf parsley, finely chopped
2 teaspoons dried oregano
¾ cup extra-virgin olive oil
¼ cup white wine vinegar
2 teaspoons kosher salt
black pepper, freshly ground
Instructions
Chop cauliflower into bit size pieces
Finely dice the red onion and parsley
combine cauliflower, red onion, raisins, and caraway seeds in a large bowl
In another bowl make dressing, add garlic chili sauce, parsley, dried oregano, olive oil, vinegar and salt. Stir to combine.
Pour dressing over cauliflower and stir to coat.
Cover and place in refrigerator to marinate a couple of hours or overnight.
Caraway seeds add peppery licorice flavor, it also evokes the flavor of meat to me. Probably because a soft rye with caraway seeds is essential for a killer corned beef sandwich. The golden raisins add sweetness that is tamed with the bite of the red onion. The garlic chile sauce gives it just enough heat.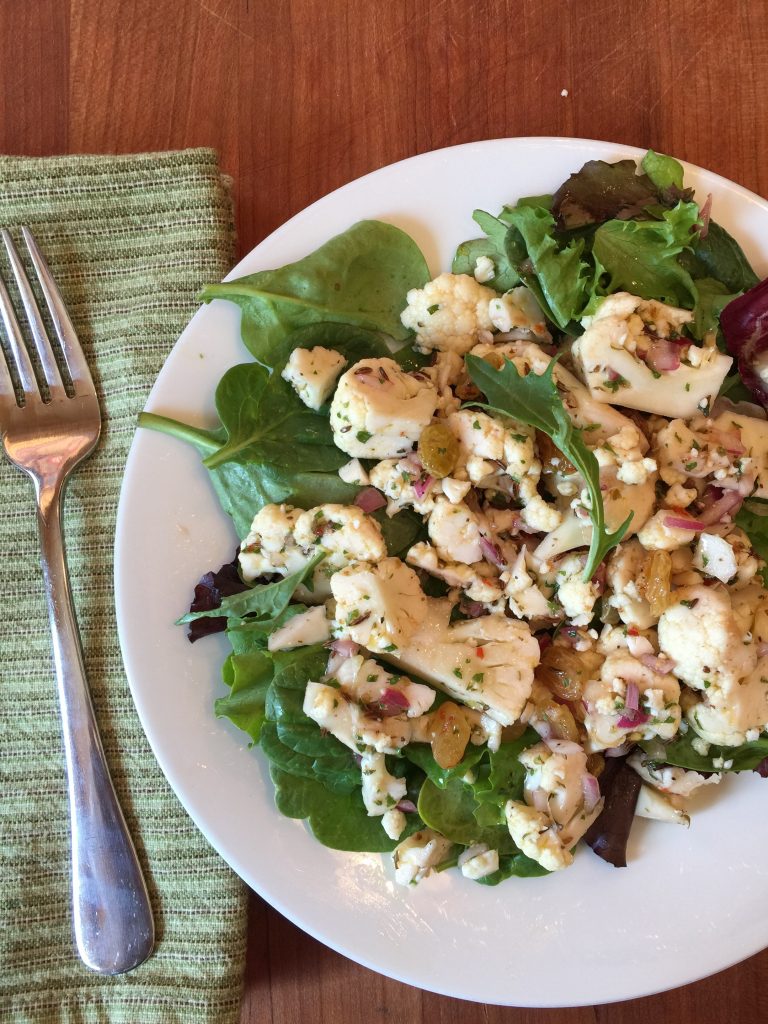 This salad gets better the longer it sits, so make a big batch and eat it all week. Serve it as a meal over salad greens, as a side dish, or even on some fresh bread for a veggie sandwich.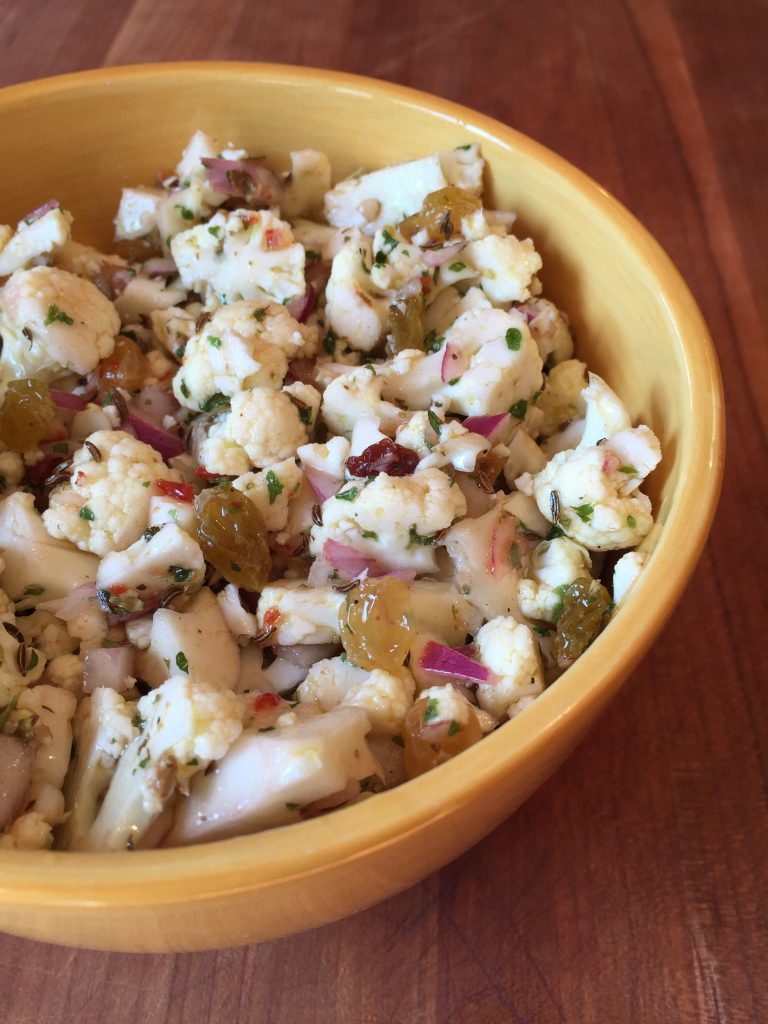 No matter how you chose to eat this salad, it is delicious!